Brie Larson's latest outfit proves that the nude illusion trend is here to stay
Whether or not you're a ballerina, or embrace the ballerina trend on a regular basis, there are elements of dancer style that are just so fun to emulate. Calves wrapped in ribbon and layers and layers of tulle are just a couple of our favorite ballet-inspired staples. But there's another one that we were reminded of, thanks to Brie Larson and her sheer nude Monique Lhuillier gown. We're talking the nude illusion trend. It's here and it's here to stay, all while tricking us into possibly thinking someone's naked when they're not. That's a fun game, right? Well, it certainly is when the glam level is as high as it is for Brie in this look.
Brie wore a full-length tulle dress to the premiere of The Glass Castle, and she looked both striking and celestial in the nude gown.
With a fitted bust and flared skirt, the dress was finish off with layers of sheer, twinkling champagne-colored tulle. While this nude is close to Brie's actual skin color, hence the "nude illusion," the slight pink coloring didn't wash Brie out. It just made her look like a fabulous ghost ready to haunt the ballet.
The key to nailing the nude trend is to play with textures. We love that Brie's diamond choker had a layer of sparkling tulle that fell over the entire gown. The extra layer of texture added an element of mystery and contrast to the monochrome look.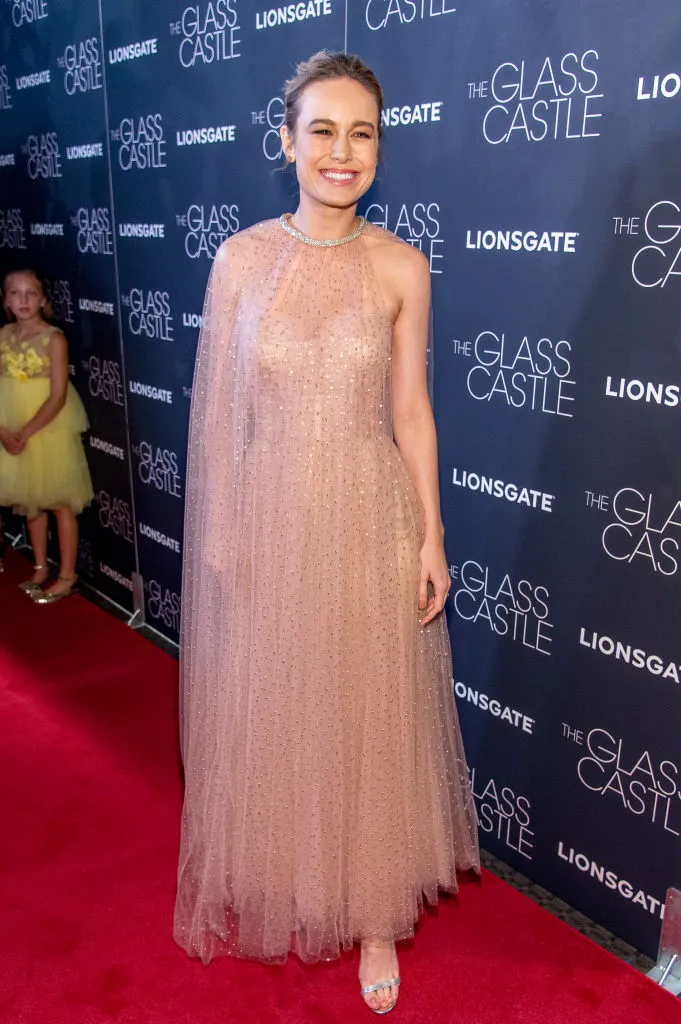 If you're rocking this trend, finish off your look with some silver strappy sandals or some nude shoes to really pull it together. Either way, you're sure to be making your mark.