Brie Larson is making the "accordion purse" a trend for fall 2017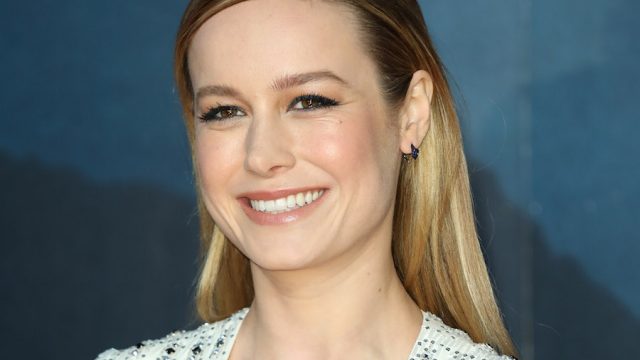 There's a reason the little black dress has become the staple of all staples. The effortless classic looks good dressed up, down, or anywhere in between. Even if it's less "little" and more "oversized," there's versatility in a black dress that's both easy and chic. Another reason to love the LBD? It lets our accessories shine, front and center. Brie Larson's black dress and Gabriela Hearst accordion purse situation is proving our point.
Brie looks like an old school movie star, thanks to her vintage-style dress and smart bag.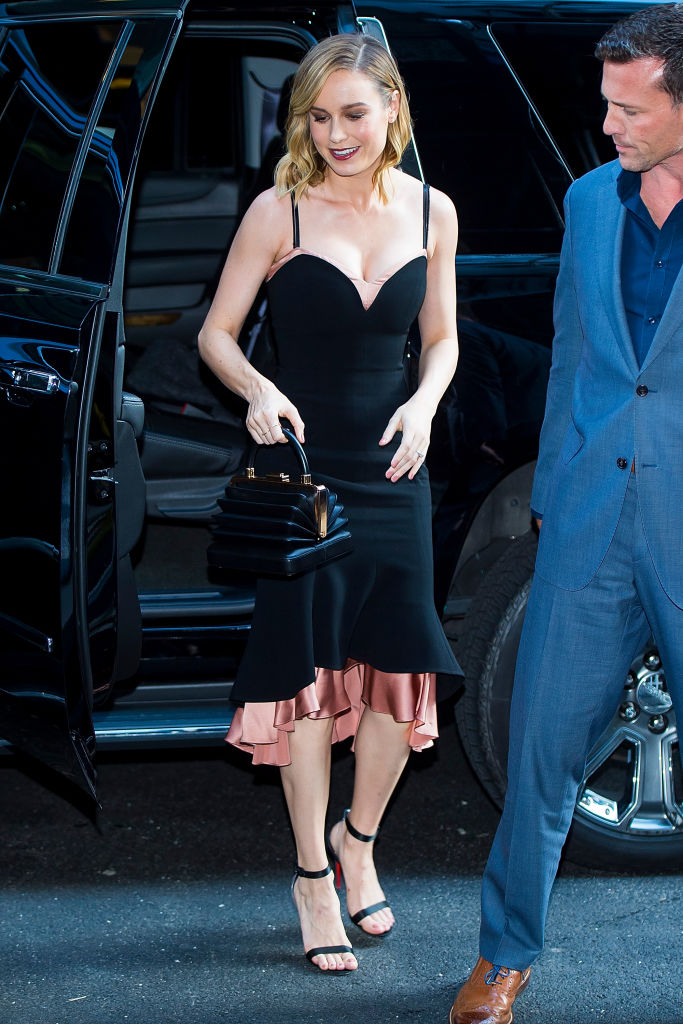 Wearing a LBD is an excuse to go heavy with the details. We love the Millennial pink satin accents on Brie's dress, reminding us that there's some wiggle room when it comes to what constitutes a "little black dress." The fitted, slightly flared dress features a vintage cut and nipped waist that remind us of days past.
Paired with her Gabriela Hearst accordion bag, Brie looks striking.
https://www.instagram.com/p/BXie_dsh2d1
While we love this dress, what we're really here for is this bag. The mini purse folds like an actual accordion, but looks more like a sculpture. And Brie's all-black, gold accented version is giving us some serious goth mermaid vibes; it kind of looks like a shell, too!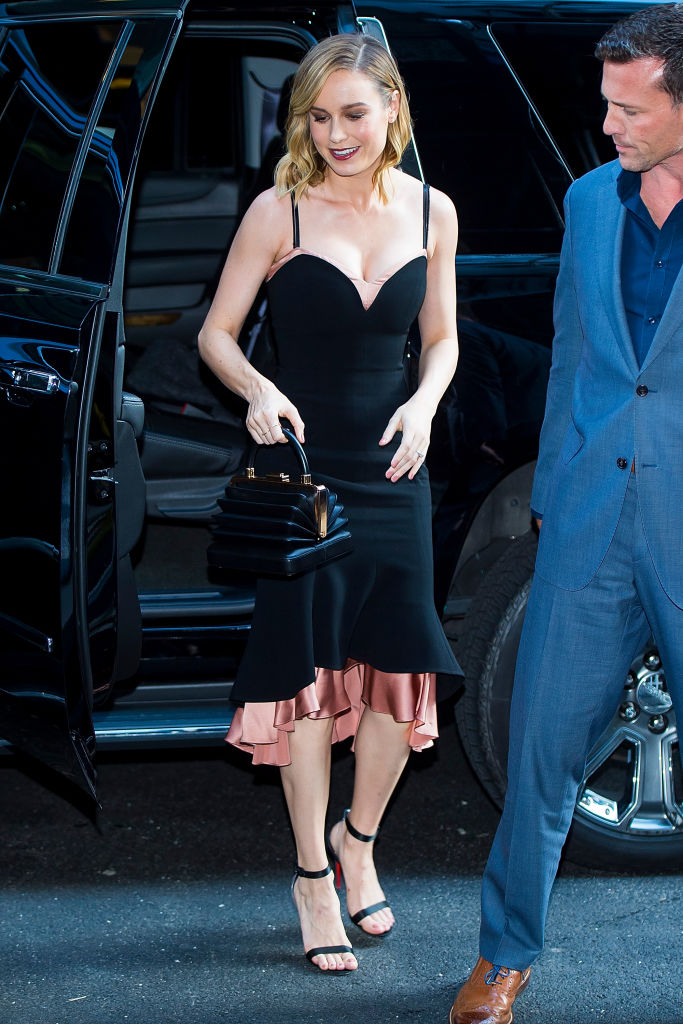 A small bag can make a big statement. We'd wear this purse with everything, but especially with all black, a bright and bold red lip, and some pin curls. Even if you're not taking your style into vintage territory, a little black dress and structured bag are sure to be a look.