Brie Larson shares why it's so important to have female superheroes — and we agree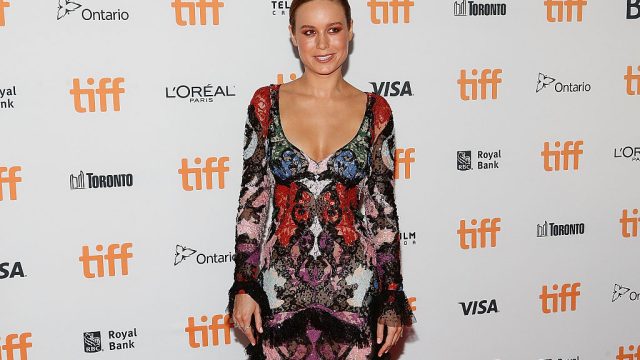 ICYMI, Brie Larson is an a-maz-ing actress, and she's currently at the Toronto International Film Festival (TIFF) to promote Free Fire, a comedic shoot-'em-up directed by Ben Wheatley.
And look how humble she is (and how can you not love her?!).
But, come 2019, Larson will be starring in Captain Marvel, as Carol Danvers/Captain Marvel, USAF pilot/superheroine. This is a big deal, as it will be the first Marvel film with a female superhero as the lead.
Larson told Space Channel why it's so important to have female superheroes, and we couldn't agree more.
"The thing that's been the most exciting now is on social media I get sent a lot of pictures of young girls in the Captain Marvel costume and I'm excited to see more of that," she said. "She's such a great symbol for young girls, and realizing what a deficit we have, that we don't have more of those. I think it's really cool to see a girl in a Batman costume or a Spider-Man costume, but I'm really excited that there's a symbol of women. I think that's really important."
We agree.
And so do Larson's fans on Twitter.
The Captain Marvel screenplay was written by Nicole Perlman and Meg LeFauve — yay, girl power! — and there's talk of a woman directing it, but that has yet to be finalized.
Though 2019 is so far away, at least we can check out Larson in other movies in the meantime, like the aforementioned Free Fire. The movie will open next year, on March 31, which is way too long for us to wait, but certainly looks like it'll be worth it.
In the meantime, you can see Larson talk more about the importance of Captain Marvel here: