Brie Larson explains why she's playing Captain Marvel, and yes, we just shed a tear of happiness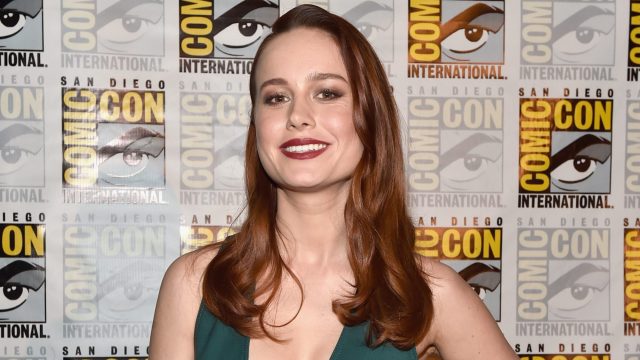 Brie Larson is our Captain Marvel in the upcoming film, and we couldn't be happier. But, it actually wasn't an easy decision for her to make. In a recent interview, Brie explains why she's playing Captain Marvel and it turns out that the reason she ended up saying yes is pretty awesome. So awesome, we might have actually shed a few tears of sheer happiness just reading her beautiful words.
After winning an Oscar for Room, Brie Larson probably had plenty of options for films. She was just in Kong: Skull Island and directed a film called Unicorn Store. Basically, she's a busy woman. But every actor would jump to be part of a Marvel movie, right? And to play such an iconic role as Carol Danvers aka Captain Marvel? Yeah, like sign US up, tell us where we have to go.
In a recently Vanity Fair cover story, Brie talks about the fact that it wasn't a split-second decision for her. She had to think about it for a while, and it's so sweet:
"It took me a really long time [to decide to play Captain Marvel]. I had to sit with myself, think about my life and what I want out of it. Ultimately, I couldn't deny the fact that this movie is everything I care about, everything that's progressive and important and meaningful, and a symbol I wished I would've had growing up. I really, really feel like it's worth it if it can bring understanding and confidence to young women — I'll do it. 
Ok, so we're crushing even harder on Brie now and you probably are too. So when will Captain Marvel be released?! Captain Marvel hits theaters March 8th, 2019, which seems like an eternity. But just think of all the great Brie news we can expect in the meantime?