Brie Larson wore a dress covered in an animal we can't identify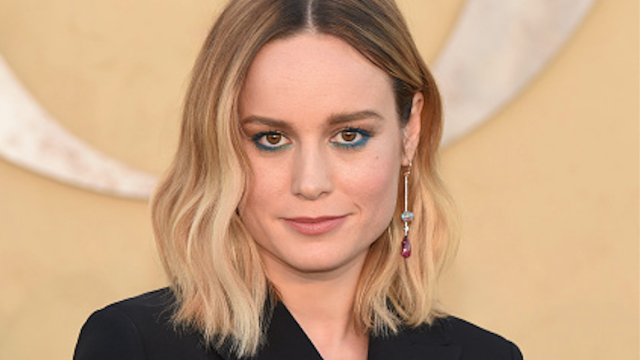 Now and again, you just have to be wild. And no, that doesn't *always* mean partying like it's 1999. All you have to do is slip into your favorite animal print. Even if you're less of a cheetah girl and more of a zebra stripe person, there's always inspiration to be found in the natural world — though sometimes it's just not as obvious. Take Brie Larson, whose Valentino dress is giving us serious high fashion safari vibes from an animal print we, well, can't quite identify.
Part peacock, part something with spots, this dress is as ambiguous as it is appealing.
Brie wore the gown to see Valentino's couture show, and she fit in perfectly. But, if you can believe it, this look isn't actually a couture creation.
According to the fashion house, Brie's embroidered gown is from Valentino's resort collection.
The piece features sheer paneling, a muted pink body, airy layered sleeves, and an animal print motif we're still into even though its origin is a mystery.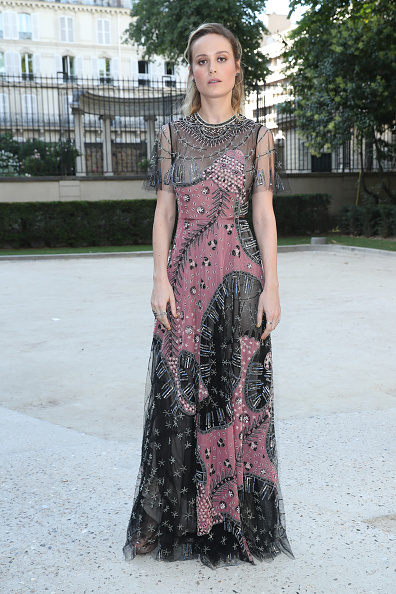 Brie kept the rest of her look simple, opting for pulled-back hair, rosy cheeks, and a nude lip. We love the pairing of subtle accessories with a statement dress, which shows that Brie knows about balance.
If you, too, feel your wild side calling, read on for ways to copy Brie's look.
ModCloth "Effortless on Arrival Shirt Dress in Birds"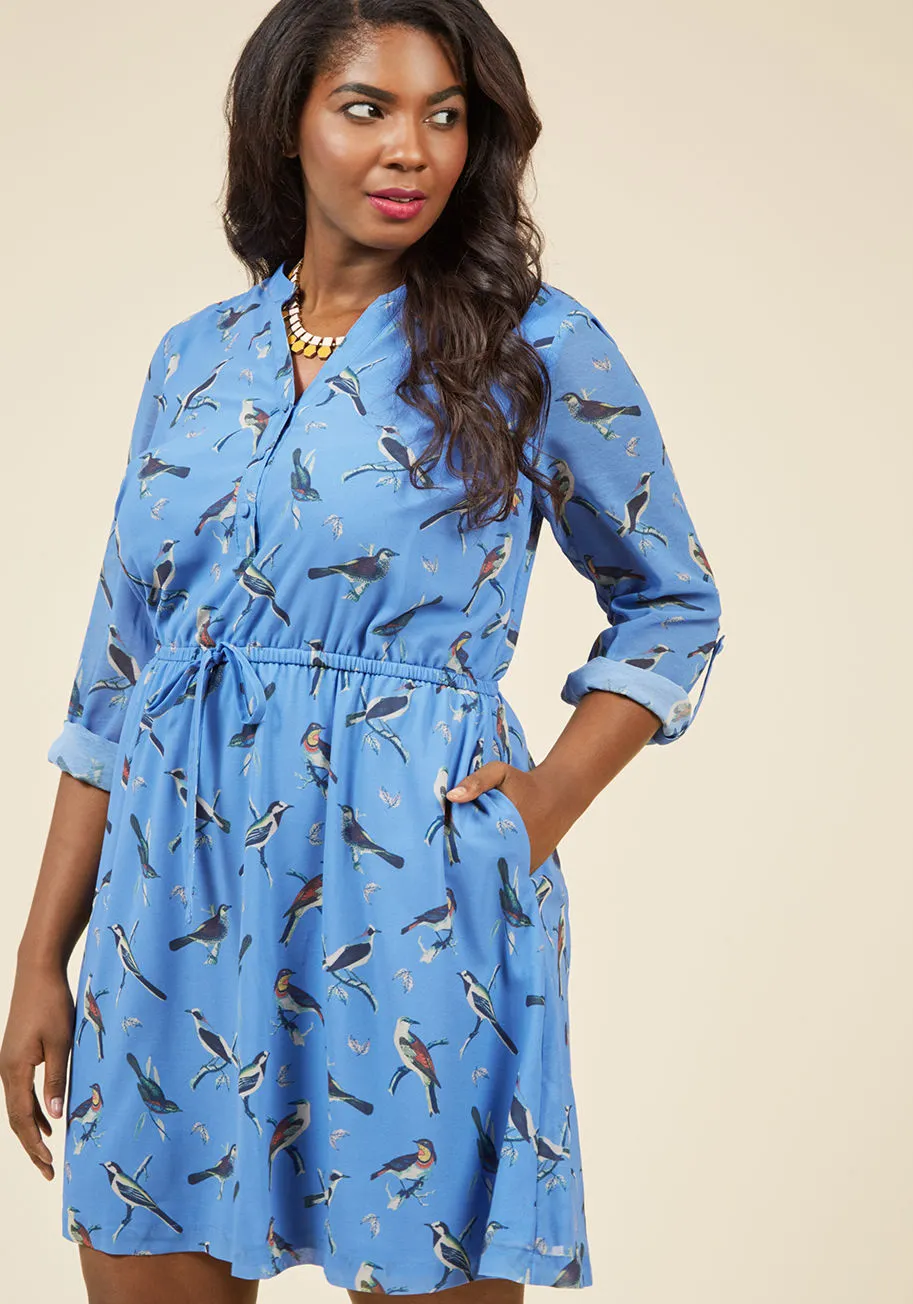 Buy here for $79.99. 
ASOS "Cheetah Trapeze Mini Dress"
Buy here for $30. 
SheIn "Lapel Cat Print Shirt Dress"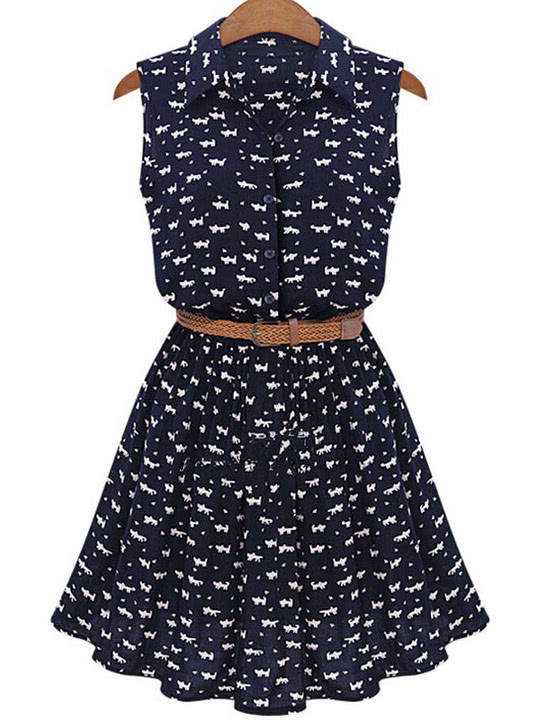 Buy here for $16. 
ModCloth "In Your Nature Maxi Dress"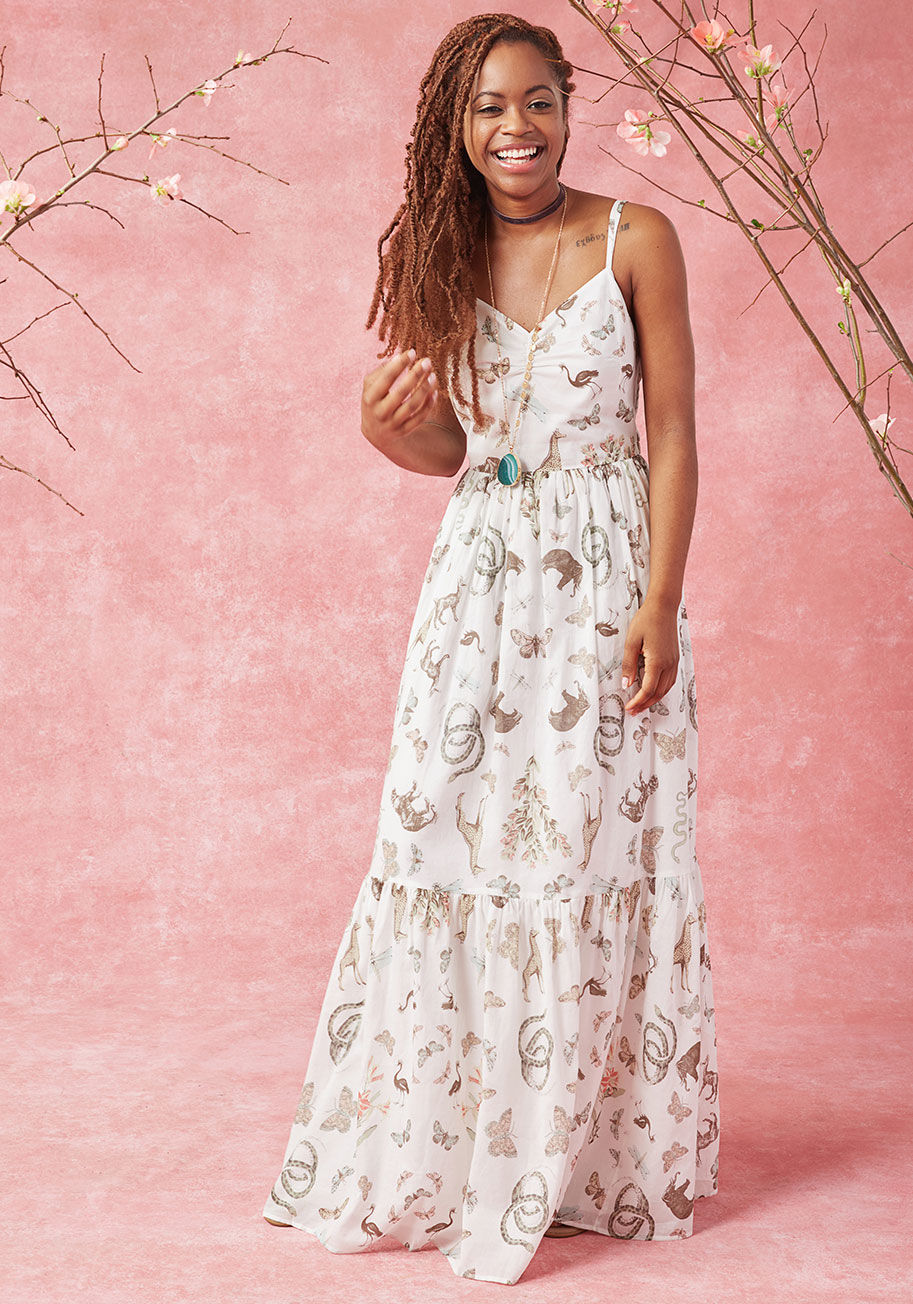 Buy here for $119.99.