Brie Larson says doing her own Captain Marvel stunts empowered her: It was an opportunity to "make my body mine"
Brie Larson isn't too nervous about helming Marvel's first female-led superhero film. The Oscar-winning actress will take on the titular role in Disney's highly anticipated Captain Marvel, in theaters March 8th, 2019. The film follows Larson as Captain Marvel, also known as Carol Danvers, a former U.S. Air Force fighter pilot who gets caught in an intergalactic war between two alien races. The film was officially announced in October 2014, and will also star Jude Law, Samuel L. Jackson, and Gemma Chan.
During a set visit in Los Angeles with reporters in May, Larson discussed the physical transformation she underwent for the film—and the empowering feeling in doing her own stunts.
"I wanted to be as prepared as possible so I wasn't fighting being fatigued or my body hurting—that I was as resilient as I could possibly be," she said. "A huge part of her is her strength, so I knew that if I could go through that experience, I would get closer to her. I had a lot of work to do. I started to fall in love with the way my body was changing and transforming.
"It was the first time I felt like I was making my body work for me. In the past I was more interested in my body never being part of a conversation—to me it felt like objectification and I just wanted to be a brain. But this was an opportunity to make my body mine."
She added, "It wasn't until we started filming and I started doing crazy stunts that people were like, 'Oh, by the way, no one does this.' No one really wanted to tell me that was the case 'cause they were like, 'I don't know why she's doing this but it's cool, whatever, just let her to do it.' Now I've found it really empowering. I do want to say that I have two amazing stunt doubles in this who were super helpful. But I did do a lot of it and will continue to do a lot of it. It [means] so much more knowing there was that dedication put into it."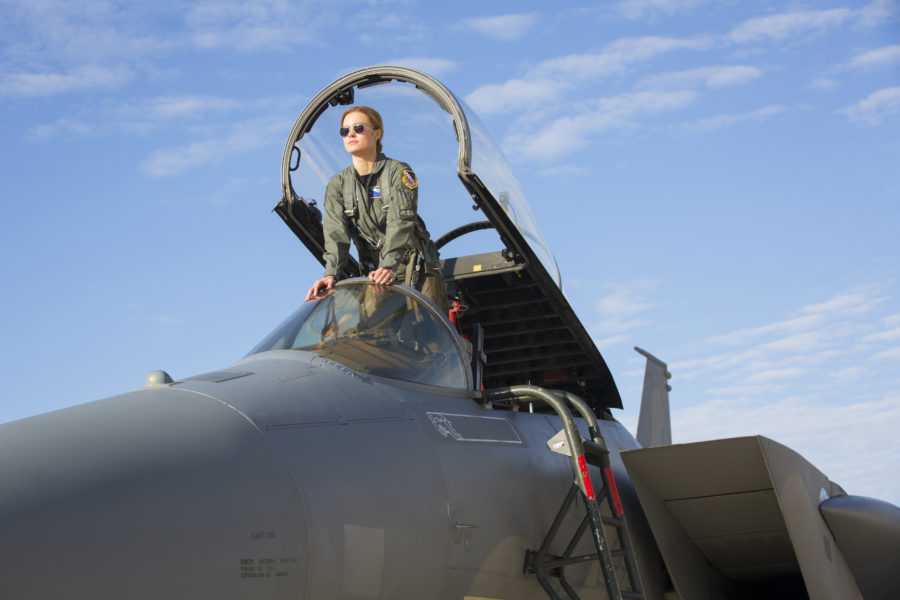 The Room actress also touched on potential nerves surrounding leading the first female-led superhero film: "I don't feel nervous, mostly because I've found a way to just keep my head down. I also find the character so inspiring that whenever I feel sort of nervous and scared, I feel like I can turn to her and feel like, I got this. And that feels really awesome," she explained.
"I have the same awe over her that a lot of her fans do, so hopefully that bleeds through into this…The cool thing about this script is it was written by women, and I didn't realize how vital that [was] until I read it for the first time. There's been so many women involved that I don't feel like I've had to fight as much 'cause I felt understood from the beginning."
Watch the latest trailer for Captain Marvel below.
https://www.youtube.com/watch?v=0LHxvxdRnYc?feature=oembed
Captain Marvel hits theaters on March 8th, 2019.