Bridget Hall's makeup look on this iconic 1998 magazine cover should be your New Year's Eve party inspiration
In celebration of the end of a year when all of your makeup don'ts were spun around and turned back into makeup dos, I want to celebrate the holiday season the best way I know how — by breaking more beauty rules!
And has there ever been a combination so universally mocked than blue eyeshadow and red lipstick? It seems to have become a caricature for "bad makeup." I really don't know why, I think it looks super retro, cool, and festive. To me, it's association with cool was cemented by Bridget Hall on the cover of The Face. Cool, right?
Ok, now that I have you on my side, I'm giving you not one but two ways to channel Miss Hall and be the coolest chick at your New Year's Eve festivity. One is a barely there nod towards the bold look, the other is #going4it in a big way! Either are greatly encouraged by me.
For both of these looks, you'll want a simple, clean base face. For me, that's highlighting primer, foundation, and eyebrows.
Here's look one.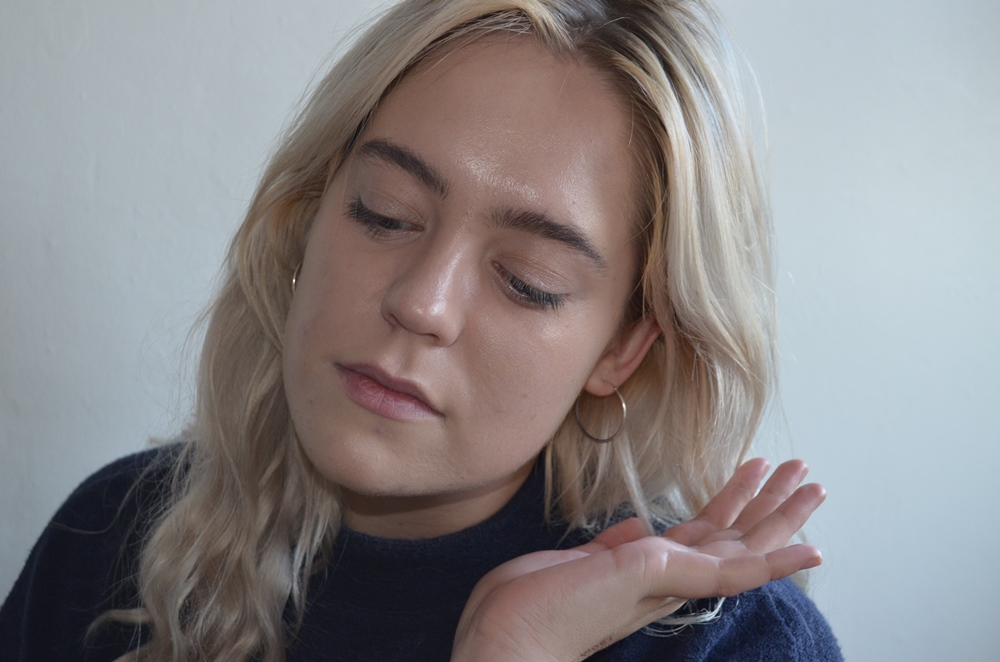 I mixed the much missed Dior Glow Maximizer Primer ($42) into heavy coverage foundation to make it more slippy-siliconey and more glowy. If you didn't manage to weasel away a tube of the Dior, I have it on good authority that the Becca Backlight Priming Filter ($38) is similar. The foundation I used was the Vichy DermaBlend Fluid ($16.50), which is a hefty dose of coverage for horrible winter skin.
I did my eyebrows with a waterproof brown mascara because I wanted a super casual, fluffy, natural-ish look.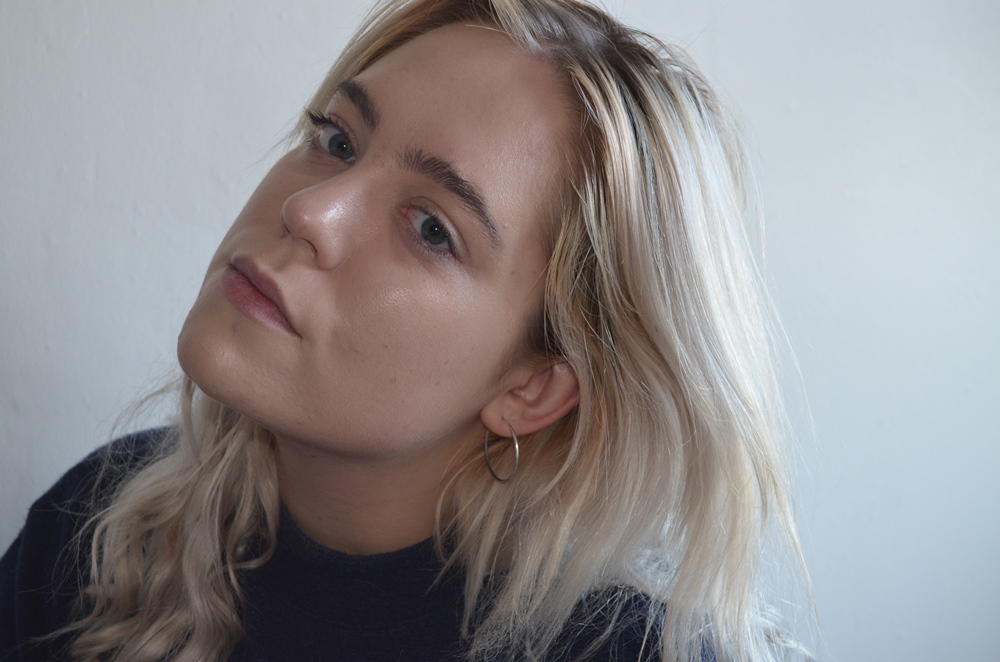 For my first, subtle take on the look, I used a pale, sheer blue shadow with a warm, red tinged lip stain. The eyeshadow I used was from UK brand Natural Collection ($2.08) and was called Sky. The quality of this one was pretty awful to be honest, it was powdery and thin. I needed to really pack it on to get this subtle effect.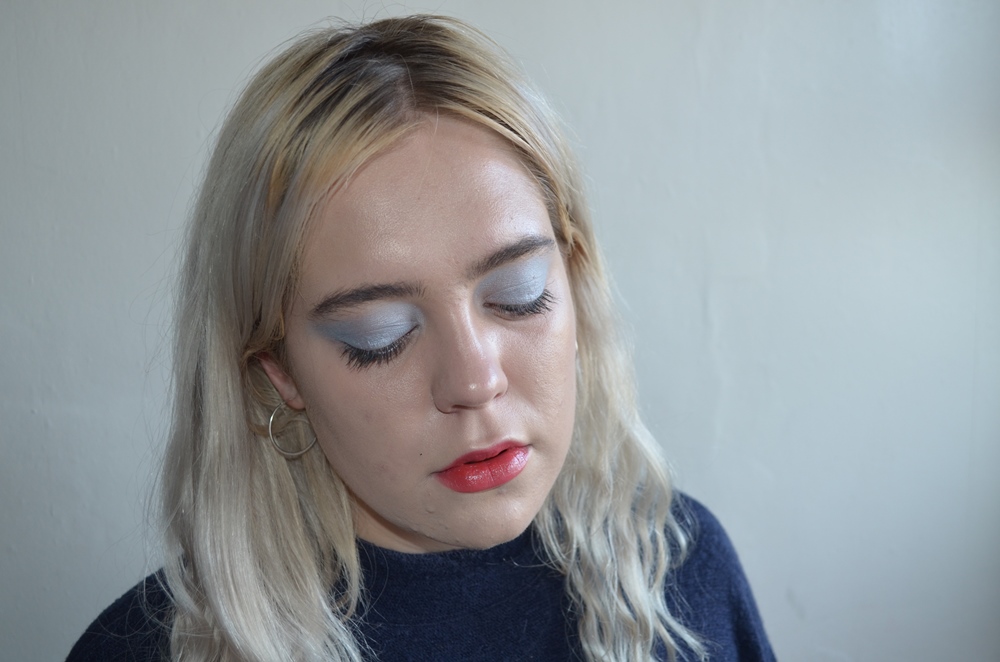 Any super pale eyeshadow will do. The NYX Hot Singles shadow in Kandi ($4.50) would be a much better choice.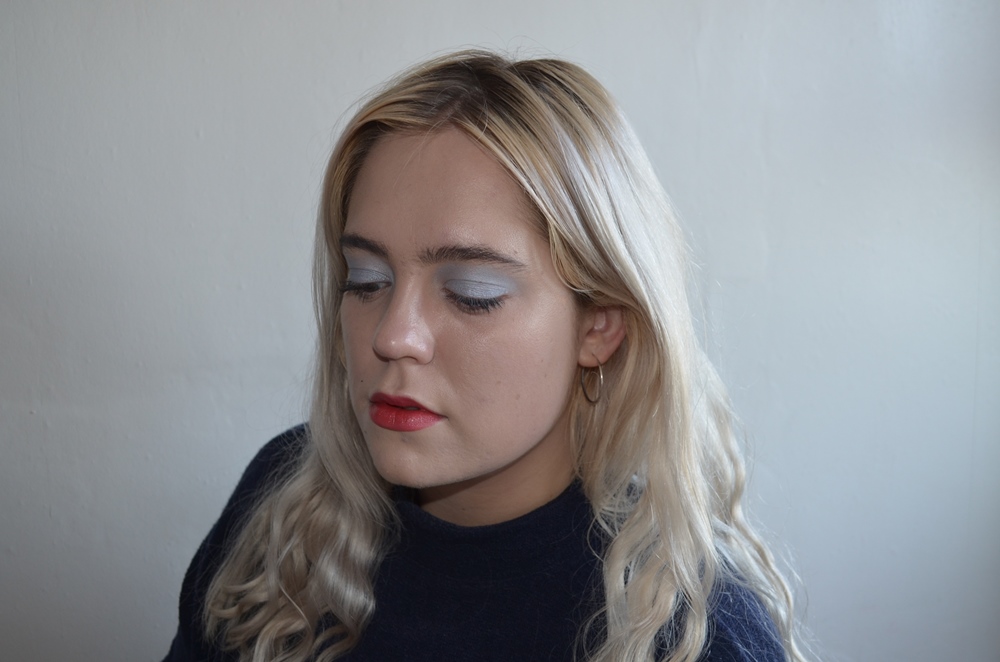 Lips were done via a light dabbing of the Revlon Colorburst Balm Stain ($9.49) in Romantic. This is a lovely, subtle, tomato red. It goes on shiny and wears off to a natural looking stain. I actually super like all of these Balm Stains. They're great for easy, long lasting lips.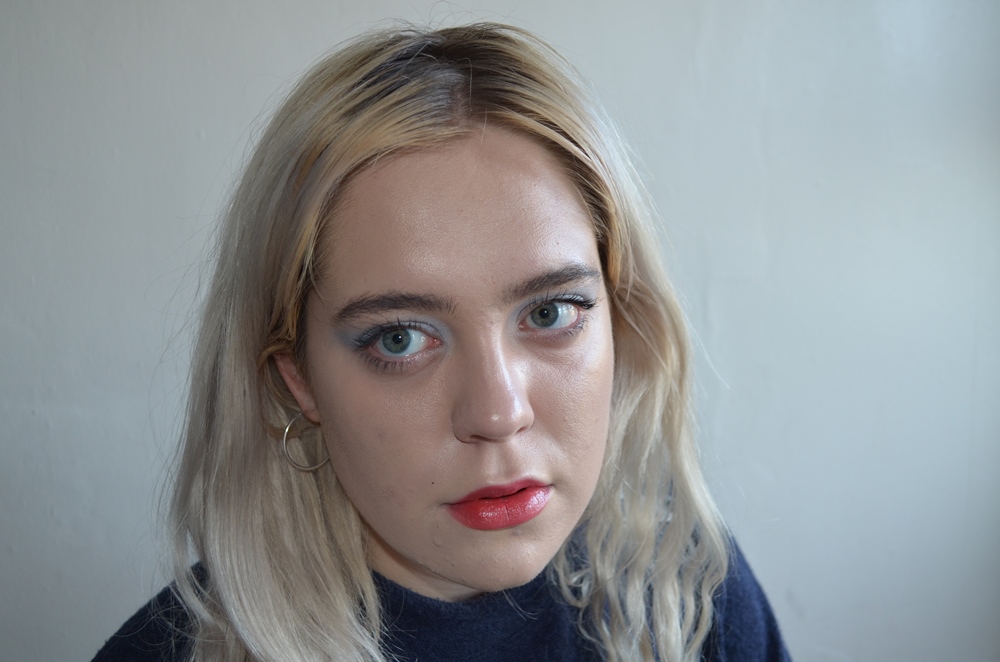 Here's look two.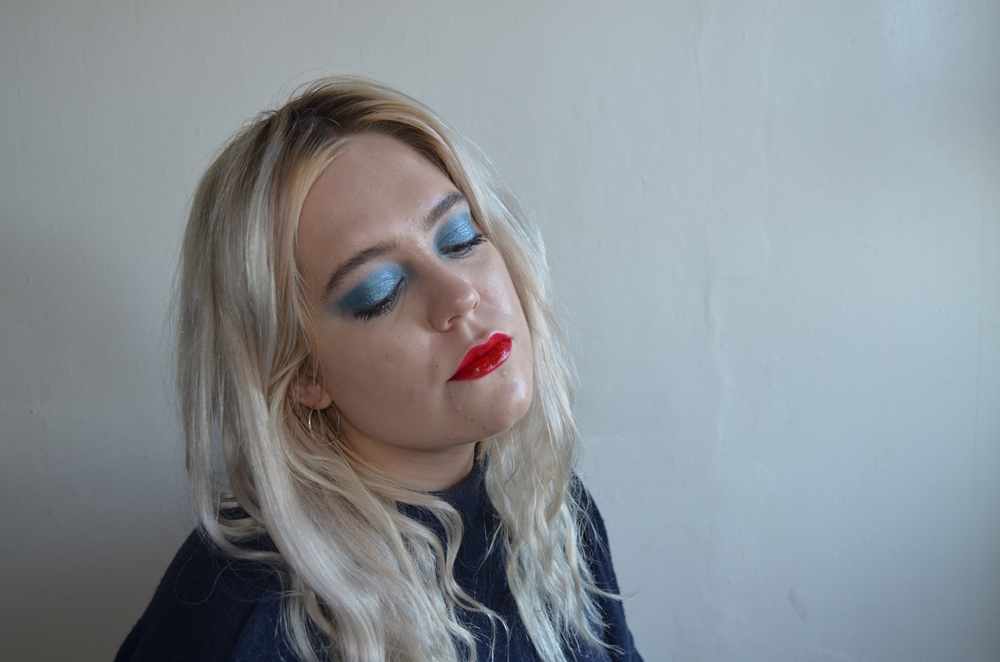 To really amp stuff up, though, you want intense blue eyelids with an opaque, neon red mouth. And I've got just the products for it.
On the eyes, a liberal amount of the L'Oreal Infallible Eyeshadow ($8.49) in the shade Timeless Blue Spark. These are some of the best foil, metallic, pigmented shadows at the drugstore! They have loads of ace colors and no duds.
Apply with finger in big, sweepy motions, then diffuse the edges with a blending brush. This is a big, kinda messy look so don't worry about perfect placement. If you're wearing it to party, it'll be all over your temples by the end of the night, anyway.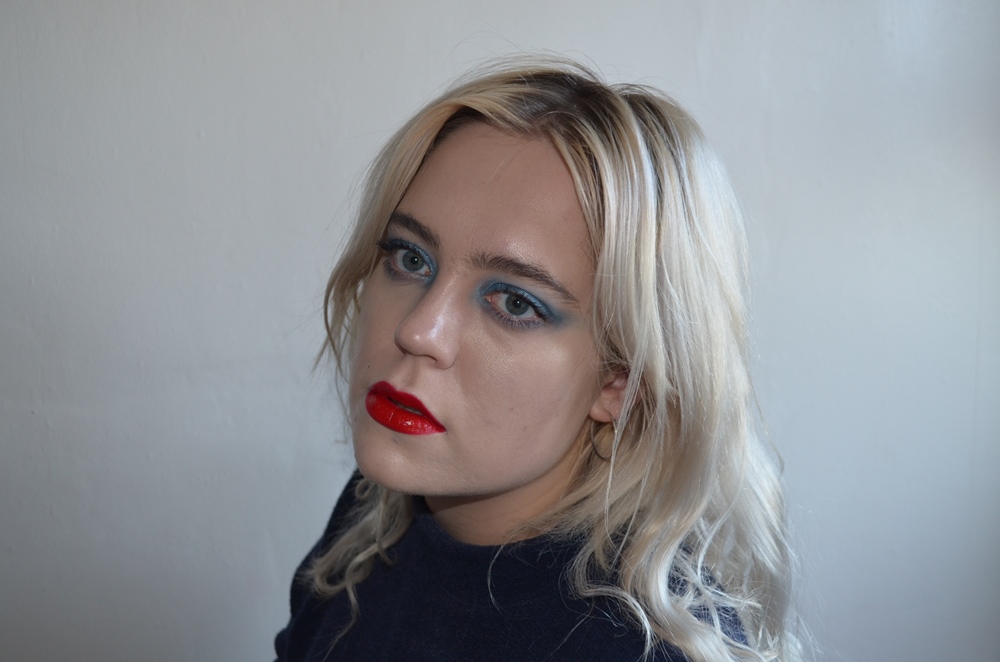 Lips were my top dog guy, the Bourjois Rouge Edition Velvet ($9.99) in It's Redding Men. My love for these is well documented, but if you fear ordering from the internet, the Revlon HD Matte Lip Color in Love ($8.99) will serve you well.
Now, who is ready to party this New Year's Eve with bold blue eyeshadow and some hot red lips?