10 dresses from Bridal Fashion Week that you'll want to get married in like, tomorrow
It's officially wedding season! Okay, maybe not so much, but we are seriously coveting the looks at this year's Bridal Fashion Week. Every year in New York we get a glimpse at "the very best and brightest Bridal manufacturers from across the world." It's like a sneak peek at some of the prettiest, classiest and trendiest gowns that are sure to rock the aisles in 2017. Whether you're engaged, married or not even close to either, these dresses are worth a click-though.
Dramatic cut outs, sheer panels and slinky fits stole the show this year, peppered in between some sleek, simple and smooth silhouettes. The gowns ranged from those with short hems and intense details (lots of fringe and sparkle!) to old-school floral inspired lace and vintage flair. The trend that's going nowhere? Detailed necklines. Rejoice if this is your dream look because the lacy, dainty bodice is here to stay. With so much variation and so much elegance, these dresses have genuinely got us wondering: Is it way too over the top to be a bride for Halloween?
Here are a few of our absolute faves: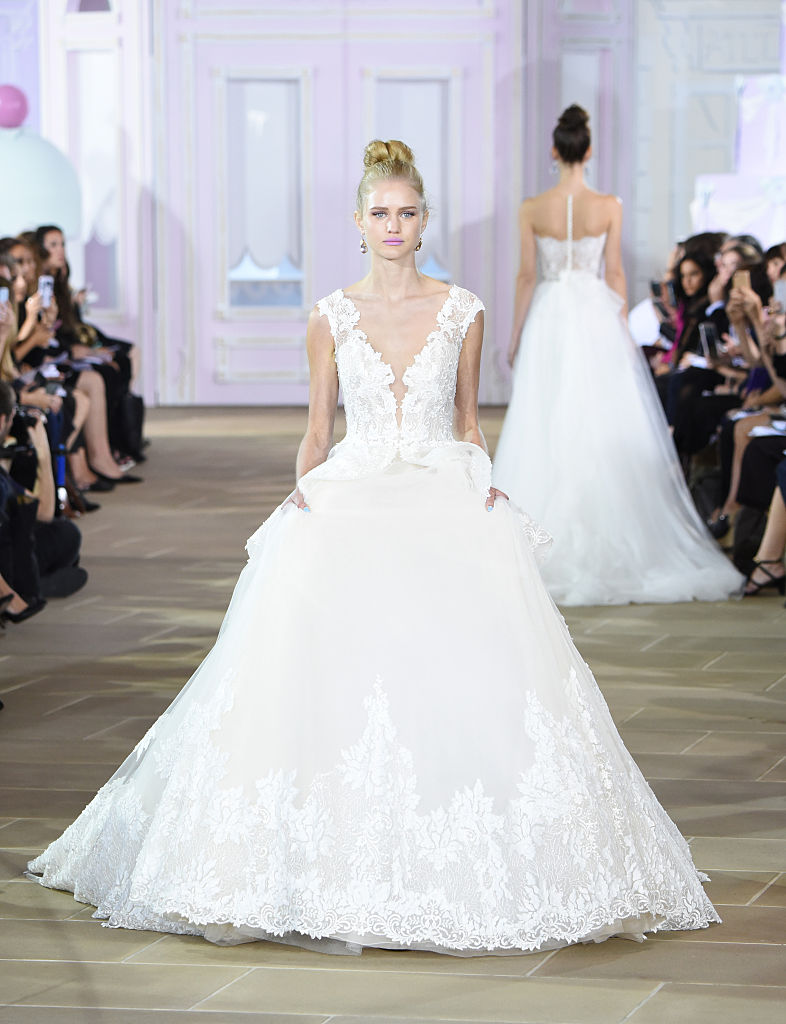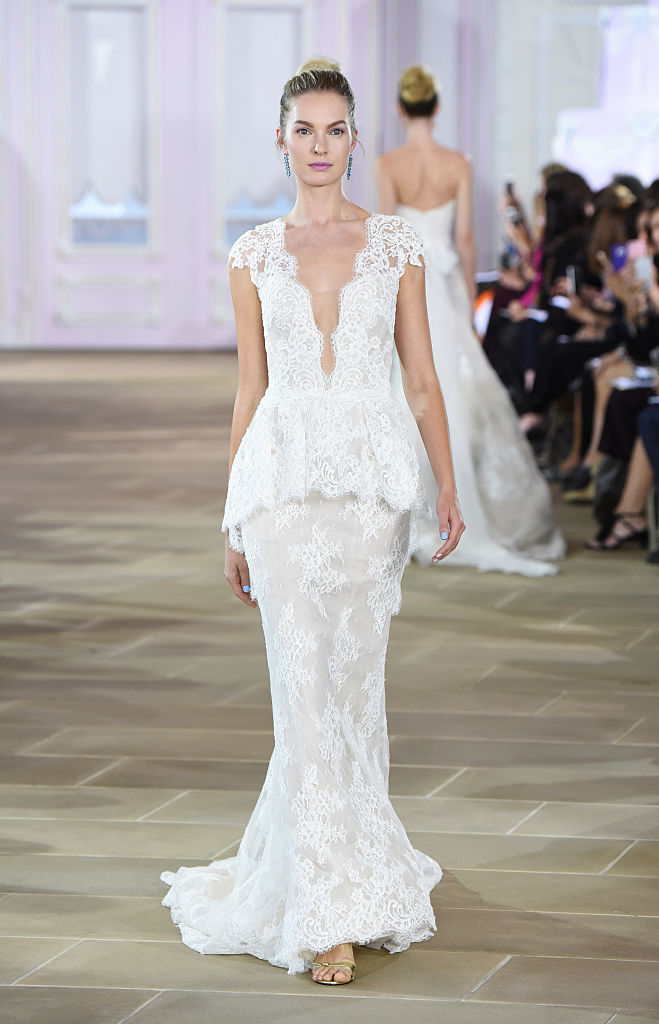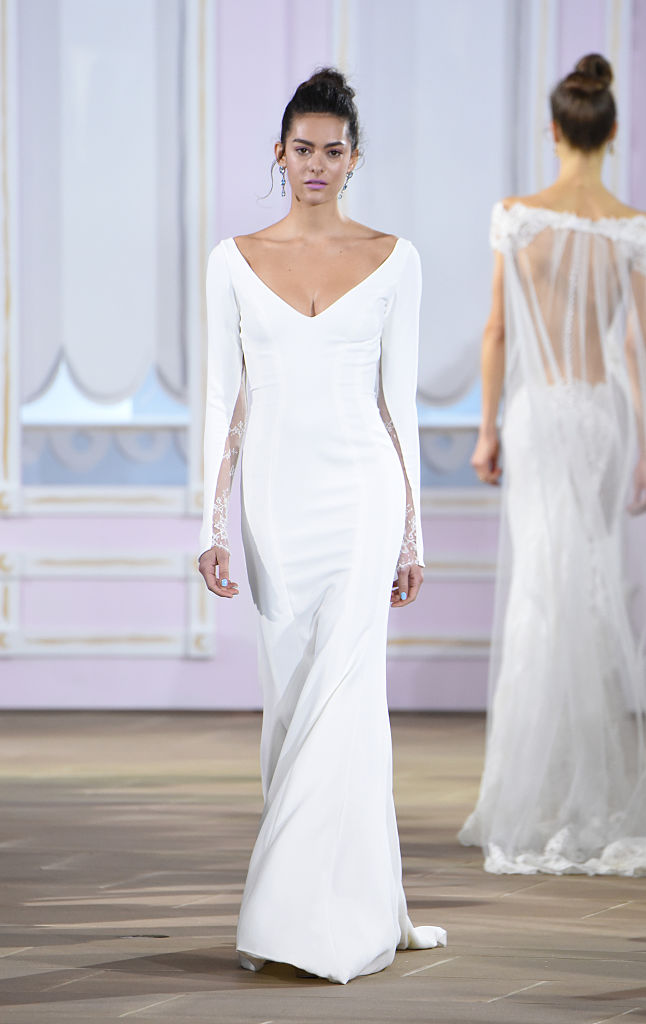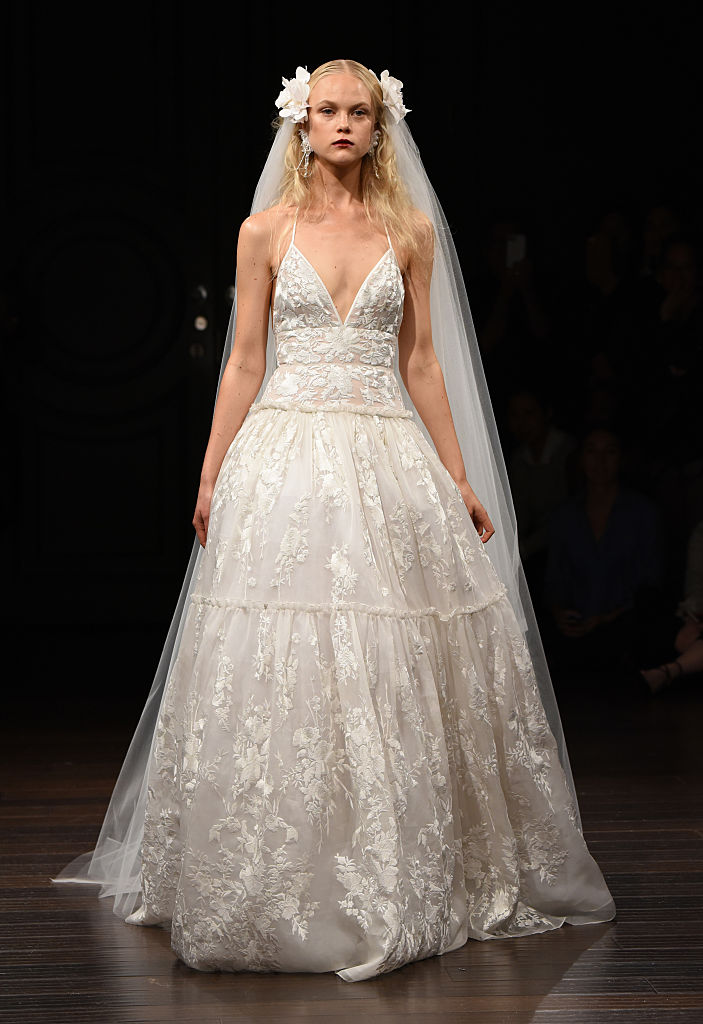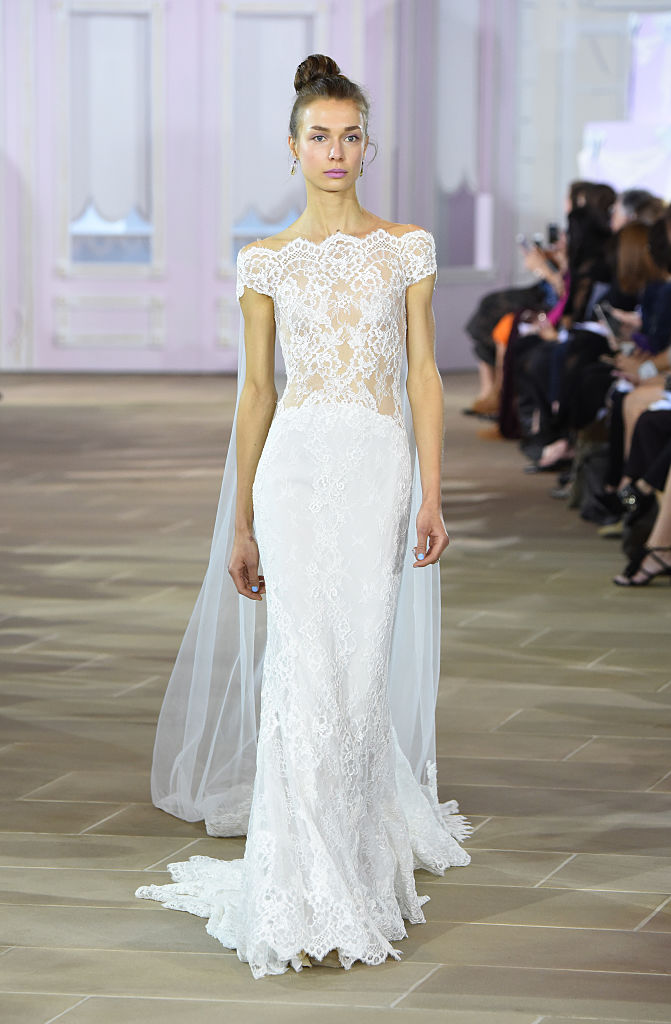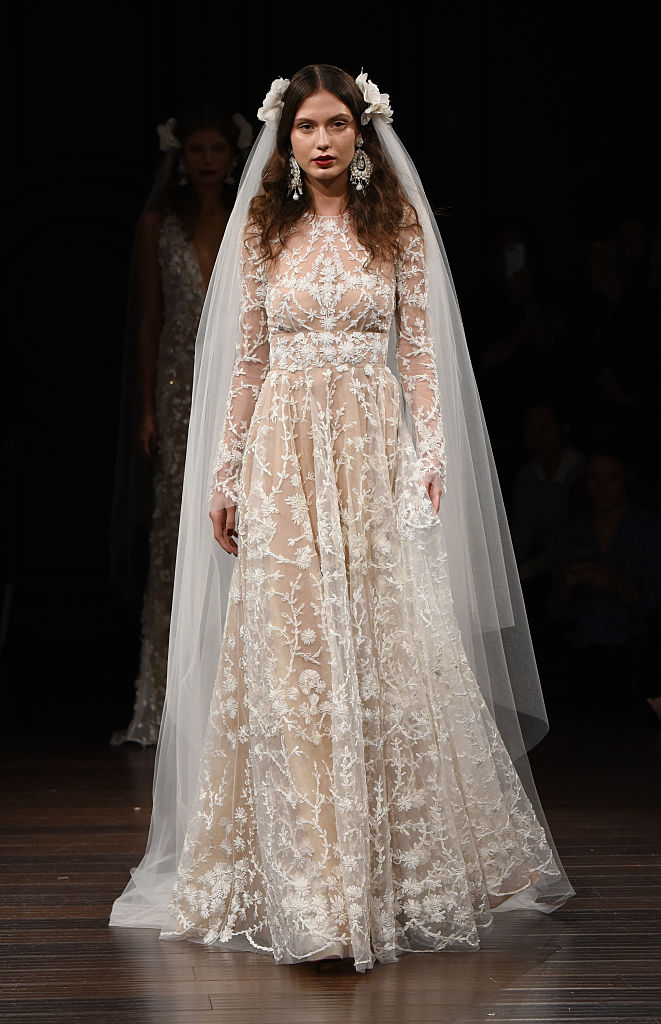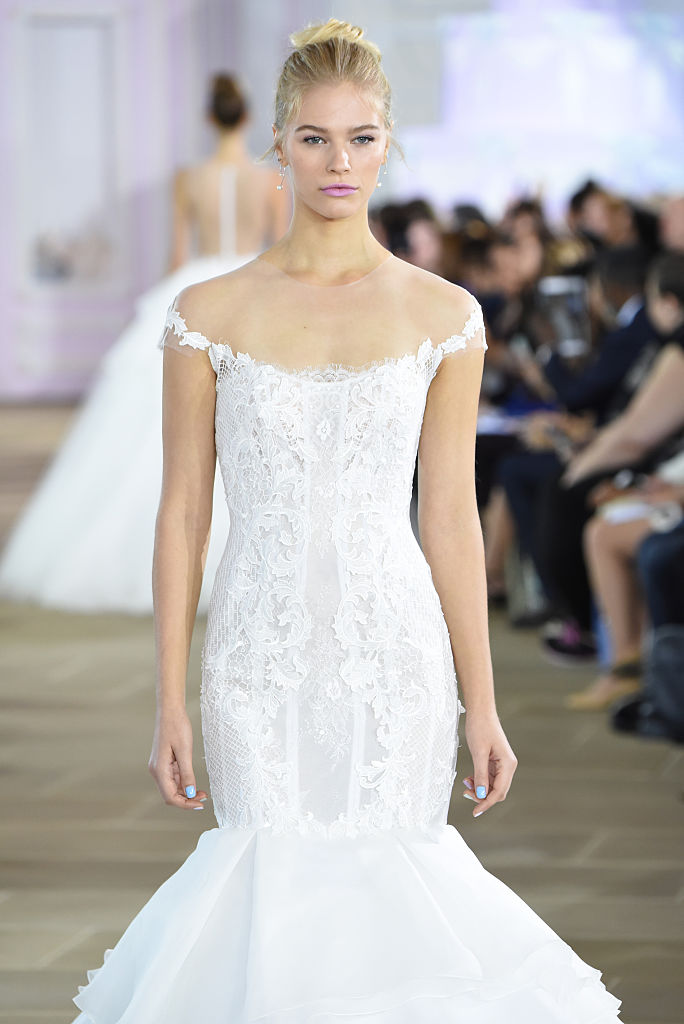 So many of these sleek, form-sitting gowns are reminiscent of looks we remember from this year's Met Gala. Seems feeling like Beyoncé on our wedding day isn't enough, we also kiiinda want to look like her.