The most powerful images of people protesting the Kavanaugh vote around the U.S. today
After a difficult two weeks during which at least three women have alleged that Supreme Court nominee Brett Kavanaugh sexually assaulted them, the battle over the Supreme Court seat still rages on. Today, September 28th, the Senate Judiciary Committee voted to advance Kavanaugh's appointment to the Senate floor. In the lead-up to today's decision, Kavanaugh protests could be seen across the country.
According to CNN, the Judiciary Committee ruled 11-10 in favor of sending Kavanaugh's nomination to the full Senate floor. The vote was split down party lines, with the Republicans on the committee voting "yes" on Kavanaugh and the Democrats voting "no." But there is a catch to the committee's approval. In a last-minute decision, Republican Senator Jeff Flake pledged to confirm Kavanaugh on the condition that the final vote is delayed for an FBI investigation into Dr. Blasey's accusations against Kavanaugh.
As the committee deliberated, protesters fighting to delay the vote gathered across the country. Flake added the last-minute condition to his "yes" as Kavanaugh protests wore on throughout the day. Even certain senators joined the fight. NBC News reports that Senators Kamala Harris, Richard Blumenthal, and Mazie Hirono all walked out of the room this morning in protest of the committee's vote.
"The real facts, the real story here has not been told," Blumenthal told NBC. "And make no mistake, the truth will come out about Brett Kavanaugh. It's only a matter of time."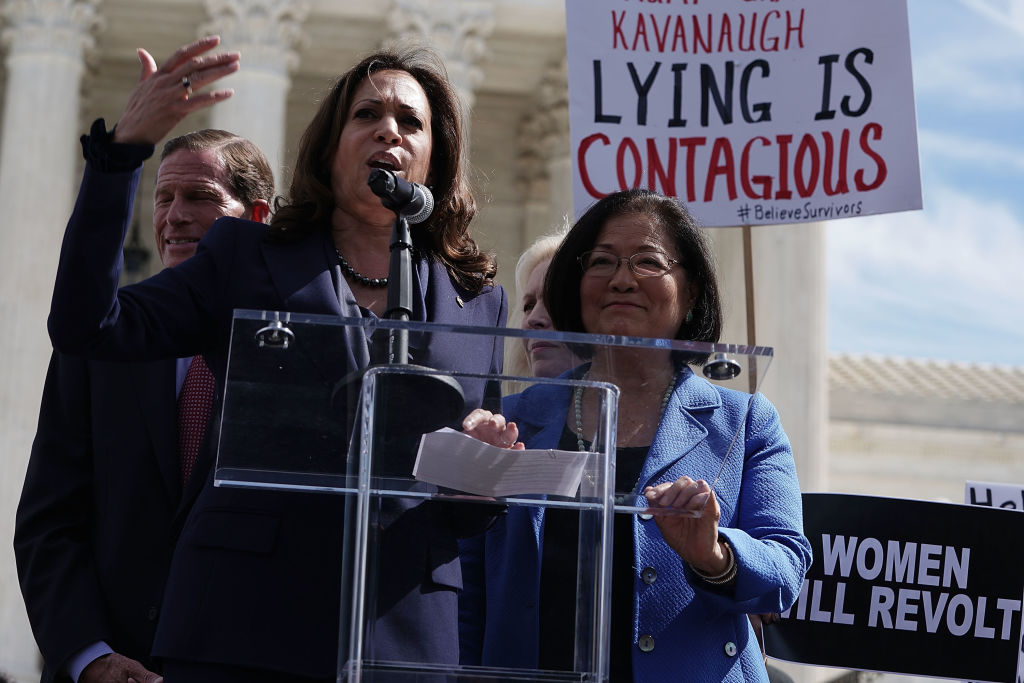 Other protesters flocked to senators' offices.
They gathered in Washington, D.C.
And they gathered in cities across the U.S.
https://www.instagram.com/p/BoR7kyJHa2D
The protesters included law students and lawyers.
https://twitter.com/udfredirect/status/1045737643861049344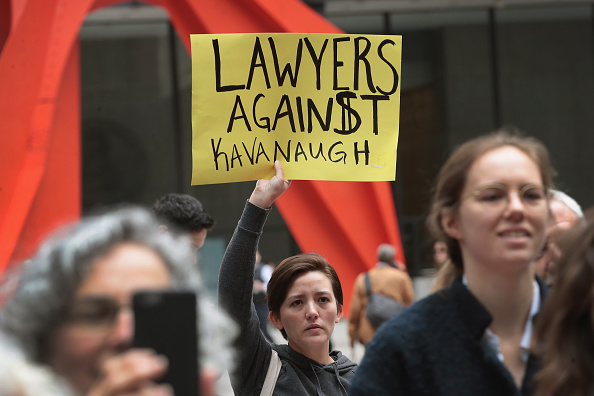 And even celebrities were there.
Even though the Judiciary Committee has voted to advance Kavanaugh's nomination, the battle is far from over. More Kavanaugh protests will likely take place, and we'll be standing with Kavanaugh's accusers—and all survivors of sexual abuse and assault.