Bretman Rock's ColourPop collab is a tribute to his Filipino heritage, and for that we say, "salamat"
As a Filipino kid growing up in the United States, there weren't many celebrities or well-known Filipino figures for me to look up to (aside from Lou Diamond Phillips, Tia Carrere, and Dante Basco, aka Rufio from Hook). Thanks to the modern world of beauty influencers, I've been seeing more of my culture coming into the spotlight. There are successful Filipino Youtubers like Patrick Starrr, Heart Defensor, and of course, Bretman Rock, a beauty guru known for his immense talent for makeup as much as his outrageously hilarious videos. Today, Rock is launching a collection with affordable cosmetics brand ColourPop.
The limited-collection includes  eyeshadow palettes, lipsticks, lip pencils, blush, and an entirely new product, Glitterally Obsessed Body Glitters, ranging in price from $5 to $12.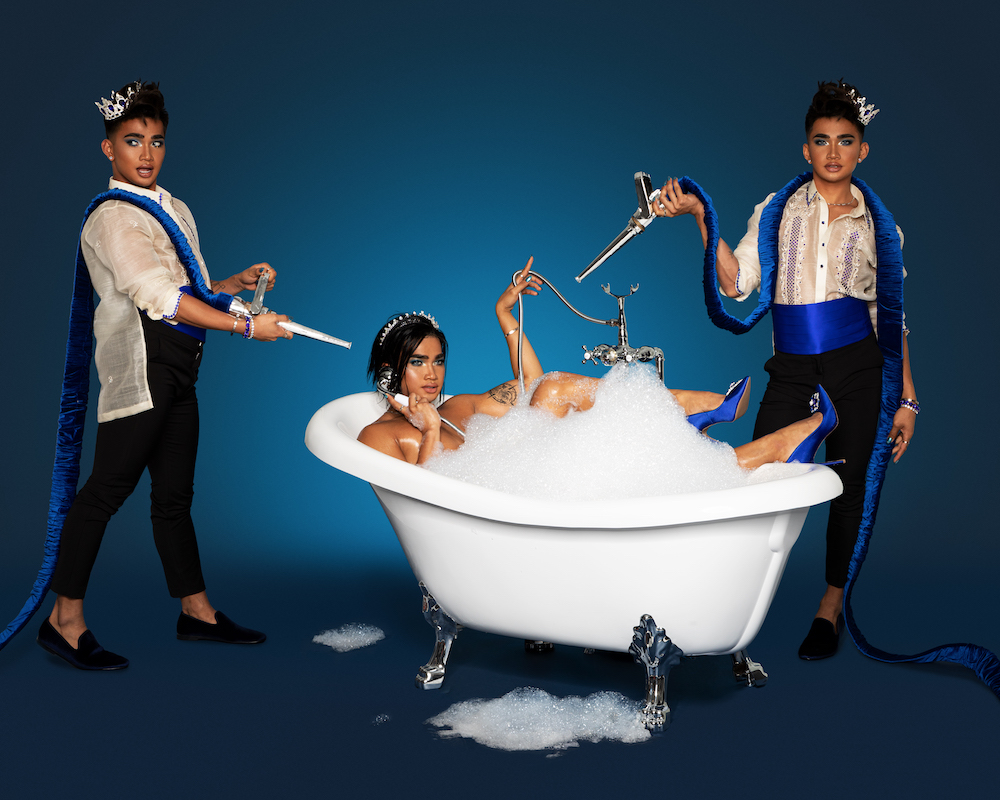 In a press release sent to HelloGiggles, Rock explained how the collection pays homage to his background:
"My inspiration behind this collection has a lot to do with my Filipino culture—the flag's main colors are red and blue, so we made this a focus for the campaign images to reflect this.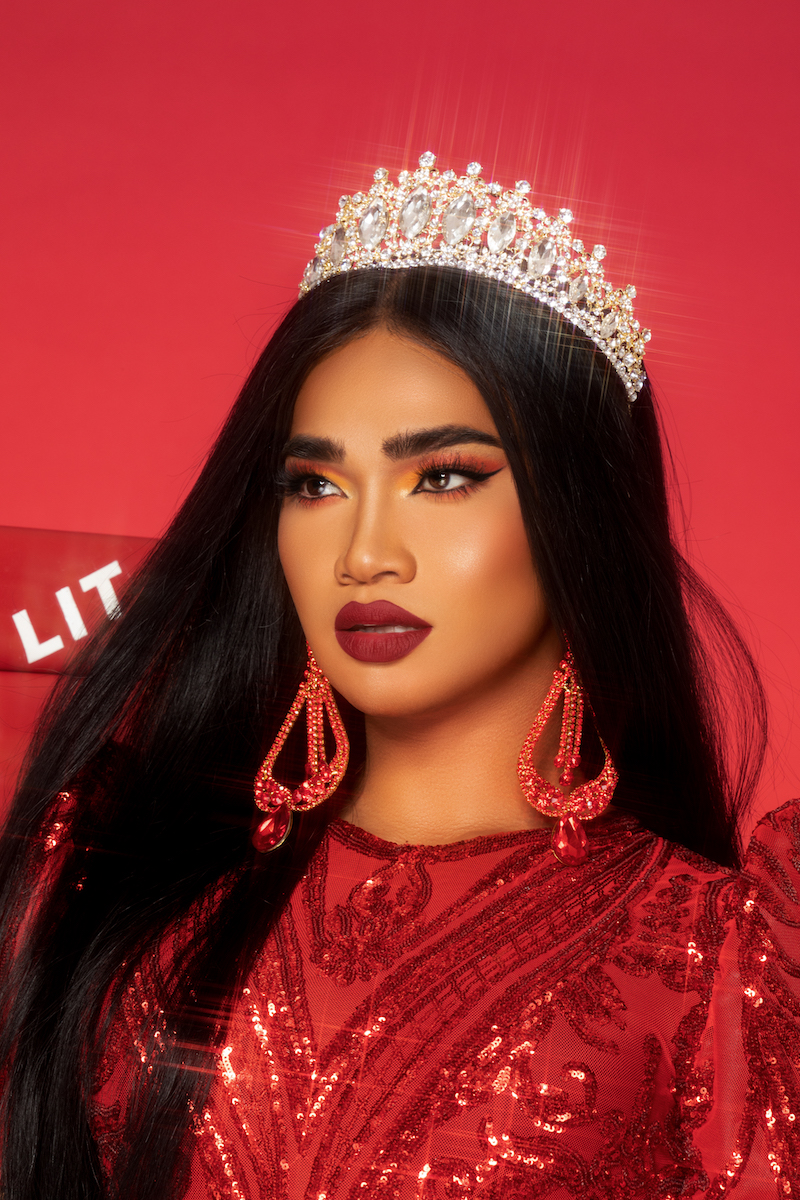 The collection is also inspired by the two sides of his personality. "I also am the type of person who dresses how I like on any given day," Rock said. "Sometimes I feel like—and dress like—a girl. Other times, I feel like—and dress like—a boy. It truly depends on what I feel like that given day." The red shades in the collection represent Rock's girly, "lit" side, while the blue is his male, "wet" side. "I just want people to feel and be who and what they want when they wear this collection," he added.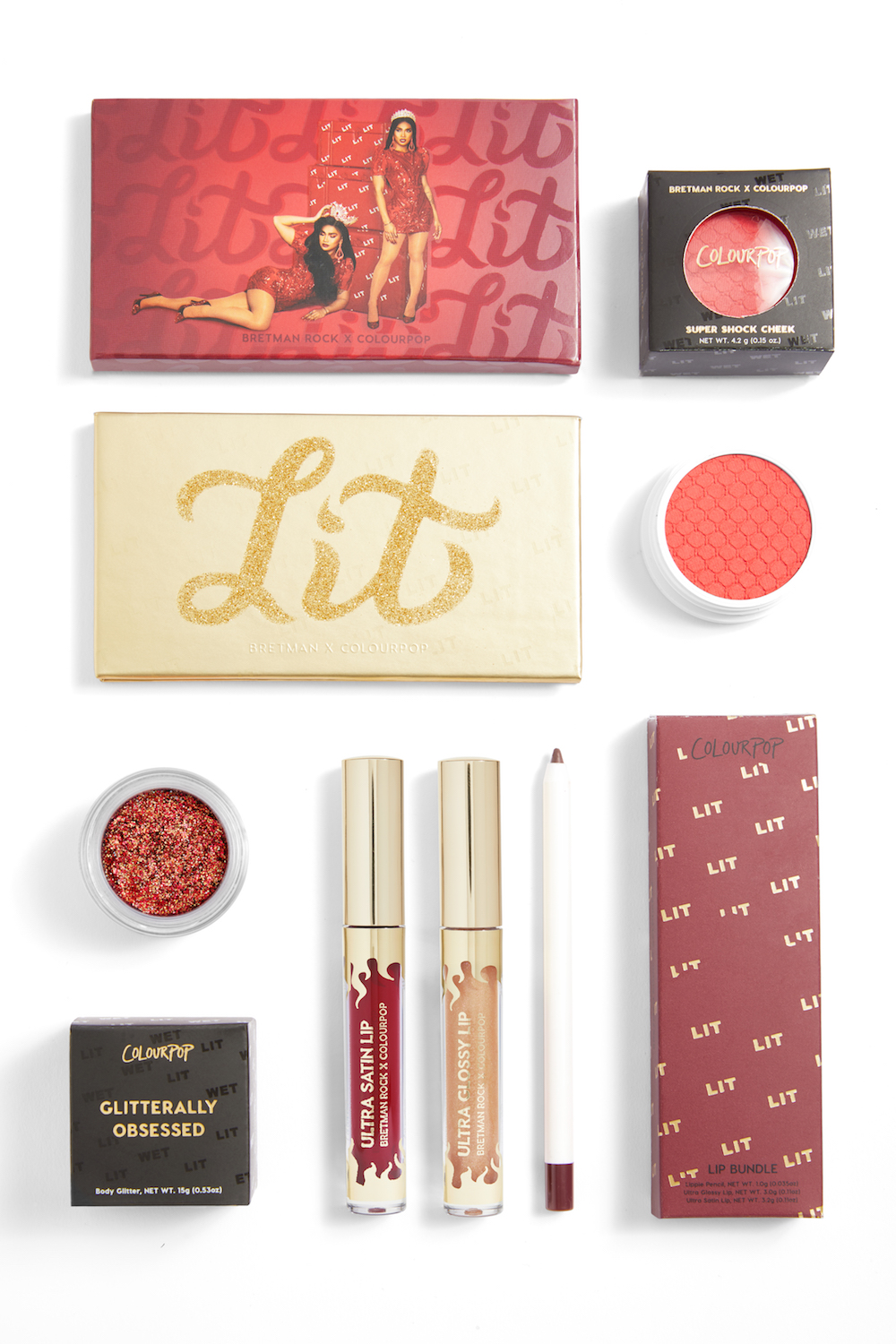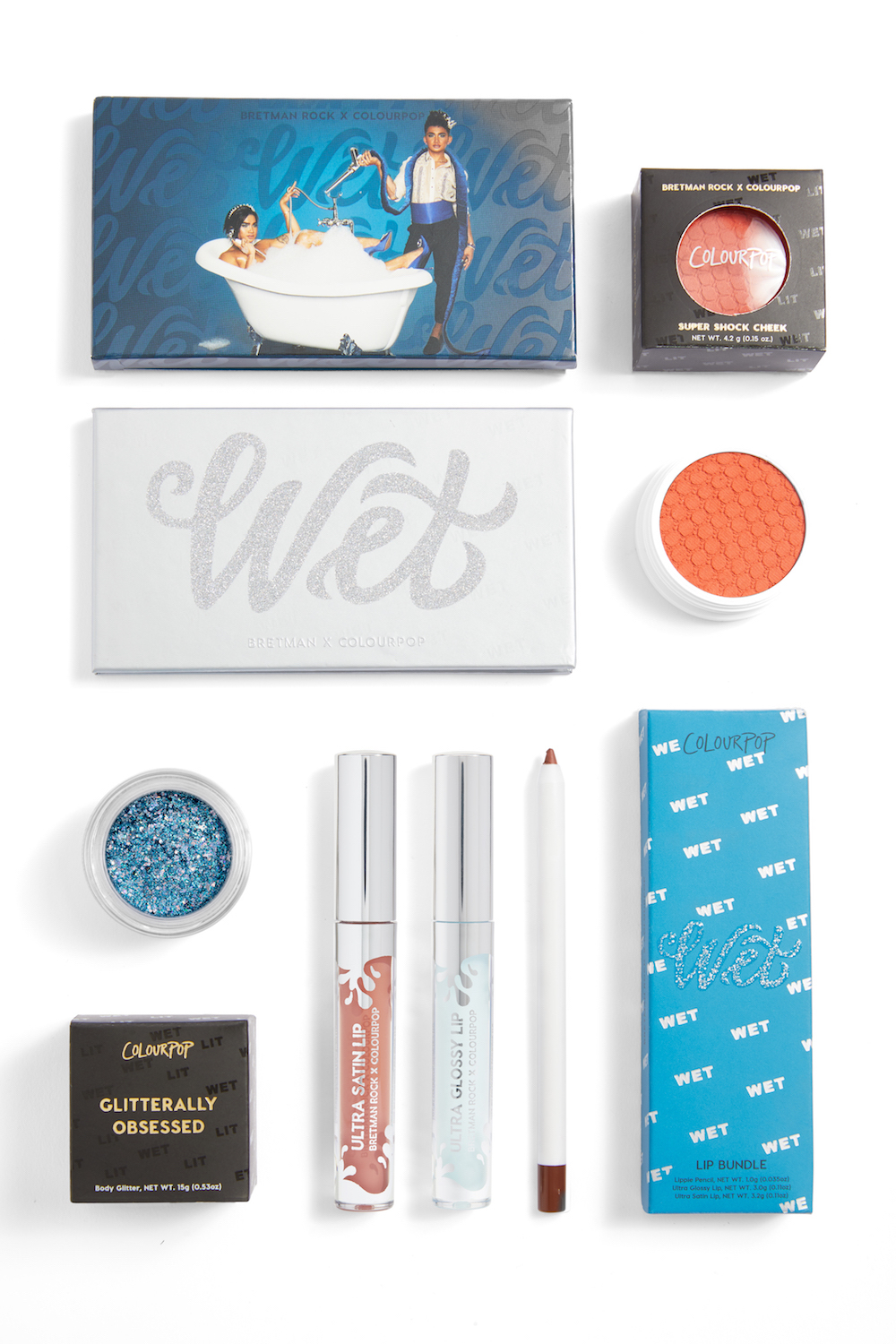 While isn't the first time Rock has collaborated with a cosmetics brand (he launched a palette with Morphe and was also the face of Ole Henriksen's Cold Plunge Pore Mask campaign), this appears to be his most personal to date. I, along with other Filipino Americans, are excited to see he is using his platform to lift up our culture with such a fun and accessible collection. Salamat po, kuya Bretman!
You can shop Bretman Rock x ColourPop now.