FYI: Brendan Fraser is probably going to wear a cowboy hat in his new FX show
The most important news of the day: Brendan Fraser wore a cowboy hat while promoting his new show, Trust. The thing is, Trust isn't about cowboys. It isn't about anything to do with the wild, wild west. And no, he's not going to investigate any mummys. Our dear Brendan Fraser is, however, going to be portraying a private investigator named James Fletcher Chace.
And is it just us, or does "James Fletcher Chace" sound like the kind of guy who might just wear a cowboy hat?
Variety summarized the FX series as follows, but/and we still have a lot of questions — specifically about the hat.
"The story centers on John Paul Getty III, heir to the Getty oil fortune. The first season takes place in 1973, when the young Getty is kidnapped in Rome and his mafia captors are banking on a multi-million dollar ransom. But the tale soon turns into a nightmare ordeal at the hands of kidnappers who cannot understand why nobody seems to want their captive back."
Like, cool! Based on a true story? Power struggles? Family drama? Hostages and ransoms and intrigue? All things we're super into. But, and this is a major but…where does the hat factor in? Maybe it's just a fashion choice. But we're leaning more toward him wearing this statement hat — on this particular day, during this promotional event — because it relates to the show in some way.
A SIGHT TO BEHOLD.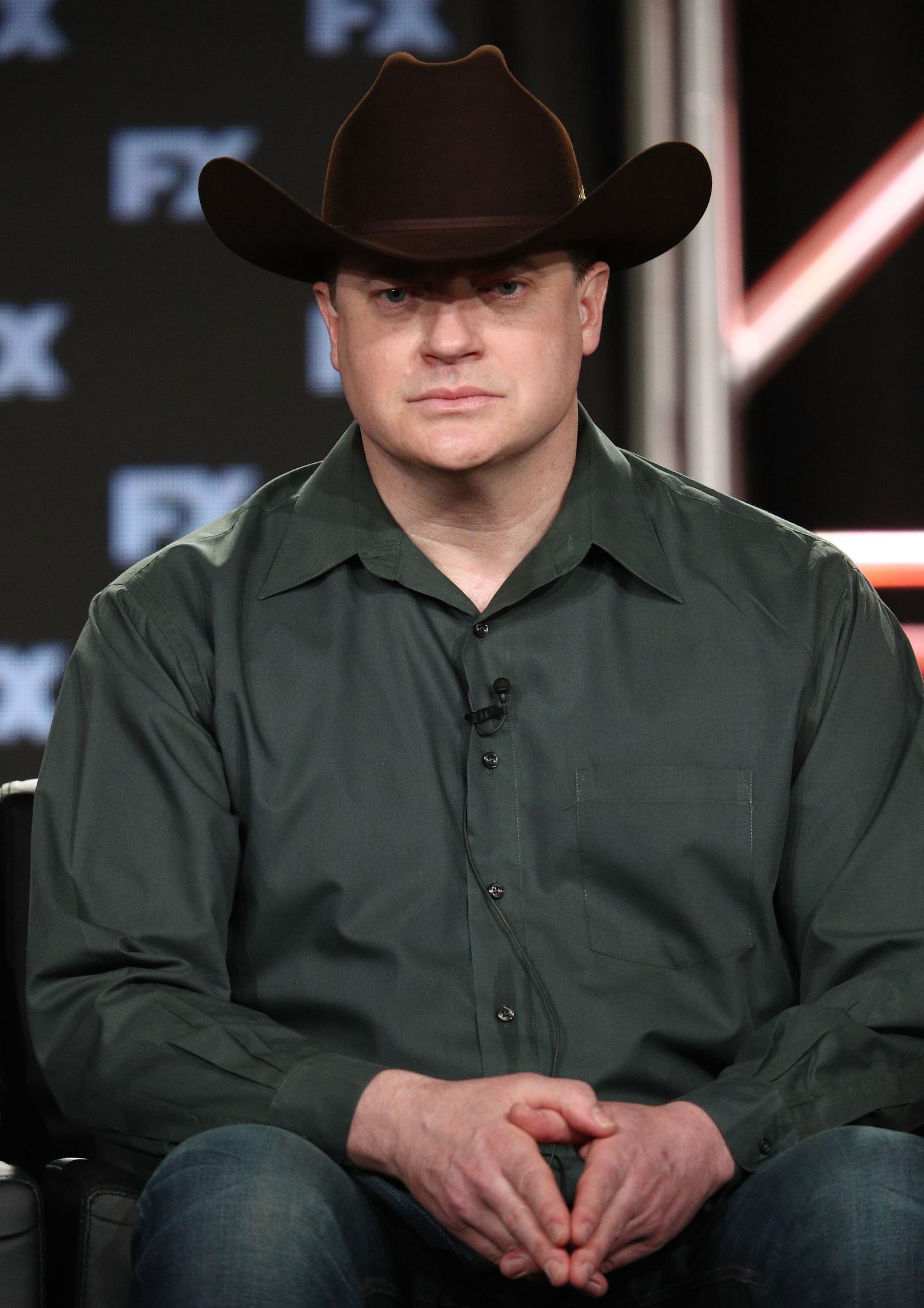 It's a very stylish cowboy hat, we'll give him that. It looks like he could definitely be prepared for a shoot-out if a Stranger Come to Town, or like he'd totally keep it together if somebody falls in a well, but we're still wondering about the significance here.
And to be clear — no, nobody else on the Trust Television Critics Association Winter Press Tour panel, where he donned this hat, was also wearing a hat.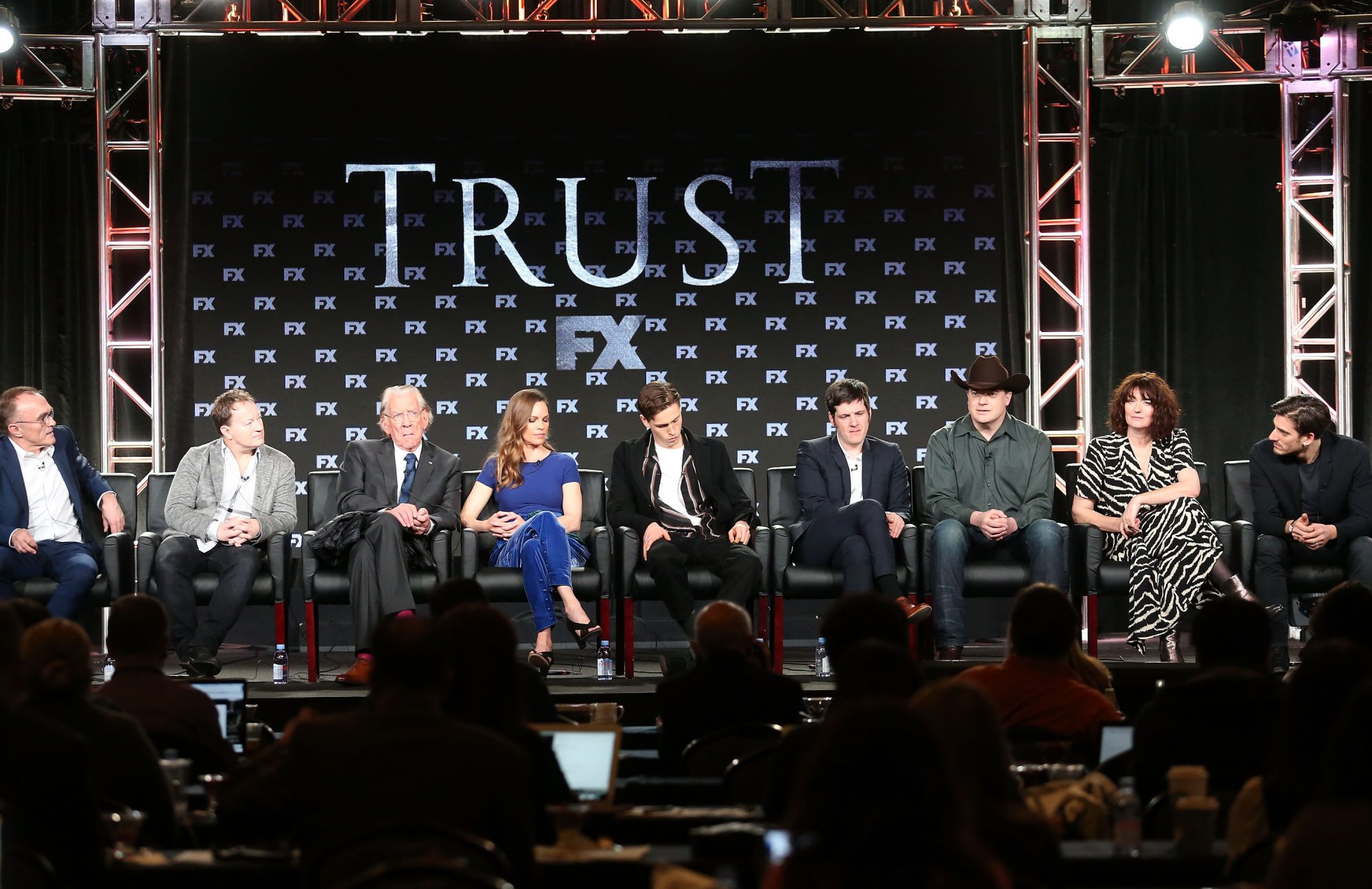 Best guess? This hat is part of Brendan Fraser now. Move over, Pharrell.