Brenda Song says she was told she was "not Asian enough" for Crazy Rich Asians—um, what?
Brenda Song said she wasn't considered for any roles in Crazy Rich Asians because she "wasn't Asian enough." The former Disney star, who played the iconic London Tipton in The Suite Life of Zack & Cody, and who now stars in Hulu's new series Dollface, made the revelation during a recent interview with Teen Vogue. Song explained that when she asked her managers if she could audition for any part in the movie, she was met with heartbreak.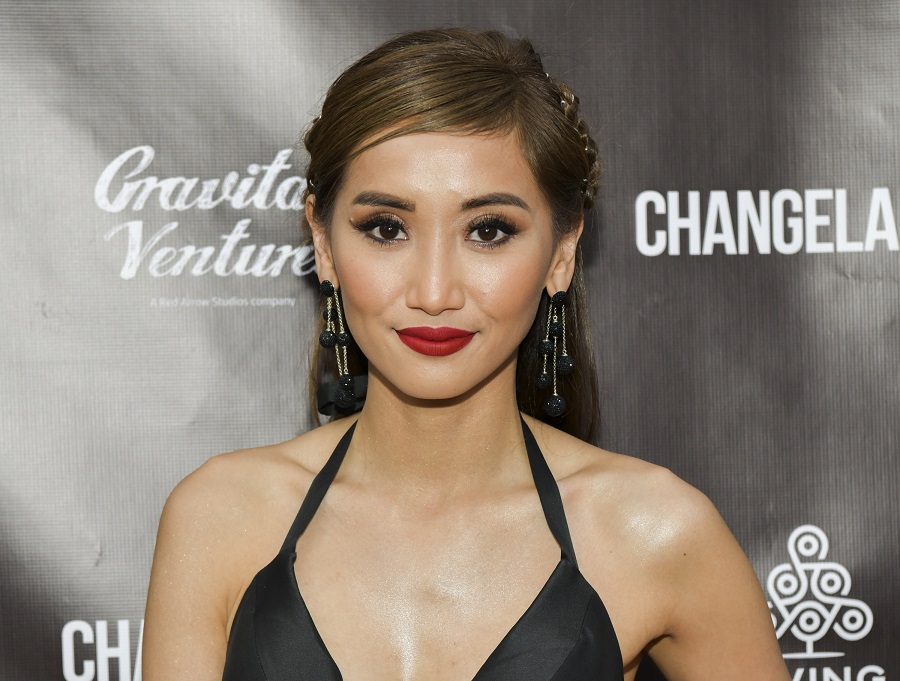 "A lot of people don't know this, but I never got to read for Crazy Rich Asians, ever, Song told the magazine. "Their reasoning behind that, what they said was that my image was basically not Asian enough, in not so many words."
The film, which featured an all-Asian cast, starred Constance Wu, Henry Golding, Awkwafina, Gemma Chan, Michelle Yeoh, Ken Jeong, and more. It became a groundbreaking success, grossing over $230 million worldwide.
The 31-year-old actress admitted that not auditioning "broke her heart" because she felt like she would have been the right fit for a role.
She said that the casting snub even made her re-evaluate her place in the industry.
"I said, 'This character is in her late to mid-20s, an Asian American, and I can't even audition for it? I've auditioned for Caucasian roles my entire career, but this specific role, you're not going to let me do it?" Song continued. "You're going to fault me for having worked my whole life?' I was like, 'Where do I fit?'"
But, after taking some time off to travel, she came back enlightened.
"I got myself together and said, 'Brenda, there is only one you, and you can't change who you are. You can't change your past.' I am so grateful for every job that I've done," she said. "All I can do is continue to put good auditions out there, do the best that I can—that's all I can ask for."
Crazy Rich Asians director, Jon M. Chu, has since responded to her claims on Twitter. He said he feels "horrible" that Song thinks this is the reason, explaining that he "didn't need her to audition because I already knew who she was!"
Whatever the case, Song believes she was robbed of an opportunity to showcase her talent—and for that, she has every right to feel ignored or overlooked.