The 9 Skincare Products a Breastfeeding Mom Swears By
"When I add a product to my skincare routine, I need it to be effective, but more importantly it has to be safe for my baby."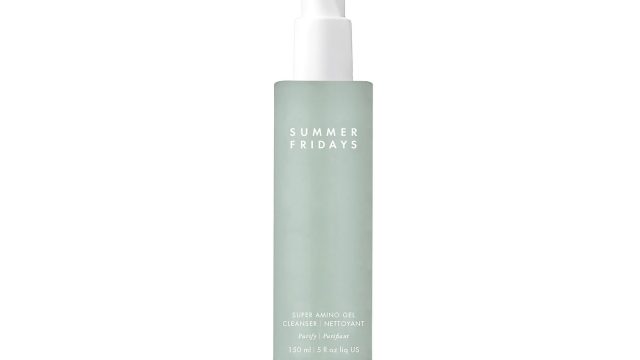 Cleanse, moisturize, sleep, repeat—or not. From the 18-product maximalists to the one-and-done movers and shakers, everybody's skincare routine differs. In A.M. to P.M., we explore the morning and evening routines of people with different skin care concerns, from targeting acne to embracing vegan beauty.
Age: 33
Skin Type: Combination
Skin Concerns: Breastfeeding-safe skincare 
Given that I spent many years scouting pharmacy aisles for the latest skincare products, I must confess that I didn't start paying attention to their ingredients until I was pregnant with my first daughter. It was then that I realized I had to be super safe with what I was putting on my skin since it could transfer to her. Five years later, I'm breastfeeding my third child and I continue to be cautious.
Many of the ingredients that should be avoided during pregnancy should also be avoided while breastfeeding. Retinoids, for example, can be excreted in breast milk and negatively affect fetal development. Obviously, I nixed that from my routine and cut down on many more. After going through so many hormonal changes and the constant lack of sleep, I craved simplicity and clean skincare to give myself some peace of mind.
After quite a bit of fine-tuning, this is the breastfeeding-safe skincare routine I've stuck to and swear by. 
A.M. 
Before I fully open my eyes, I stumble my way over to the sink and wash my face with Summer Fridays Super Amino Gel Cleanser—a pH-balancing gel cleanser with mineral-rich seawater. I consider cleansing the most important part of my skincare routine. I've been using this cleanser for seven months and have yet to break out. Plus, it leaves my skin feeling clean and doesn't strip it of its natural oils.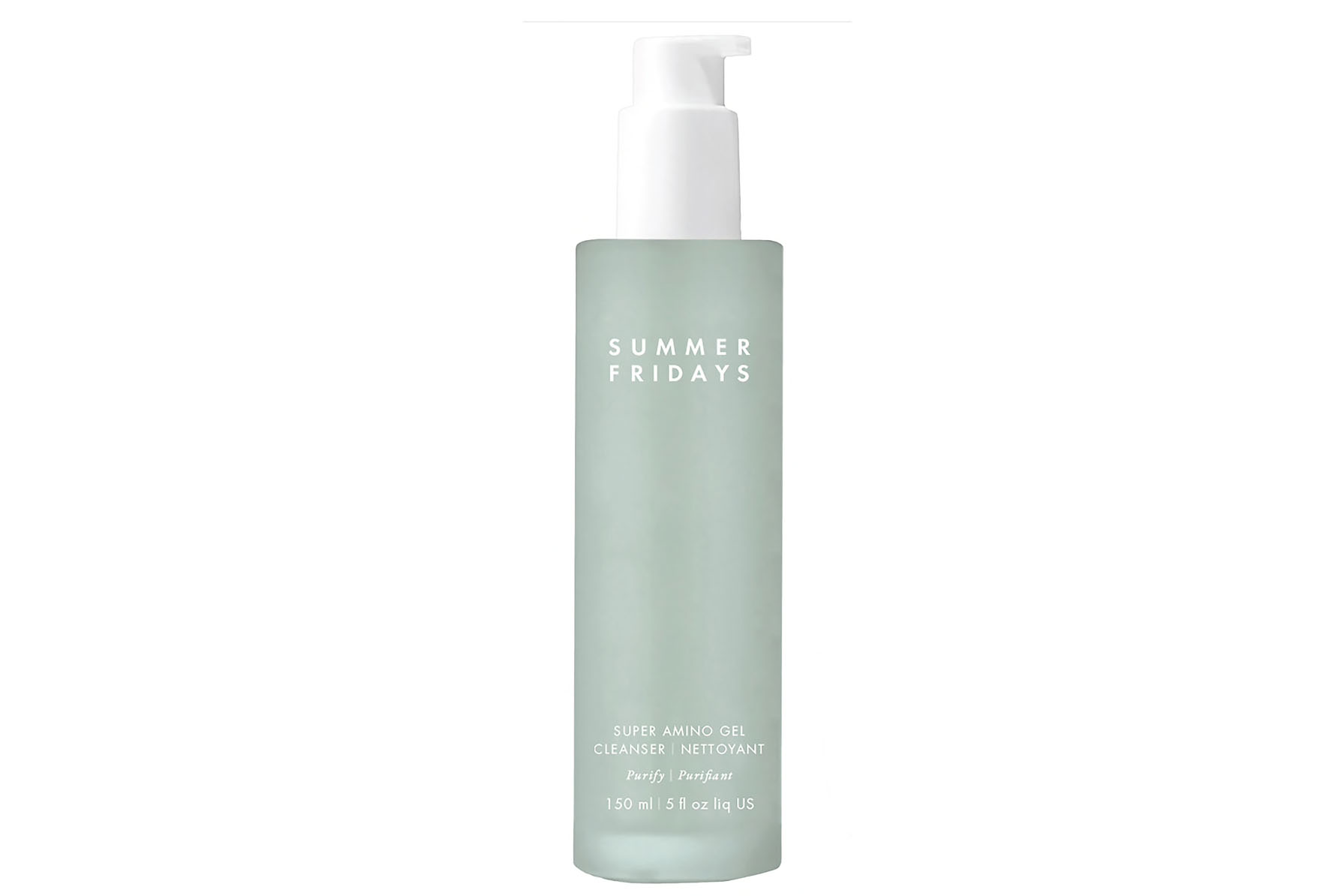 Summer Fridays Super Amino Gel Cleanser
$$38
Shop it
Sephora
After washing my face, I apply a generous amount of vitamin C serum to help brighten my skin and improve its texture. Summer Fridays CC Me Vitamin C Serum is my product of choice. This serum reduces dullness, hyperpigmentation, and fine lines. It also contains squalane, which boosts hydration in the skin. Plus, it has a subtle citrus smell, which I appreciate first thing in the morning.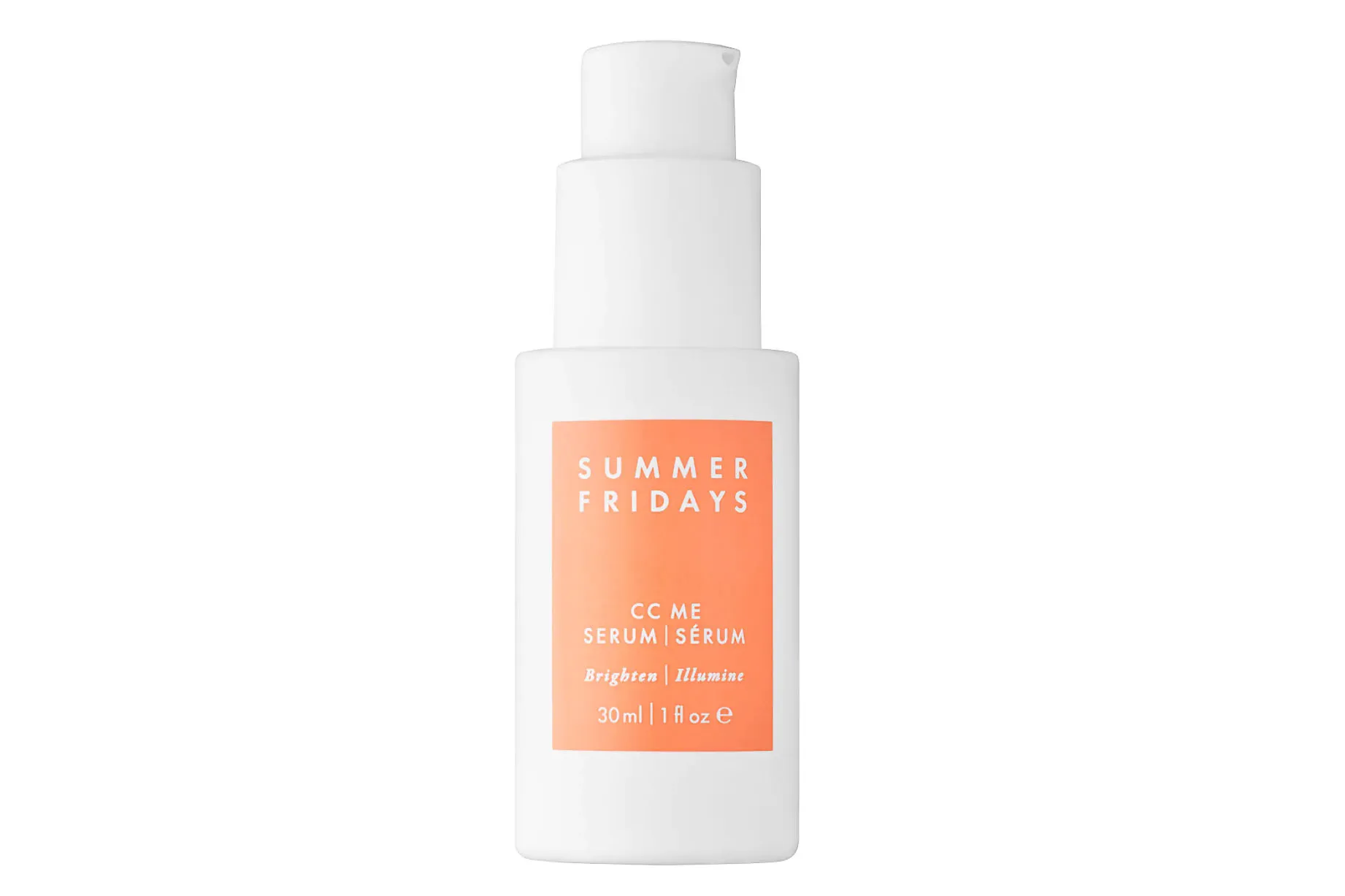 Summer Fridays CC Me Vitamin C Serum
$$64
Shop it
Sephora
While pregnant, I switched from a chemical to a physical sunscreen and now continue to use it while breastfeeding. In a recent study, the FDA noted that titanium dioxide and zinc oxide (two popular ingredients used in physical sunscreens) were the only ones used in commercial sunscreen that are "generally recognized as safe and effective." Other ingredients either have safety issues or insufficient safety data, so I'm sticking to physical sunscreens until further notice. I love the Supergoop! Mattescreen SPF 40 since it doesn't make me break out, is lightweight, and doesn't feel thick or greasy on my skin like other sunscreens do.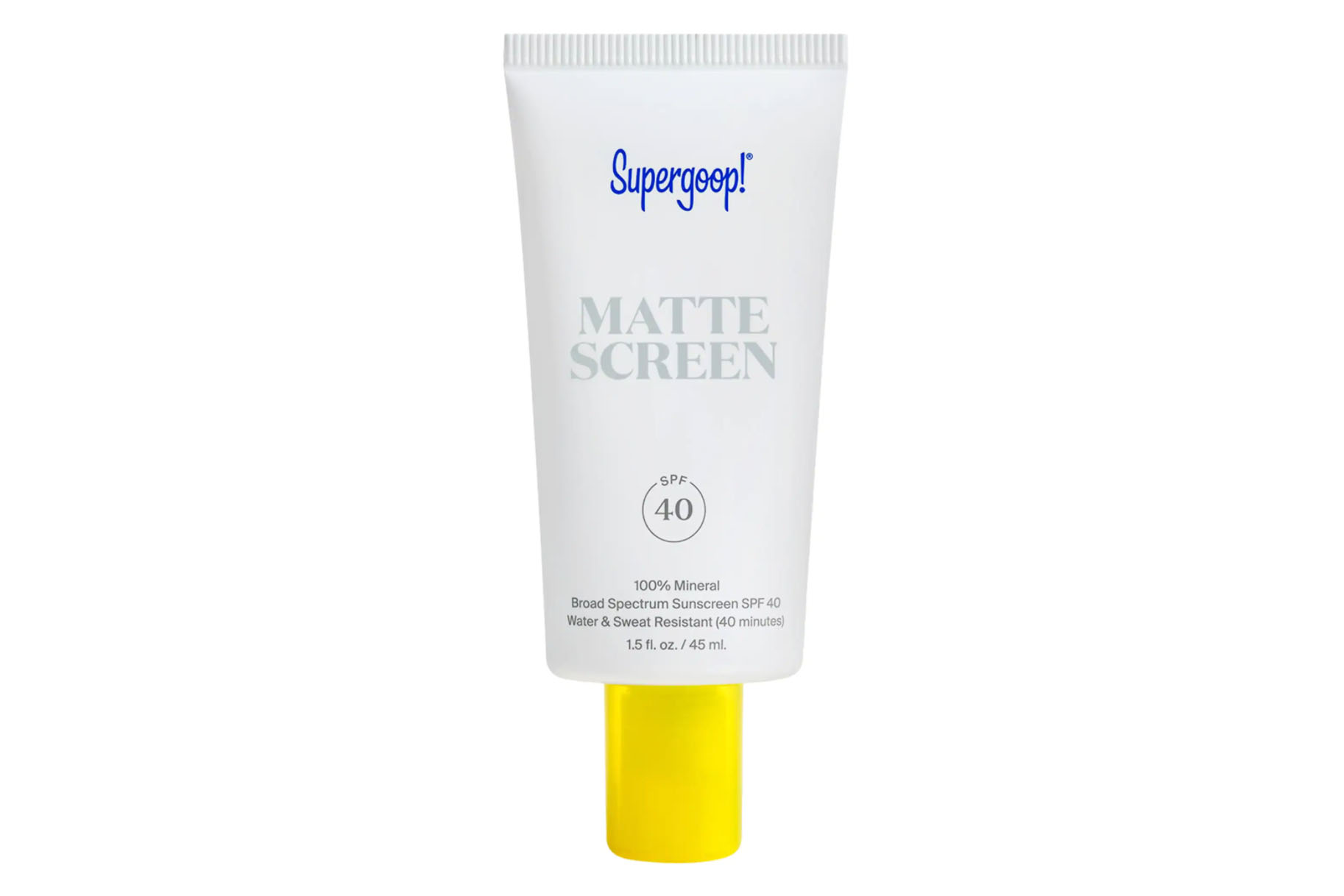 Supergoop! Mattescreen SPF 40
$$38
Shop it
Sephora
P.M. 
Before I started breastfeeding, my evening routine consisted of 15 steps, but now I've simplified and streamlined it. I start by double-cleansing my face to keep it truly healthy and clean. This process involves an oil-based cleanser followed by a gel- or water-based one. For my first step, I use the Drunk Elephant Slaai Makeup-Melting Butter Cleanser to remove all of the makeup, sunscreen, and leftover debris from my skin. It's formulated with moisturizing fruit extracts and nourishing oils from marula and baobab seeds. After using it, I follow up with my A.M. cleanser.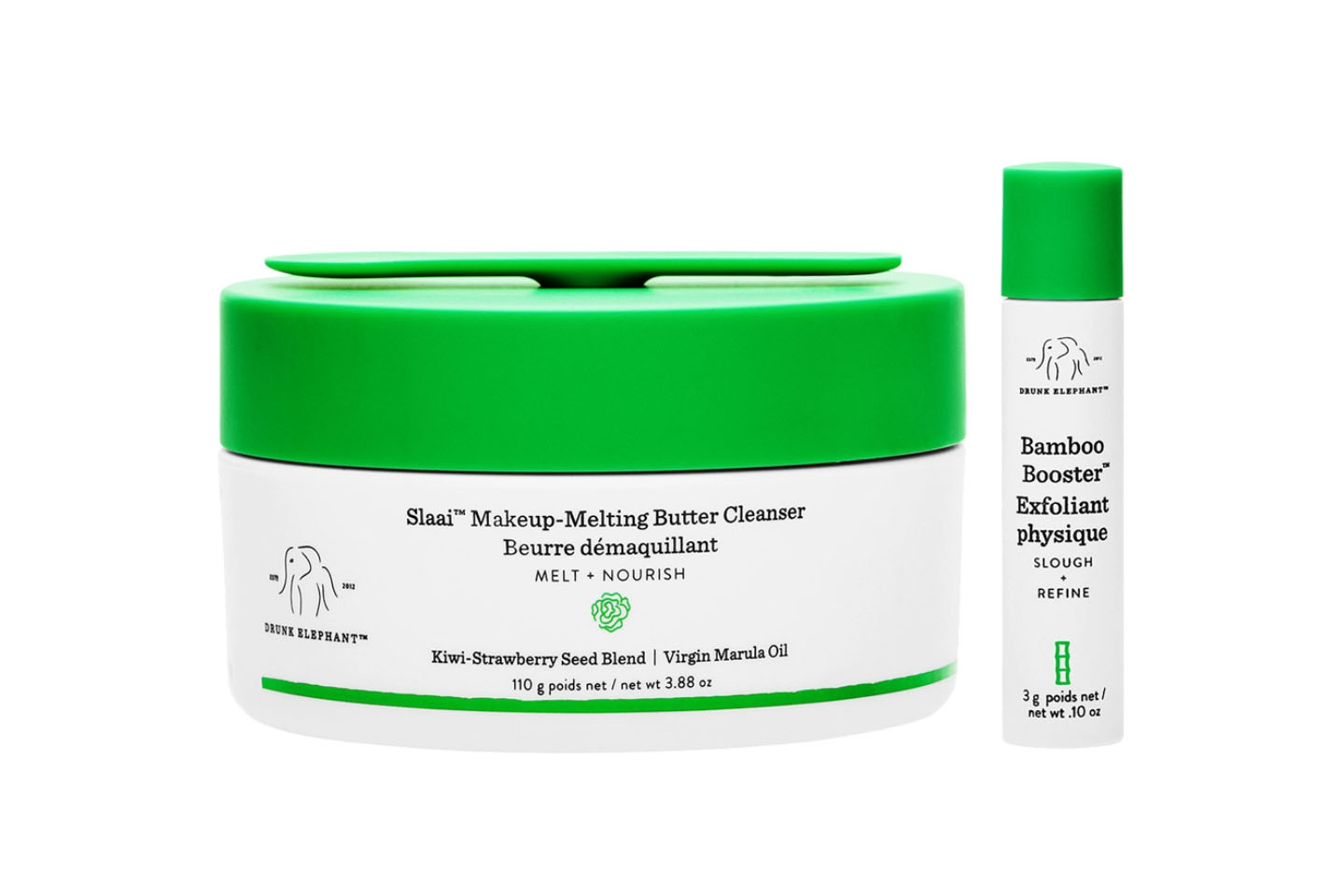 Drunk Elephant Slaai Makeup-Melting Butter Cleanser
$$34
Shop it
Sephora
After I clean my skin, I apply the Summer Fridays Soft Reset AHA Exfoliating Solution with reusable bamboo cotton rounds. It contains 16% AHAs and niacinamide, which together minimize the appearance of pores and even out my skin texture. Then, I use the Drunk Elephant C-Tango Multivitamin Eye Cream to help combat the under-eye circles I get from nursing in the middle of the night. 
Every so often, I use the Versed Photos Please Brightening Tightening Mask if I notice my complexion is feeling tired or dull. It contains turmeric, witch hazel, and mineral-rich red kaolin clay, which even out my skin tone for a brighter and tighter complexion.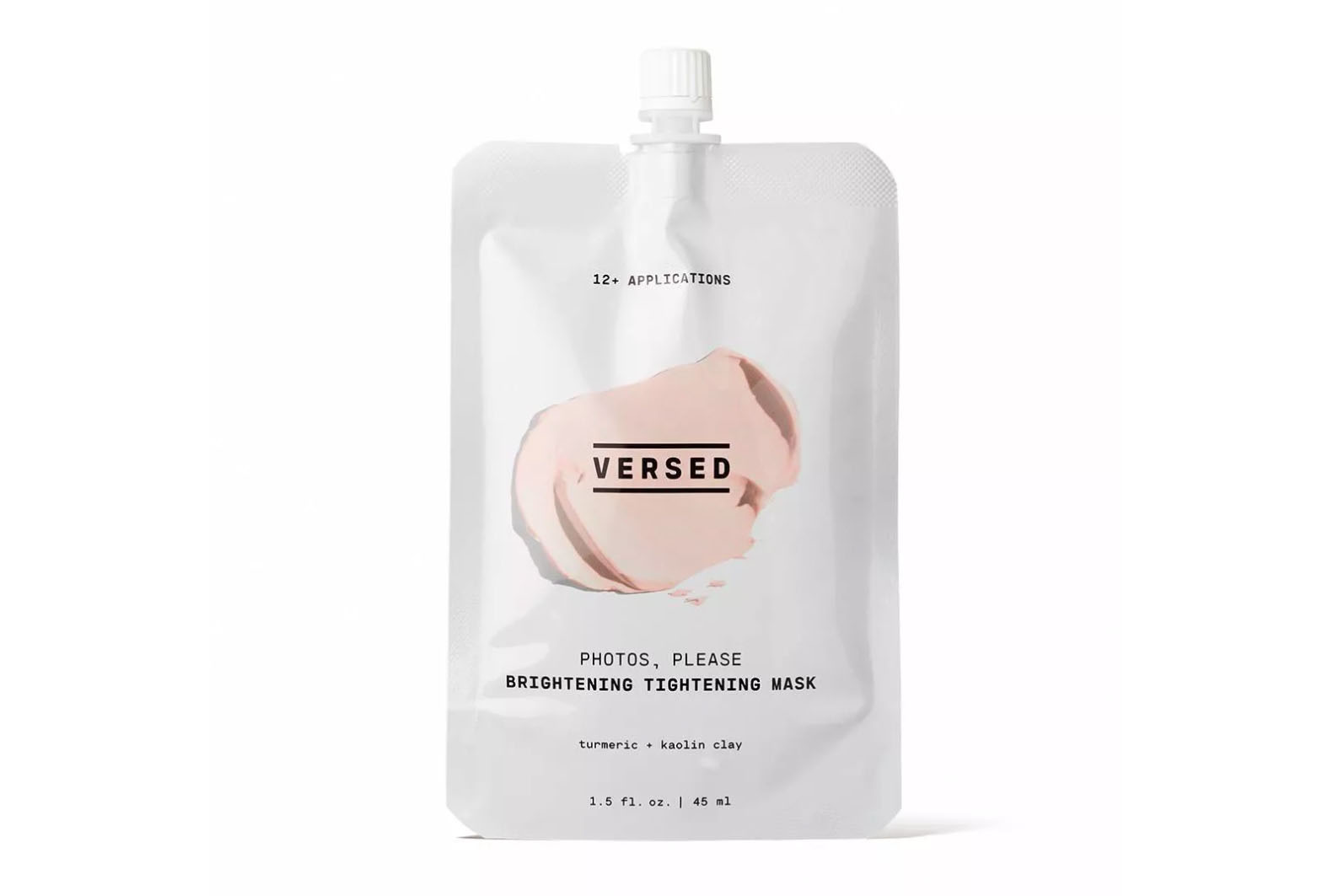 Versed Photos Please Brightening Tightening Mask
$$9.99
Shop it
Target
Next, I use my beloved Drunk Elephant Protini Polypeptide Moisturizer. It's a lightweight moisturizer that feels luxurious on my skin, and it's packed with strengthening amino acids, a plumping peptide complex, and moisturizing pygmy waterlily stem cell extract. I also love that the packaging has a pump that releases just the right amount of product to prevent waste. 
The last step in my evening skincare routine is the one that makes me feel like my home is a high-end spa: Vintner's Daughter Active Botanical Serum. This holy grail facial oil has a cult following, and I'm a believer. The formula contains 22 nutrient-rich botanicals that are consciously sourced and have a low molecular weight and small particle size, which means that all the ingredients can effectively penetrate the skin and absorb quickly.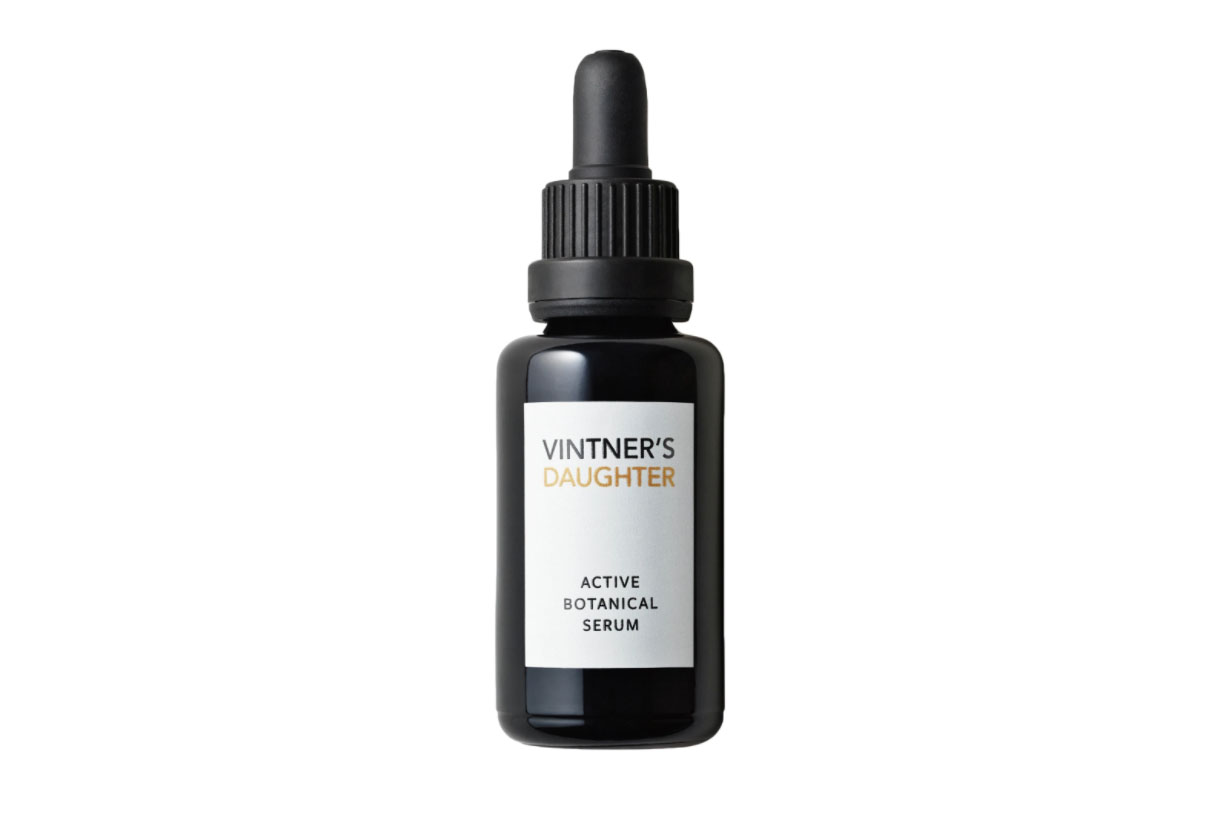 Vintner's Daughter Active Botanical Serum
$$185
Shop it
The Detox Market
To apply the product, I put a few drops on my skin and gently press it in with my hands to increase absorption and circulation. This oil is the most expensive skincare product I own, but it gives me a radiant glow like no other product does, so I keep coming back for more.