Breastfeeding mom holds up Victoria's Secret photo to emphasize double standard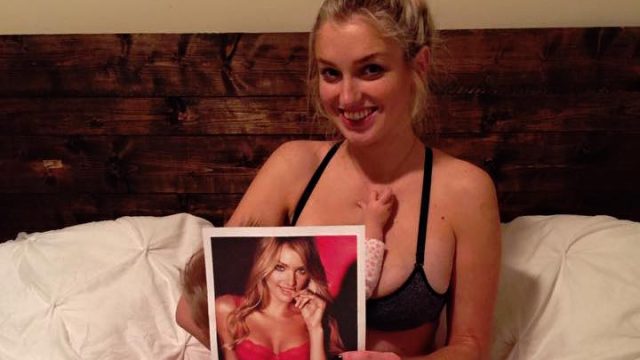 When a breastfeeding photo she posted to Facebook was reported as "inappropriate" over five times, mom Maria Corry decided to prove a point.
Rather than sharing the same type of snapshot she'd posted before, Popsugar reveals that Corry covered herself in her latest brelfie (breastfeeding selfie). And what did she cover her nursing child with? A photograph of a Victoria's Secret model posed in a lacy, push-up bra.
"I bet this won't be reported, because you can see this picture in every mall you step into, huge and blown up outside the store," writes Maria, to caption her thought-provoking image. "This is not frowned upon, or ever reported, as it is seen everywhere. But a women nurturing and feeding their baby is looked down on. That is completely absurd!"
// < ![CDATA[
// < ![CDATA[
// < ![CDATA[
//