This hero model breastfed her baby while walking a Sports Illustrated swimsuit show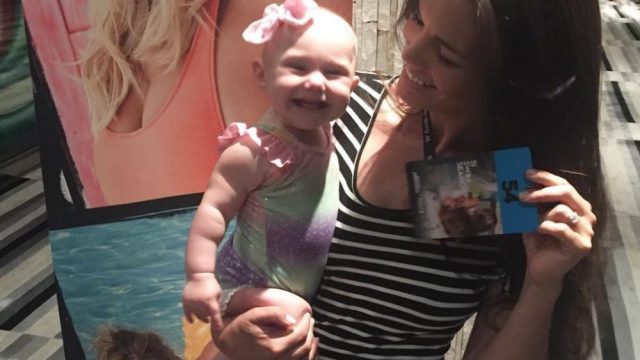 The world of modeling has (slowly) started to embrace body positivity and inclusivity. The last few years have seen models of more diverse body types and skin colors than ever before, and we're all about it, obviously. The Sports Illustrated swimsuit fashion show in Miami, Florida on July 15th even featured a model who breastfed her baby daughter as she walked the runway.
YAS QUEEN.
According to HuffPost, Mara Martin strutted her stuff while breastfeeding five-month-old daughter, Aria. The 30-year-old Michigan native was reportedly one of 16 finalists selected in the magazine's Swim Search — an open casting call that allows anyone to compete for a spot on the runway. According to CBS4 Miami, the models who auditioned for Swim Search competed via interview, and the competition made an effort to include a diverse range of women.
Footage of Martin walking the runway with Aria soon went viral, with more than 272,000 viewing the clip on Instagram. And so many people praised the new mom for normalizing breastfeeding in public.
"Normalize breastfeeding!!! When baby wants to nurse baby wants to nurse," user carissamariepj wrote. "This isn't staged you can't force a baby to nurse. I love this so much."
"You are amazing, mama!" user atundra26 commented. "I'm also so proud of @si_swimsuit for not shying away from showing a multitasking woman doing something that shouldn't even cause someone to bat an eye because it's normal."
https://www.instagram.com/p/BlRqGryH_Mi
Martin shared her excitement about making the cut on Instagram shortly before the show. She posted a snap of herself carrying a beaming Aria and captioned the photo, "The face you make when your mom makes it to the final 16 of the @si_swimsuit Swim Search!"
The Swim Search finalists were an incredibly diverse group of women overall. Models of all skin tones and body types were featured, including one who wears a prosthetic leg.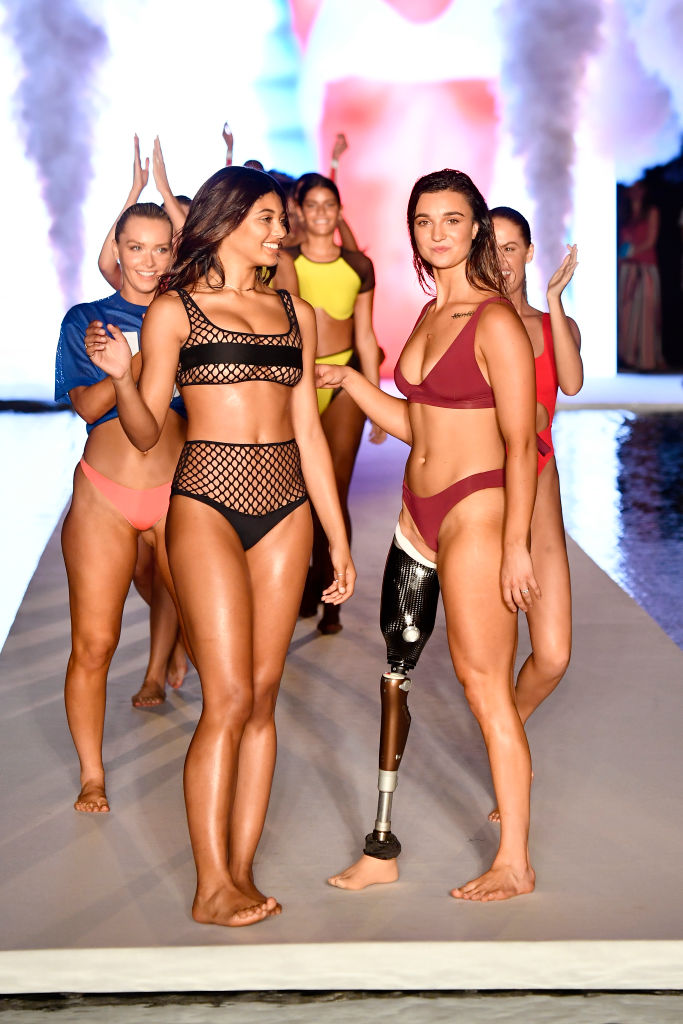 We love seeing diverse models in the fashion industry, and we're even more excited that such a prominent brand is working to normalize breastfeeding. We hope to see more of Martin (and Aria) on future runways. Congratulations to all the Swim Search finalists.