Following her rumored breakup with The Weeknd, Bella Hadid wears a necklace that speaks volumes
Rumors have been circulating the internet that Bella Hadid and boyfriend The Weeknd, AKA Abel Tesfaye, have broken up. And based on Hadid's necklace, it appears the breakup is real. Hadid and Tesfaye were together for almost two years, so of course they're going to need time and space to heal. Dealing with a breakup is never an easy thing to do, especially when your life is incredibly publicized.
But Hadid seems to be doing just fine on her own, which she made apparent with her jewelry choice.
Hadid was recently spotted at a Paris airport rocking a gold "Abel" necklace.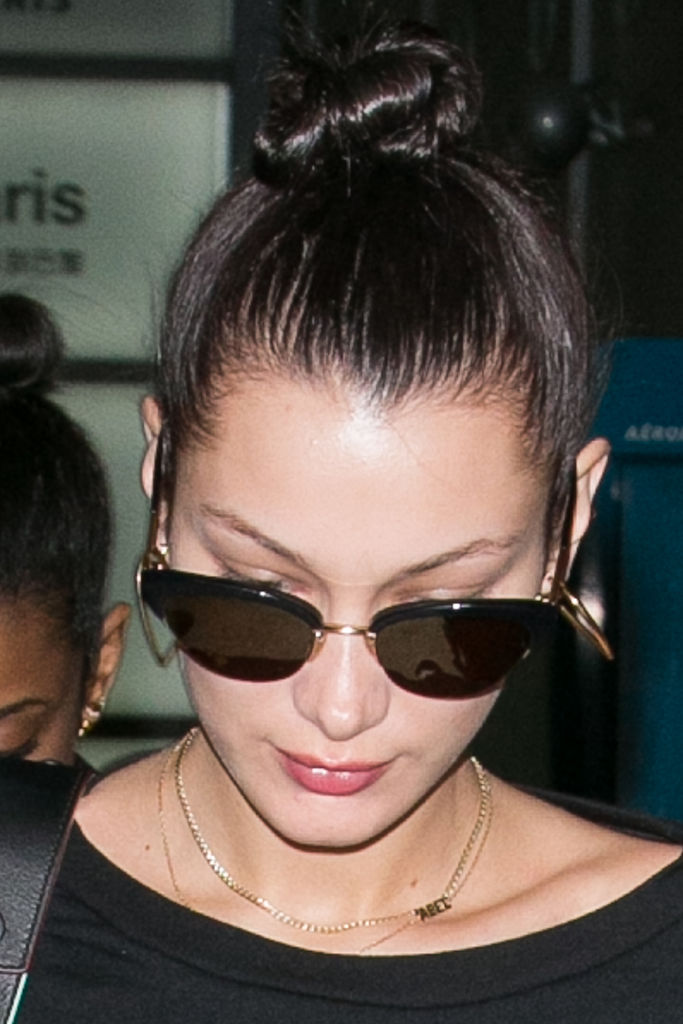 On a lunch date with Hailey Baldwin, Hadid not only rocked a killer peach-colored dress, but she swapped out her Abel necklace for something even better — her own name.
If you zoom in, like a lot, you can sort of see the new necklace:
Her new Bella necklace isn't just stylish and gorgeous, it speaks volumes. She's making a statement that she's totally fine on her own, and perhaps focusing on loving herself right now. According to PopSugar, the couple split up because of scheduling conflicts. So it's very possible they'll get back together eventually, but until that happens (and if that happens), we're going to keep loving Hadid's self-love.