Breaking Bad creator said to expect Walter and Jesse in a future Better Call Saul episode — but when?!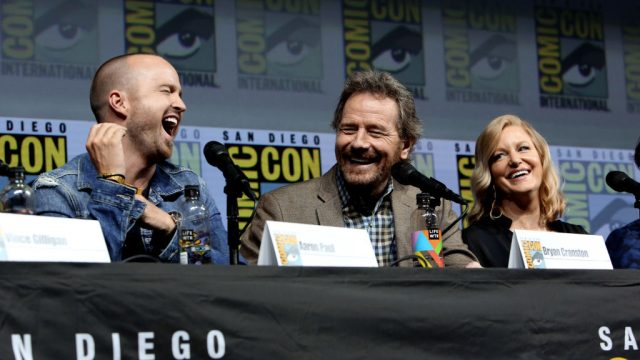 The Breaking Bad cast reunited for a special 10-year anniversary interview with Entertainment Weekly in June, and it was then that Bryan Cranston and Aaron Paul (Walter White and Jesse Pinkman, respectively) announced their great desire to appear in an upcoming episode of Breaking Bad spinoff series, Better Call Saul. Creator Vince Gilligan basically said that he was into the idea, but that's about it. Then, the cast reunited (again) in Hall H at Comic-Con 2018 on July 19th and Gilligan told the massive crowd that any cast member from Breaking Bad could pop into a future episode of Better Call Saul. Full stop.
"I think there's an excellent chance of any and all these folks showing up," Gilligan told the crow (via The Hollywood Reporter). "[But] you will not see Walt or Jesse in season four of Better Call Saul, and not to be a downer, but we hate jerking folks around."
Better Call Saul Season 4 premieres next month, so that's fine — we can wait for those Walt and Jesse cameos in a future season. Better Call Saul already features great Breaking Bad characters like Gus Fring and Mike Ehrmantraut, but because Better Call Saul takes place before the events of Breaking Bad, the cameo could literally be the White family at a gas station and Saul Goodman is at the pump next to them — which is the exact kind of cameo Cranston wants.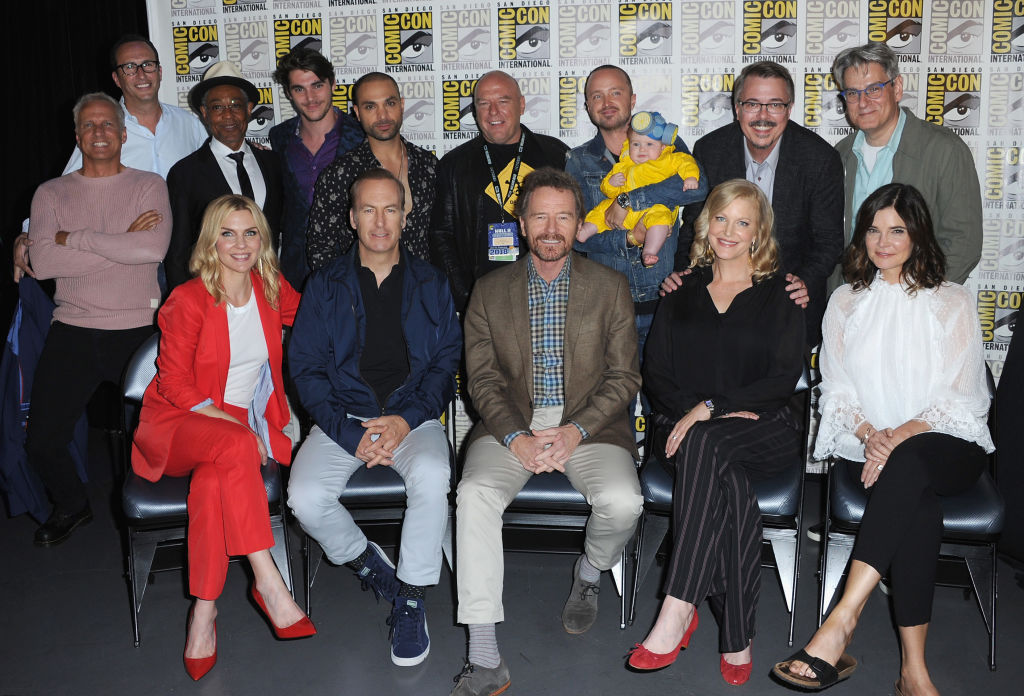 "Even if it's just a brush-by," Cranston told EW back in June. "A quick little something. We've come to know people who we've seen before but we don't know that we've seen them before, because we were in the store and we just passed by them. Or we might even have a word or two. 'Oh no, please go ahead. Thank you for holding the door.' And then five years later, you would never remember that. So something as minuscule as that could be very interesting in the fabric of the whole thing."
However, creator Gilligan said that if he's bringing Walter and Jesse back, it needs to be a real arc.
"[I]t wouldn't feel as satisfying if it was just a cameo or an Alfred Hitchcock walkthrough," Gilligan revealed in the same interview. "I think we've waited long enough. We damn well better have a good reason for them to show up. I just hope we figure it out because I've got to hear, 'Yeah, bitch!' one more time."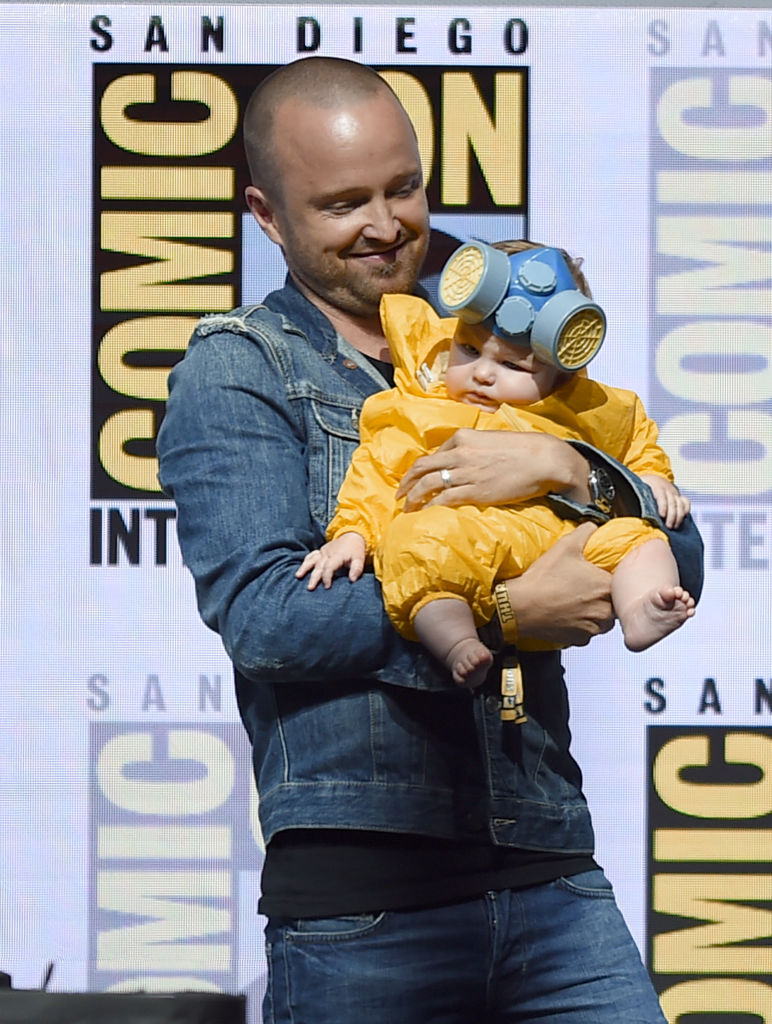 We have only one request for the Jesse cameo — can Paul's five-month-old daughter in a baby hazmat suit come along as well? We know it would make zero sense in the context of the show, but let's work it out.