"The Breakfast Club's" Ally Sheedy called out James Franco's predatory behavior during the Golden Globes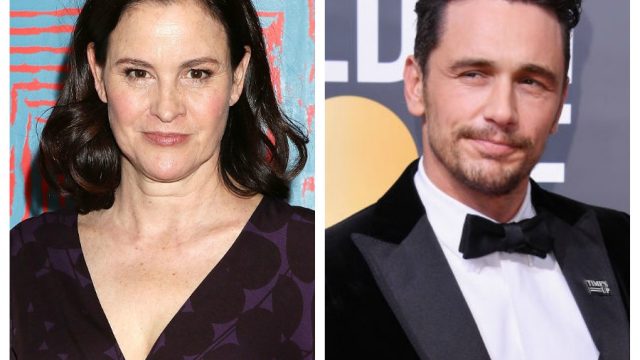 The 2018 Golden Globes were more than an awards show. There was activism in every corner, all-black dresses and tuxes in protest of sexual violence, and speeches with biting commentary on the current (and disappointing) state of Hollywood. There were also, more glaringly, pins on men's lapels that say "Time's Up," representing the fast-growing campaign against sexual assault and harassment. But with such a declarative statement comes hypocrisy — especially from actor James Franco.
The Disaster Artist actor and winner of the Golden Globe for Best Actor in a Comedy or Musical has been called out by Ally Sheedy, who is best known for her role in The Breakfast Club. Tonight, she sent out three tweets with James Franco's name — not necessarily calling him out on specific previous actions, but bringing light to the hypocrisy of his attendance and the "Time's Up" pin on his coat.
"James Franco just won," Sheedy tweeted. "Please never ever ask me why I left the film/TV business."
false false false
There's no specific charge of harassment. Yet despite lack of information on this specific issue, other Twitter users have commented on Franco's past behavior when it comes to his alleged actions in flirting with and attempting to form relationships with teenage girls.
false
Although we're not exactly sure what Sheedy's allegations relate to, there could soon be proof that has something to do with an off-broadway show Sheedy and Franco worked on together in 2014. The Long Shrift was a short-lived play starring Sheedy and directed by Franco.
Hopefully we hear more about this soon, so justice for Sheedy and more can be served.