Bravo is launching a show about Anna Wintour and Tina Brown, so mark your calendars now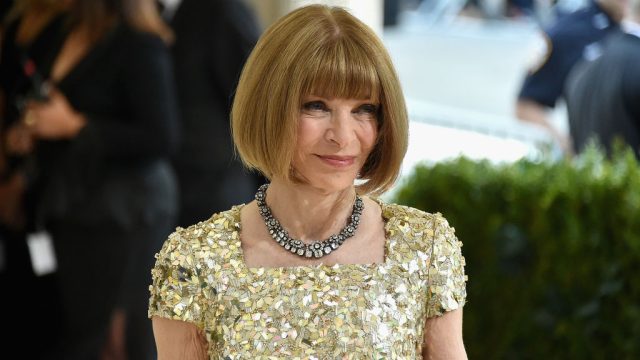 If you were hooked on FX's show Feud, focusing on the rivalry between Joan Crawford and Bette Davis, then you're probably going to be very into Bravo's new scripted series about Anna Wintour and Tina Brown. All That Glitters will be set in the '80s and follow the true story of the "rivalry, relationship and remarkable ascent" of the two editors (Wintour of Vogue and Brown over at Vanity Fair and The New Yorker). According to the network's press release, the six hour series will depict how the "bold and driven women fight their way to the top of a male-dominated industry driven by greed and betrayal" and "change the world around them."  
"Tina, through the intersection of high-culture and celebrity, and Anna with an instinct for high fashion and emerging talent."
The Devil Wears Prada, eat your heart out. The show, which is one of Bravo's first scripted series, will be based Thomas Maier's book, Newhouse: All the Glitter, Power and Glory of America's Richest Media Empire and the Secretive Man Behind It. The Newhouse family owns Condé Nast, the publisher of both Wintour and Brown's publications. There hasn't been any cast announcement yet, but the show is definitely in the works.
The two British born journalists really did not get along. Back in the day, Brown commissioned a super hard hitting story on Shelby Bryan, who was then Wintour's boyfriend and is now her husband. At the time, Bryan had been forced out of his communications firm and Brown wanted to do a story on his "fall from grace" for Talk, where she was then the editor.
That did not go over well with Wintour, so there is some good drama there. Not that there has to be a scandal for two women to not be besties. Just because they're both women, British, and in the same industry doesn't mean they have to love each other. Do you like everyone you work with? Their parallel, simultaneous successes are what really make the story.
Hopefully the show will also focus on some of those. Both Brown and Wintour are publishing geniuses, have been named Commander of the Most Excellent Order of the British Empire (CBE) by the Queen, and well, obviously, have great taste in clothes. There's more to these professional women than their rivalry to fill all six hours.