There's a legitimate faction of people who now think Bran will win Game of Thrones, and here's why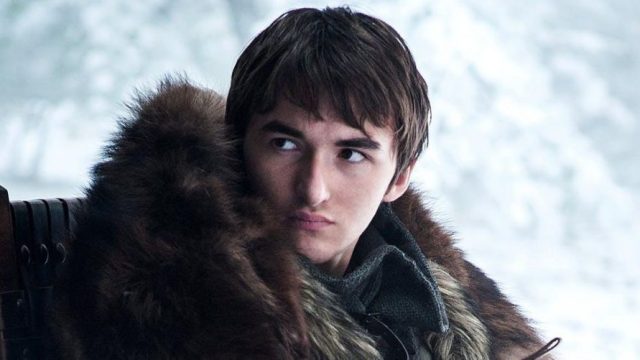 Warning, spoilers for Game of Thrones Season 8 ahead!
Ever since May 12th's bombshell episode, "The Bells," the Game of Thrones fandom has been reeling (and making some pretty scathing memes). Long-held assumptions about character arcs and plot points were shattered, and the winner of the Iron Throne seems harder to predict than ever.
At this point, it seems plausible—even likely—that someone unexpected will take the throne in the show's series finale. And a growing number of people think it could be Bran.
According to Mashable, betting markets (yes, there are legitimate betting markets on Game of Thrones) have turned decidedly pro-Bran in recent days. One bookie based in Northern Ireland (one of the countries where the show is shot) has even suspended betting on Bran because it's exploded in recent weeks. The U.S. betting expert site Odds Shark reflects similar findings.
"Bran Stark is now the -500 favorite (83.33% implied probability) to rule Westeros at the end of #GameofThrones," Odds Shark tweeted Tuesday, May 14th.
A lot of Twitter fans are also casting their bets on Bran, too.
https://twitter.com/udfredirect/status/1127919766105133057
false
Back in Season 7, Isaac Hempstead Wright, the actor who plays Bran, shed a little light on where he thought his character was going.
"It's fun because, Bran, throughout [the series] has been sort of an after thought of a character in many ways, he has never been part of the main action, and he has always just been pursuing his own sort of, you know, obscure storyline miles away up in the North," he told HelloGiggles. "And therefore has never necessarily felt like one of the big players in the game of Thrones. And now it has gone the complete opposite way. He is probably the most valuable asset in the whole of Westeros."
In any case, we'll all get closure in just a few short days. We mean, hopefully. Right?