Bradley Whitford is joining the new "Godzilla" movie (and he should join everything else, too)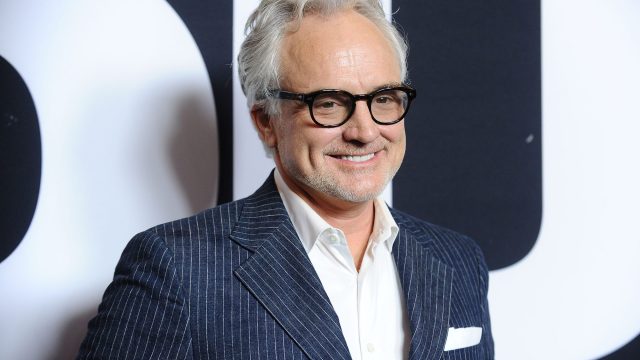 Fresh off of his creepiest role yet (tell me you saw Get Out?!), Bradley Whitford is joining the upcoming Godzilla: King of the Monsters — which is the next in Legendary's series that began with Kong: Skull Island and will ultimately get Godzilla and King Kong together for a film in 2020.
Is it just us or does the upcoming Godzilla: King of the Monsters have possibly the best cast ever? In addition to our current obsession Millie Bobby Brown (aka Eleven from Stranger Things), Vera Farmiga (who you might know from Bates Motel!), Kyle Chandler (Friday Night Lights) has also joined the team…get it?! And now, Bradley Whitford (dreamboat from Josh Lyman from The West Wing and also one of the creepy dudes from Joss Whedon's Cabin in the Woods) has been announced as a member of the cast.
According to IMDB, Bradley will play the character of Dr. Stanton. But Legendary is keeping all of the details on the DL so there's no plot or character info yet. Let's just assume that Bradley will be playing an evil dude — since he's oh so good at it. Godzilla: King of the Monsters will barge into theaters on March 22, 2019, followed by a Godzilla vs. Kong match-up film coming on May 22, 2020!