Yes, Bradley Cooper and Irina Shayk reportedly broke up—but don't drag Lady Gaga into it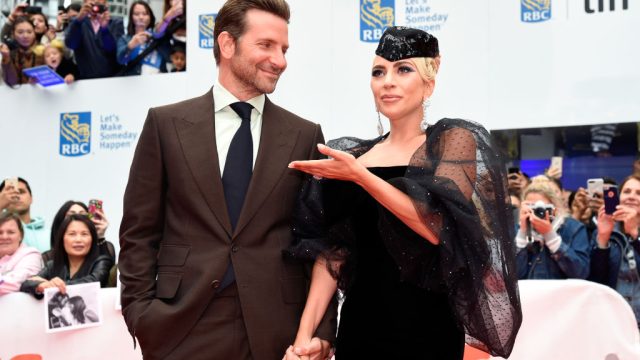 Rumors have been swirling that Bradley Cooper and Irina Shayk were on the brink of splitting. Now, we're sad to report that it seems the rumors are true. Though representatives for the couple haven't confirmed the news, People reports that they split after four years together. Cooper and Shayk got engaged in 2016 before welcoming their first child, a daughter named Lea de Seine, in 2017. The breakup news spread like wildfire—and plenty of people are wrongfully dragging Lady Gaga into it.
Gaga and Cooper wowed audiences with their chemistry last year in A Star Is Born, developing a very close friendship while working on the film. Then, during their steamy 2019 Oscars performance, the duo became the focus of memes and jokes on social media. Many suggested that they were secretly in love, especially since Gaga split with her fiancé Christian Carino just days before the Oscars. But Gaga addressed the romance rumors head-on, reminding us that just like in the movie, the pair was, you know, acting, and that nothing else was going on behind the scenes. But that didn't stop the social media speculation.
And now, with the news that Cooper and Gaga are both reportedly single, people are inferring that Lady Gaga is about to pounce.
Twitter users immediately fired off jokes and memes aplenty.
false
false
While most of these tweets are likely just jokes, it's important to remember that these are real people dealing with real-life stuff.
Aside from the fact that it's low-key sexist to paint Gaga as the catalyst behind a breakup when, by all accounts, she had nothing to do with it, it's also hurtful to all parties involved to speculate on the demise of a relationship. We're wishing the best for Cooper, Shayk, and their daughter.