Oh, so *this* is why Bradley Cooper was playing the guitar onstage during that music festival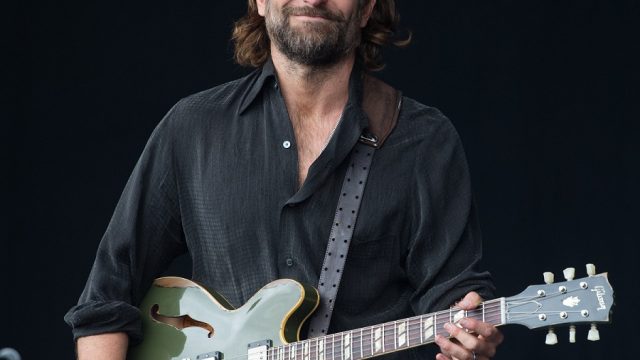 So if you were like us and Googling like crazy to find a brand-new Bradley Cooper EP, we're sorry to tell you that is not a thing. But what is a thing is thatBradley Cooper played guitar at Glastonbury (a giant music festival in the U.K. this past weekend) — and as it turns out, it's for his role in an upcoming film.
The movie? Next year's upcoming remake of A Star Is Born, which sees Cooper and Lady Gaga as the main characters inspired by the 1976 version starring Kris Kristofferson and Barbra Streisand, respectively. (The original 1937 version starred Fredric March and Janet Gaynor, while a 1954 remake featured James Mason and Judy Freaking Garland.)
Taking the Pyramid stage at the annual festival last Friday, the actor was spotted rocking out hard on a guitar before heading back home to L.A. this week.
And judging from photos, it looks like he seriously knows what he's doing.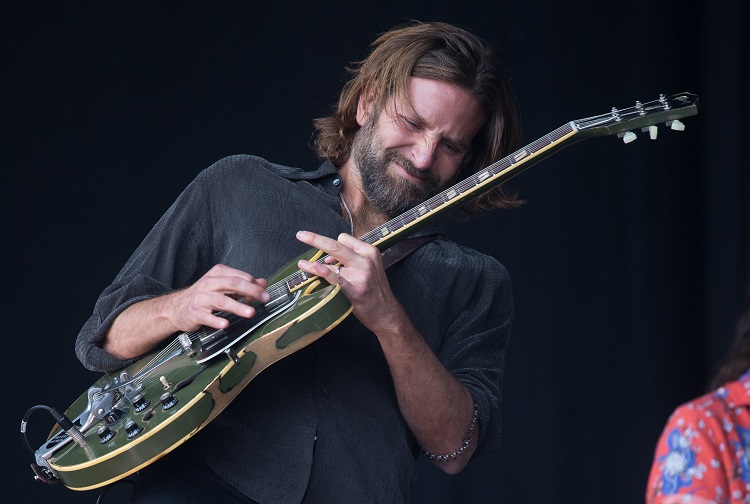 He's even got the head bang down.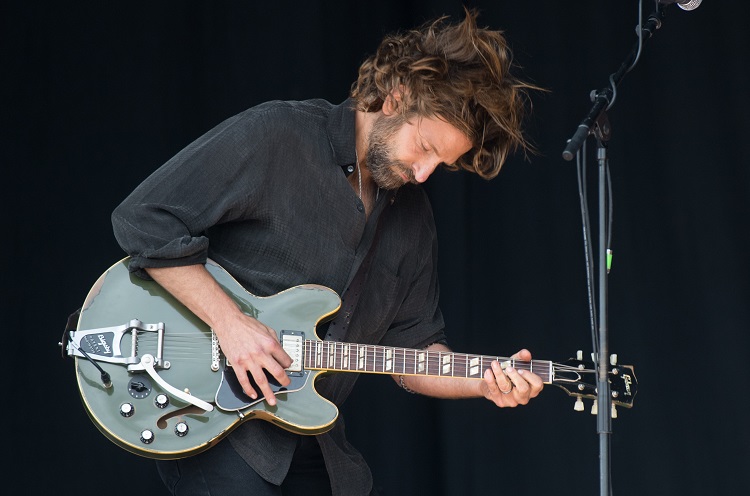 Adjusting the strap on account of rocking too hard, probably.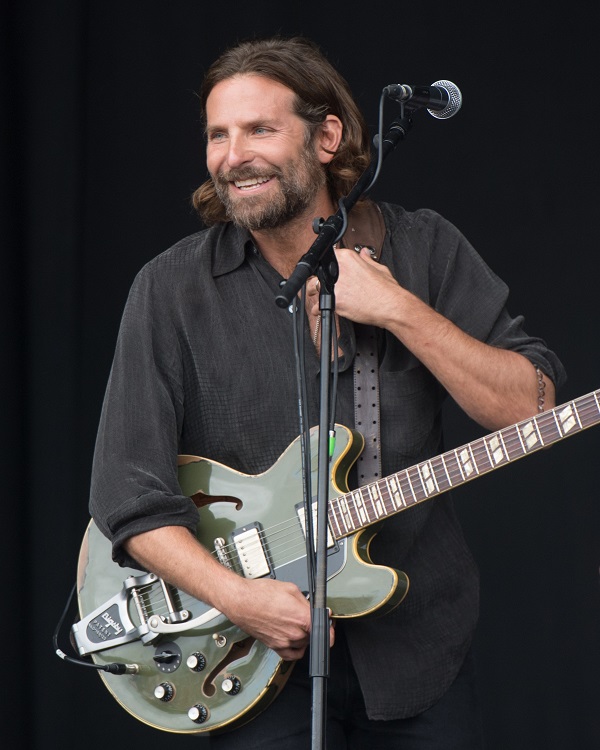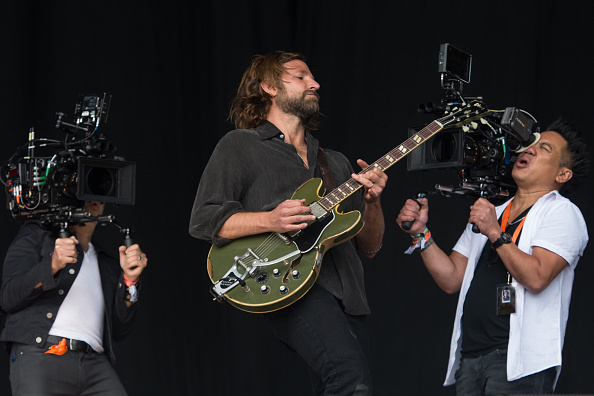 Bonus! Kristofferson himself performed on the same stage right after Cooper finished filming, making us question why whatever we were doing on June 23 was so much more important than being in England for this festival.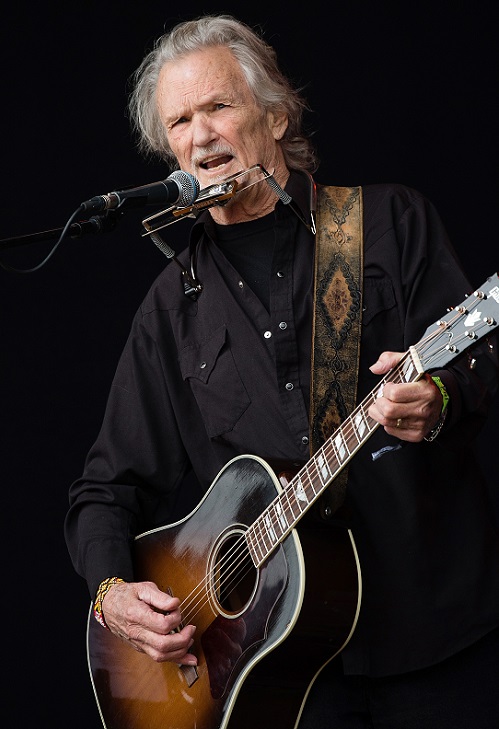 We forgot for a second that Cooper is the guy who voices Rocket Raccoon and then remembered that means maybe he can persuade the Guardians of the Galaxy powers that be to let the characters form a band in the future. Guardians Vol. 3 writers, do you hear us!?
But for now, we'll just wait for A Star Is Born to hit theaters so we can be giddy during the Glastonbury scene and pretend we were there in person.