There's a rumor that Bradley Cooper might be coming to "American Horror Story"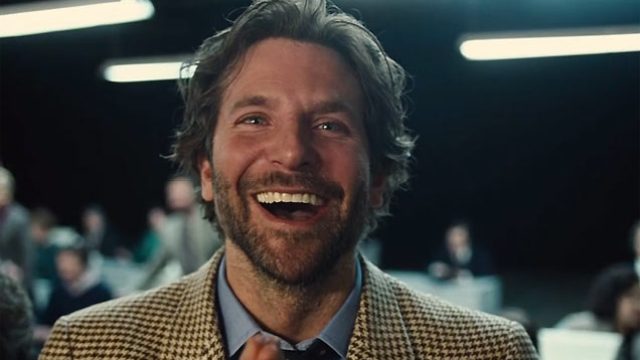 We were blessed by the presence of the one and only Lady Gaga as The Countess on the last season of American Horror Story. Now, the Hollywood rumor mill is murmuring that none other than Bradley Cooper may be joining the illustrious cast. Let us follow the mysterious trail of clues and see if we can Sherlock out a deduction…
According to witnesses, the Guardians of the Galaxy star Cooper and the talented-at-literally-everything Lady Gaga have been dining together on multiple occasions in Santa Monica. Could it be just two friends hanging out or are they discussing the plot season six (which Gaga has committed to returning for)?
According to Movie Pilot, a source at Us Weekly said the two "might be working on a project together." Mysterious. Spooky, even.
Others are speculating that the meeting could indicate that Cooper's erstwhile remake of A Star Is Born is back on. Queen Bey herself was anticipated to join the project, which would be Cooper's first foray into directing, but she backed out in March due to financial disagreements.
While some might crow that, American Horror Story, Ryan Murphy's wildly popular horror anthology, is unlikely to attract a Hollywood A-list celebrity like Cooper, the unusual series seems to have no trouble wooing major talent. Along with her Gaganess, Naomi Campbell was in last season as well, joining the already loaded cast of Kathy Bates, Angela Bassett, Evan Peters and Sarah Paulson.
Cooper's participation looks like it will continue to be a mystery, as the cast and crew have remained tightlipped about the details of the upcoming season. However, Movie Pilot notes that plots may involve anything from ghost ships to orphanages, and will almost certainly involve creepy children.
If The Shining taught us anything, creepy children are not to be messed with. We're excited (and terrified) to see what's coming next, especially if it's Bradley Cooper.