Brad Pitt is all smiles at first red carpet appearance since split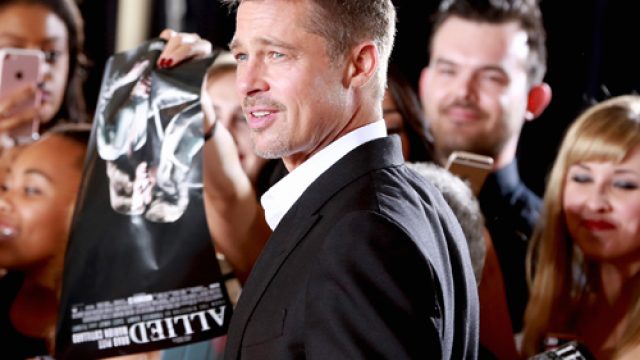 Well, hello handsome! Actor, Brad Pitt made his first red carpet appearance this week since his split from Angelina Jolie and all eyes were on him.
The 52-year-old actor looked as handsome as ever as he stepped out for the Allied red carpet fan event in Los Angeles on Wednesday.
Pitt has stayed pretty hidden since news of his divorce from Jolie surfaced in late September. The seasoned actor has been dealing with violence and drug allegations as well as custody of his six children with Jolie, but for one night, Pitt took a break from all the drama in his personal life to promote his new film, which hits theaters later this month.
The Ocean's Eleven actor posed on the red carpet at the Regency Village Theater in LA, alongside Allied director, Robert Zemeckis and looked as happy as possible, while dealing with so much sadness on the home front. He did however, look as dashing as you'd expect from one of the sexiest men in Hollywood.
Pitt opted for a casual and classic suit for the fan event, which included a Q&A session.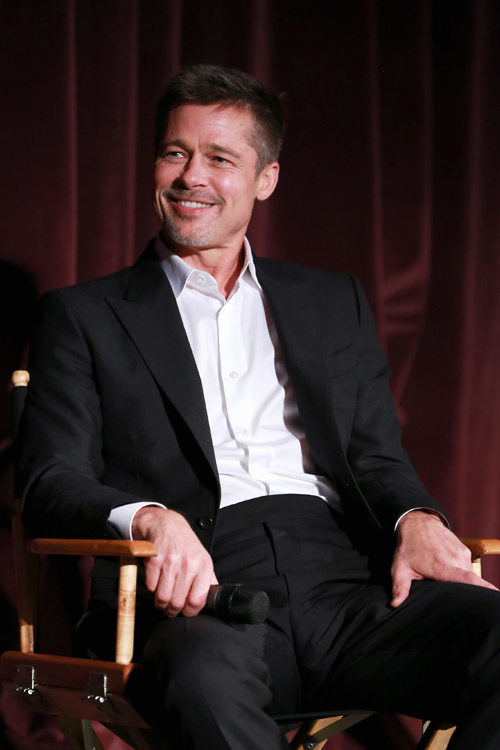 The Oklahoma native stopped to share some love with his fans as he celebrated Allied, which is the story of an intelligence officer named Max Vatan, who he plays.
It is set in 1942 North Africa where Max meets French Resistance fighter, Marianne Beausejour (played by Marion Cotillard). When they reunite in London, their relationship is threatened by the extreme pressures of the war and rumors that one is not who they say they are!
Throughout the night, Pitt hung out with fellow cast-mates, including, Daniel Betts who plays George Kavanugh in the film. The two looked great with their simple, but sophisticated ensembles.
At one point the whole group, including producer Steve Starkey, producer Graham King, Zemeckis, Cotillard, and Pitt arrive stopped to pose for photos and again everyone looked very glamourous.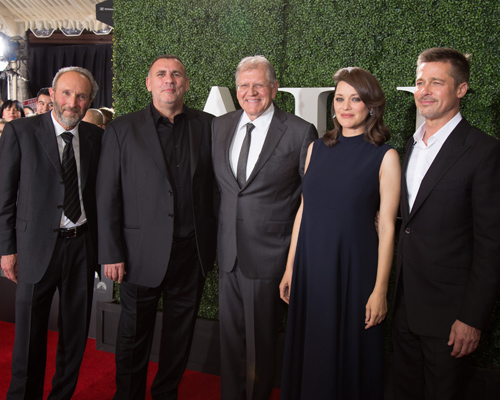 Allied hits theaters on November 22.