Brad Pitt said he would have "shared the raft" with Leonardo DiCaprio in Titanic, and we agree
We get it: The morning after an awards show can be overwhelming, with so many recaps, hot takes, and red-carpet trends to catch up on. In sympathy with your limited time/brain space, here's all you really need to know about the 2020 Golden Globes: Brad Pitt made a Titanic joke in his acceptance speech and it was hilarious. You're welcome.
Last night, January 5th, Pitt won the award for Best Supporting Actor In a Motion Picture for his role as stuntman Cliff Booth in Quentin Tarantino's Once Upon a Time in Hollywood. In his acceptance speech, Pitt took that infamously brief allotted time to laud his co-star, Leonardo DiCaprio, who played leading-man Rick Dalton in the film.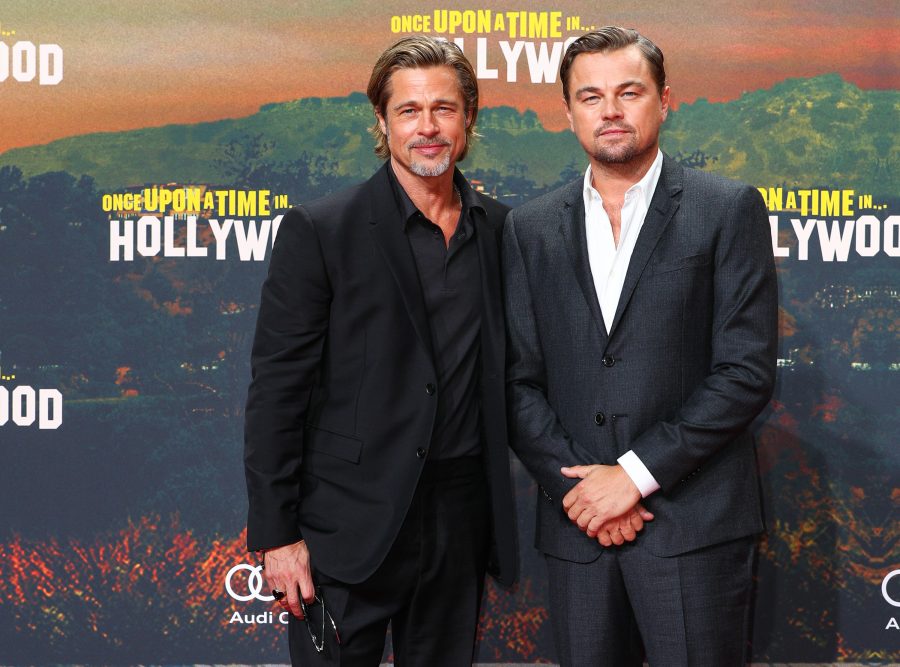 After calling DiCaprio, whom Pitt dubbed "LDC," "my partner in crime," "an all-star," and "a gent," Pitt came out with the Titanic reference to end all Titanic references: "I would've shared the raft."
This is truly a bromance for the ages.
If you've managed not to watch Titanic, or to see any of the one billion memes about this particular scene, the moment Pitt referred to is when DiCaprio's Jack (spoiler alert!) dies in the freezing water while Kate Winslet's Rose floats on a makeshift raft above him.
Since the film's release in 1997, fans have been insisting that Rose totally could've made room for Jack on that raft. Back in July, Pitt shared his two cents on the argument, pestering DiCaprio for an answer about whether he, as Jack, could have "squeezed" onto the raft—which looks to be a doorframe from the ship.
If you're keeping score, this was Pitt's seventh Golden Globes nomination and his second win after snagging an award in the same category for 1996's Twelve Monkeys. Leonardo DiCaprio (or LDC, as we're now calling him) was nominated for Best Actor in a Musical or Comedy but lost out to Taron Egerton for his performance as Elton John in Rocketman.
Once Upon a Time in Hollywood swept up four awards and five nominations at this year's Golden Globes ceremony.
Even though Pitt's speech may have been the most delightful, in our opinion, we also have to give props to Kate McKinnon and her heartfelt speech about LGBTQ representation, as well as Michelle Williams' mic-drop moment.
But, uh, Leo…we would have shared the raft, too.