This is the bra Pink wore during her stripped-down Grammys performance
Last night's Grammys performances were nothing short of amazing. There was Kendrick Lamar's political performance that opened the show and Kesha's emotional performance of "Praying." But we were also talking about Pink's stripped-down rendition of her song "Wild Hearts Can't Be Broken."
It wasn't just the lyrics or that Pink was joined on stage by a sign-language interpreter, but it was also what the singer chose to wear on stage. Or rather, what she didn't wear.
Before the show began, Pink walked the red carpet with her daughter, Willow, in a multi-colored, feathered strapless dress by Armani Privé. But she made a total change of pace once the show started and she stepped on the stage. Her performance was high on vocal range and emotion, buy sartorially toned down thanks to her wardrobe choice. Pink opted for an outfit that we've all probably worn at least once this past weekend: jeans and a T-shirt. Oh, and she didn't even have on shoes. This was not her typical gravity-defying, high-energy aerial performance!
Vocals were the star of the show.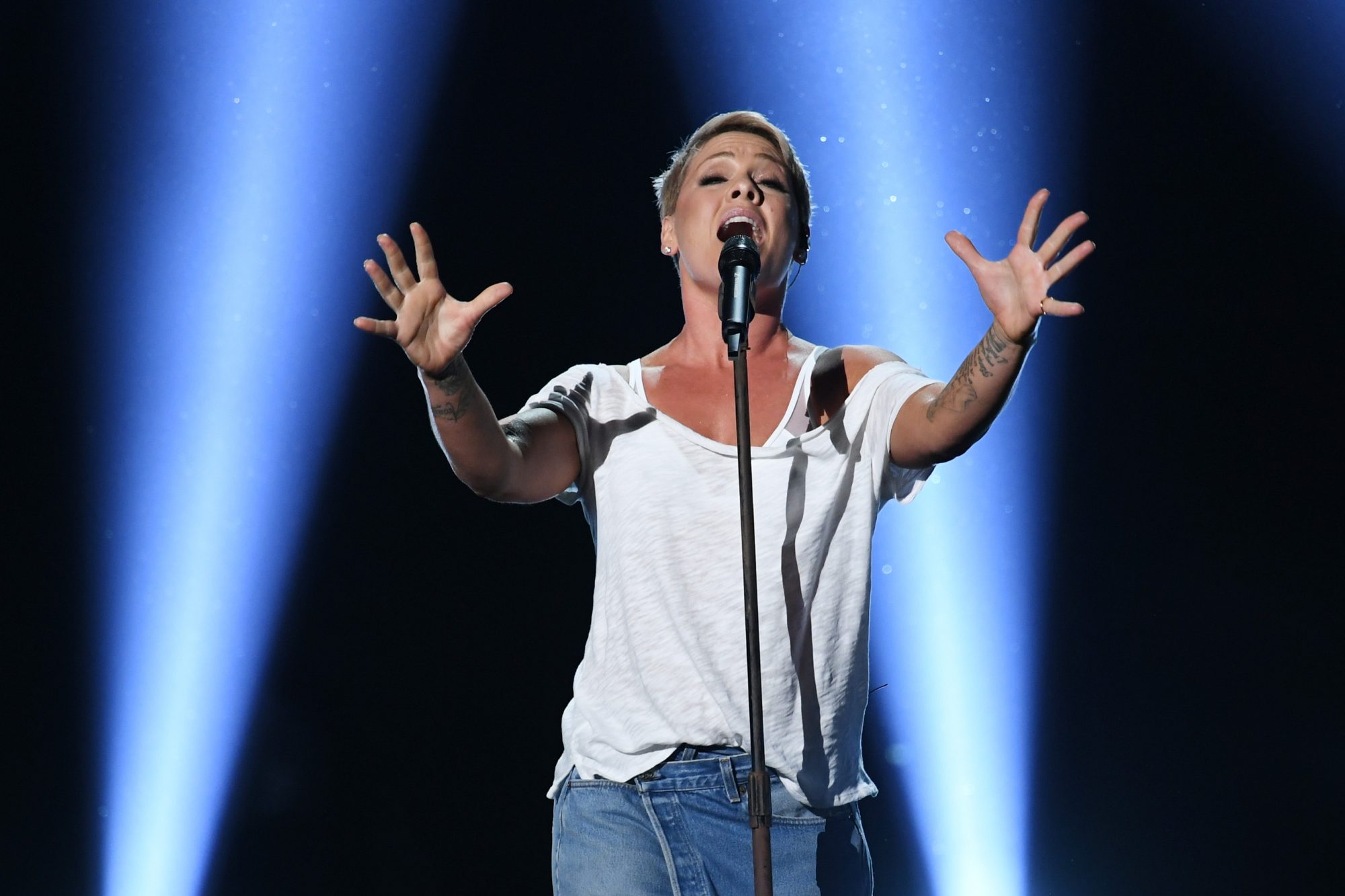 While the T-shirt and baggy jeans are items we all probably have in our closet, it was also the star's bra that took center stage. The sheer material and off-the-shoulder nature of the top gave us a full view of her lingerie. But in a classy, I-meant-for-you-to-see-my-bra type of way.
She wore a Wacoal racerback underwire bra. The mesh details at the straps are just perfection.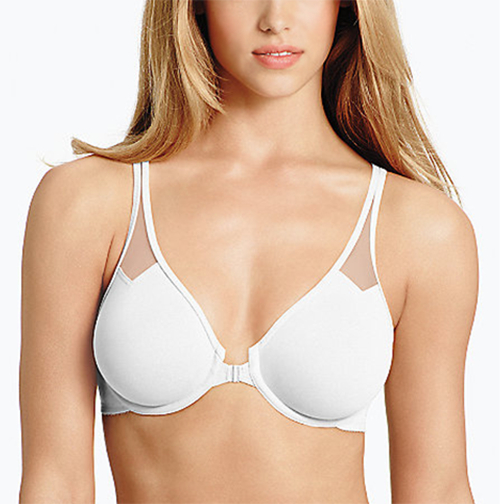 At $46, the bra also comes in black and toast and fits up to a DD cup. It's described as having a racerback that "makes this bra work beautifully under shoulder-baring fashions."
See, this is a bra that's meant to be seen.