This genius bra liner will save you from boob sweat this summer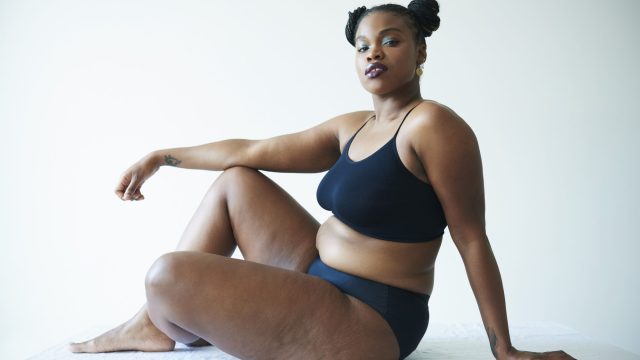 As much as we love the summer weather, we think we can all agree there's nothing more uncomfortable than feeling sweaty, gross, and bothered. As temperatures rise, so does the chance of sweating from every possible part of our bodies, including our breasts. However, thanks to post-pregnancy shapewear brand Belly Bandit, we might not have to worry about boob sweat anymore.
Belly Bandit developed a product called the Don't Sweat It bra liner that's here to save you from sweaty boobs.
The bra liner, which is designed to be worn with your everyday bra, promises it will "minimize the effects of unsightly and uncomfortable under-boob perspiration."
"Our soft, viscose from bamboo material gently absorbs moisture while moving with your body. Any size, any age or any activity—these sweat soakers are the perfect way to stay dry and comfortable around the clock," the Don't Sweat It bra liner product description reads. "Simply slide our discreet liner beneath the bottom of your bra and say goodbye to wet clothes and irritated skin."
The bra liner, which retails for $19.95, is made from a blend of breathable bamboo outer fabric and cotton inner padding. It comes in three colors: black, nude, and pink. It's easy to wash and doesn't require any hooks or tape to keep it in place. It also prevents chafing and is said to move with your body for maximum comfort. All you need to do is slip it under your bra and the liner absorbs all the sweat. Oh, and you can easily buy it on Amazon.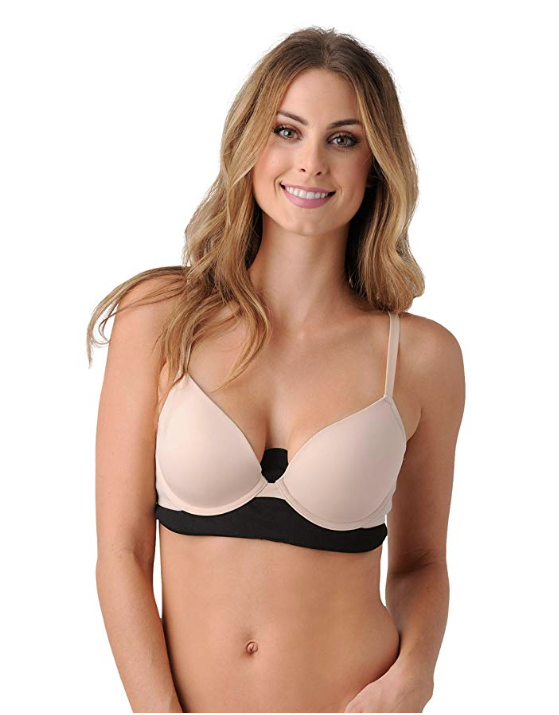 According to customer feedback, the bra liner actually works.
Not only does it have an overwhelming amount of positive reviews, but women are praising the product for helping them overcome this common summer beauty problem.
"This thing made me believe in miracles," one five-star review reads on Amazon. "I wear a 38G, and boob sweat is a problem especially at work or hiking. This keeps me dry and works amazingly well. I will never go without one again. It's also super soft. I don't have any complaints at all. It is utter perfection."
Yep, we're sold. Is the Don't Sweat It bra liner the secret to staying dry this summer? It might just be.