Happy TGIF, you need to see this epic "Boy Meets World" cast reunion photo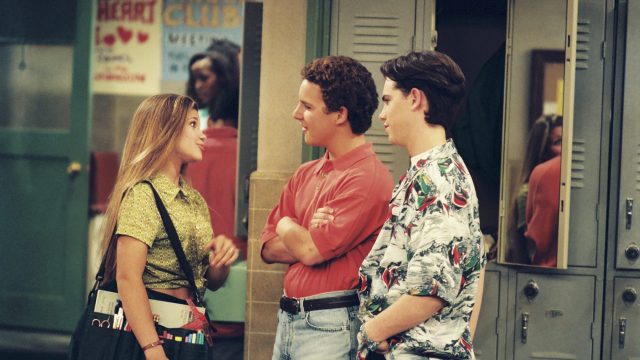 Friday nights between 1993 and 2000 were spent doing one thing, and one thing alone: Hanging out with Cory, Shawn, Topanga, and Eric. Oh and Mr. Feeny, too.
Though we had to say goodbye to the Boy Meets World crew 16 years ago (HOW OLD DO YOU FEEL?) they're miraculously all still together, and the best of friends. We just had to make the switch from Boy Meets World to Girl Meets World, Disney Channel's continuation of the Matthews Family, one that we've grown to know and love so much over the years.
Ahead of Girl Meets World's season finale (and ahhh, maybe series finale??) the whole cast of the OG Meets World gathered together for one pretty epic picture with the brand new cast.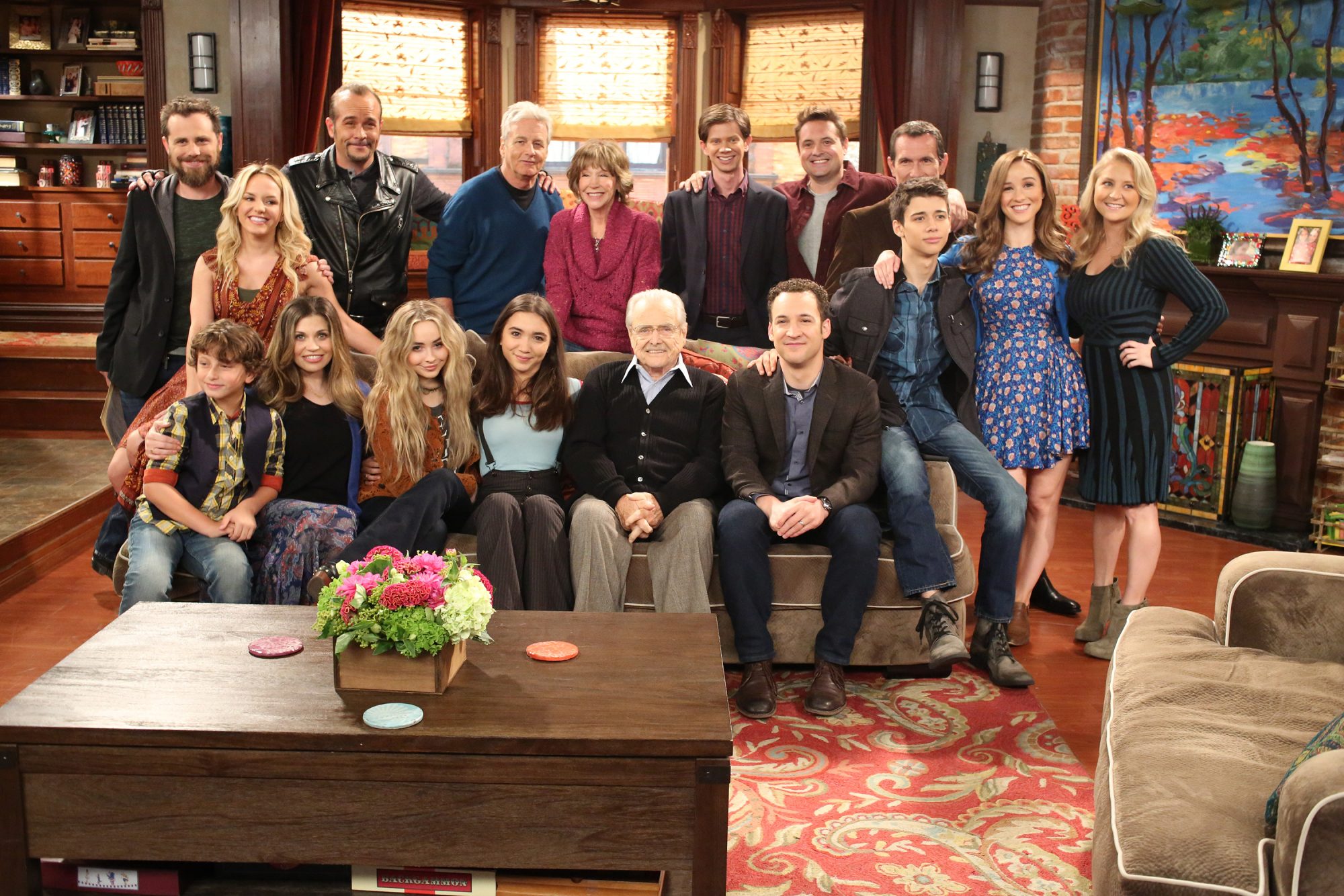 Everyone is here — except Angela, and we miss you so much Angela!
Check out how Corey (Ben Savage) and Mr. Feeny (William Daniels) are still the best of friends all these years later. Same goes for Shawn (Rider Strong) and his go-to mentor, Mr. Turner (Anthony Quinn). Even Minkus (Lee Norris). Both Morgans (Lily Nicksay and Lindsay Ridgeway) are even here, which probably means Girl Meets World has entered into some pretty trippy territory.
Supposedly, the whole original cast is back to help Corey and Topanga's daughter, Riley (Rowan Blanchard) make an important decision.
The season (series???) finale just shot the other day, and will air later this year. This is a TGIF reunion you don't want to miss.