A bottled water brand is getting recalled due to dangerous mold, and here's what you need to know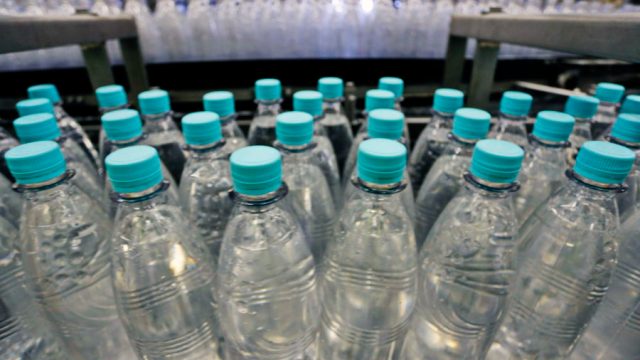 On Monday evening, November 4th, the U.S. Food & Drug Administration (FDA) released a consumer alert regarding Comforts FOR BABY's Purified Water with Fluoride Added. The bottled water brand is being recalled due to mold, and here's what you need to know to keep your family safe.
According to thethe FDA website, the administration is recalling Comforts FOR BABY Purified Water with Fluoride Added with sell-by dates of April 26th, 2018 to October 10th, 2018. Supermarket giant Kroger tested the water after receiving customer complaints.
Molds in general can also cause asthma attacks, and the FDA noted that infants with HIV or other medical conditions "that cause immune compromise" may also be affected by the mold. The mold is not necessarily detectable with the naked eye, so it's important for families to comply with the recall even if they're unsure whether their water is contaminated.
The FDA reports that the affected Comforts FOR BABY water is sold exclusively at Kroger stores and its affiliates including Food 4 Less, Jay C, Jay C Food Plus, Owen's, Payless Super Market, and Ruler stores in Alabama, Arkansas, Georgia, Illinois, Indiana, Kentucky, Mississippi, Missouri, North Carolina, Ohio, South Carolina, Tennessee, Virginia, and West Virginia.
The affected gallon jugs of water are labelled with UPC Code 0 41260 37597 2 and plant code 51-4140. The water will also display a "DISTRIBUTED BY THE KROGER CO., CINCINNATI, OHIO 45202" label somewhere on the jug.
If you own Fluoride Added water from Comforts FOR BABY with a sell-by date that falls between April 26th, 2018 and October 10th, 2018, it's recommended you return it to the store where you bought it for a full refund.
The Kroger Company and its affiliate stores are in the process of removing the brand's recalled product from shelves.