This botanical skin care line makes me feel — and look — like I live in Hawaii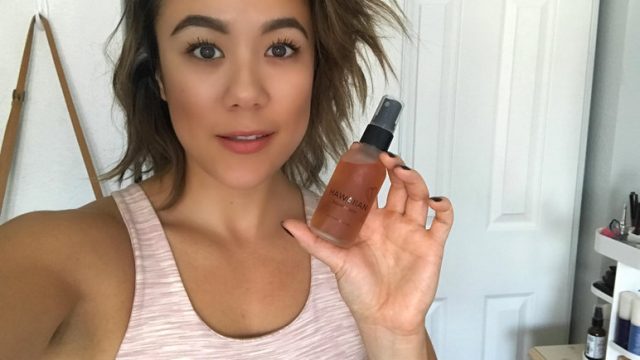 I'm pretty low maintenance when it comes to skin care and makeup. If it takes more than five to 10 minutes to complete, I'm not interested. But I've learned the hard way over the years that my skin requires some TLC if it has any hope of surviving the summer heat (things turn from dewy to sweaty very quickly). So I started looking around for some brands that could lend a helping hand.
I recently cleared out my entire skin care cabinet and replaced everything with all-natural, vegan, cruelty-free products, so I've been on the hunt for brands that fit the bill. That's when I met Honua Skincare, founded by an esthetician from Honolulu who uses Hawaiian botanicals as inspiration for her animal-friendly products.
I instantly fell in love with the Honua Ritual, which contains 4 dreamy products made for daily use.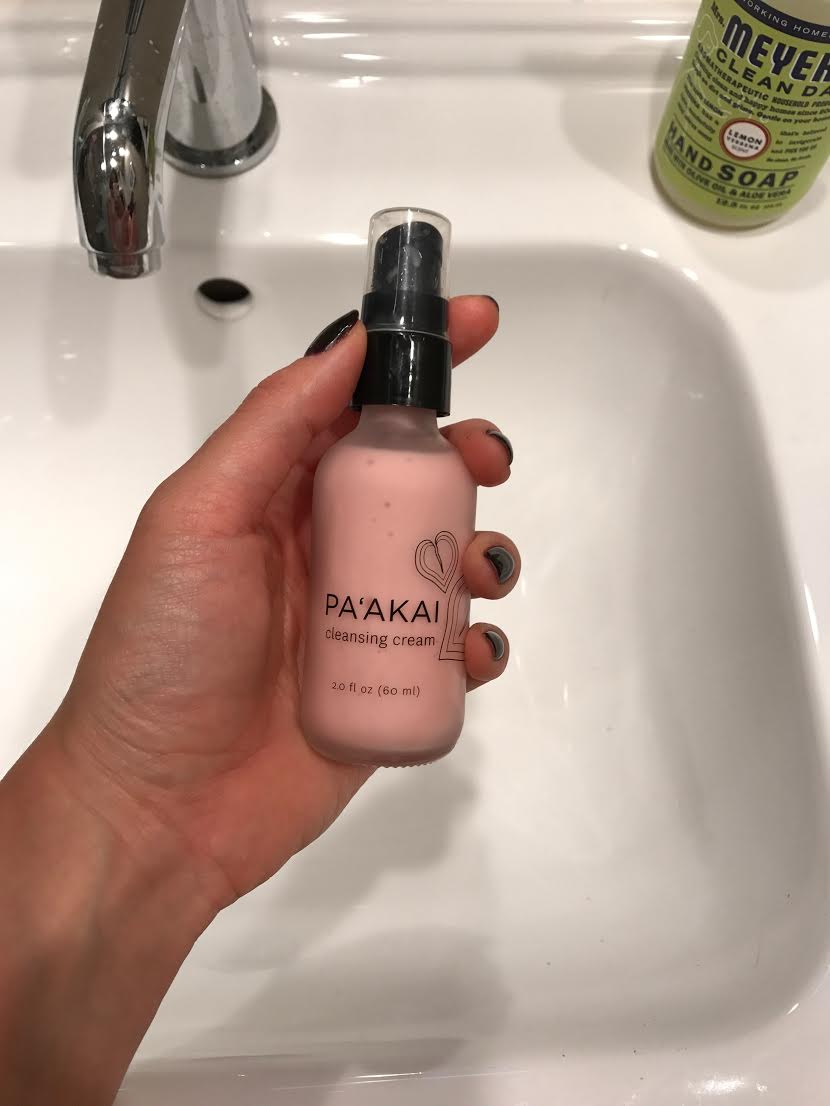 The first is the Pa'akai Cleansing Cream ($24), which is a gentle way to wash off everything at the end of a long day. My skin is both oily and sensitive, so every time I try a new product, I get nervous that my face will turn into a reddened, greasy mess. This delightfully pink cleanser did nothing but soothe my cheeks, though, while also leaving me feeling squeaky clean.
Next up is the Hawaiian Beauty Water ($24), which I'm pretty sure is exactly what Jennifer Lopez bathes in when she wants to don an extra layer of fabulous. It's an exfoliating toner that is absolutely necessary in order to achieve that dewy look we're all chasing after this summer. Besides, it's cool and refreshing, like you've just taken a mini-trip to the spa.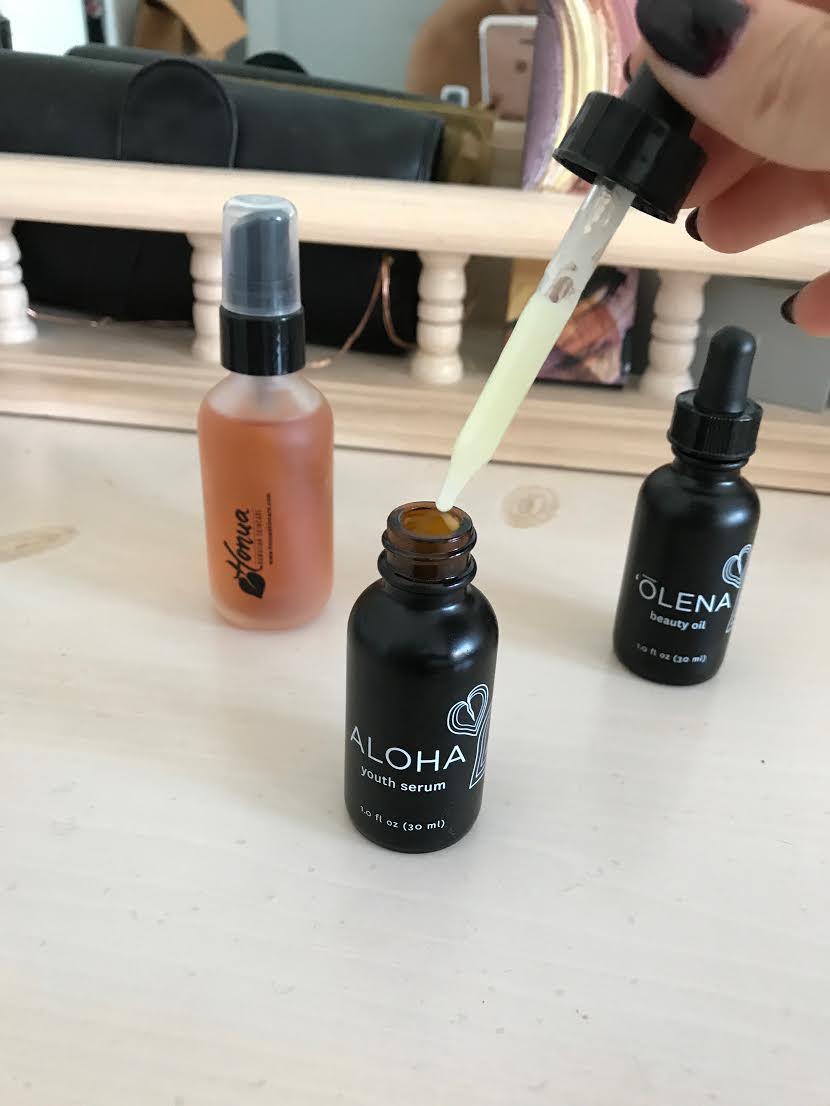 I'm usually the type of person who thinks serums are overrated, but Honua's Aloha Youth Serum ($58) is like caviar on my skin. It goes on smoothly and melts into my face, leaving me feeling the perfect amount of moisture. At this point, my dewy look is really starting to come together.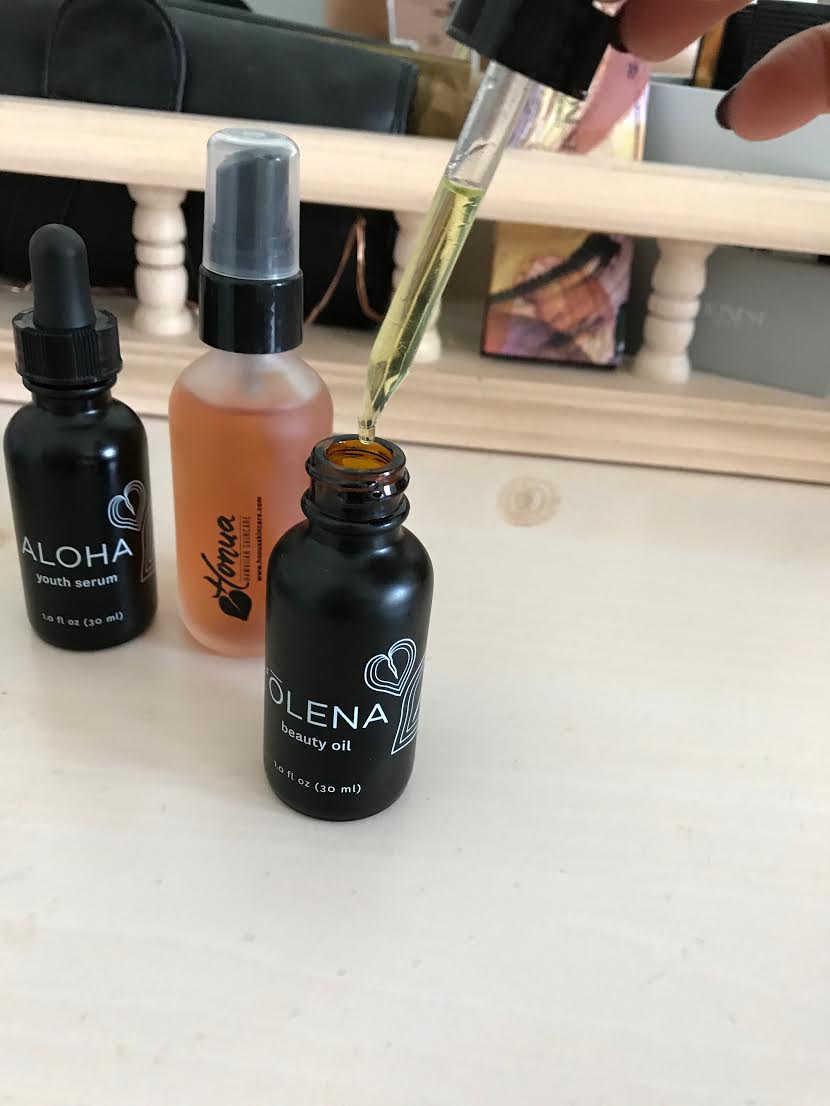 Finally, there's 'Ōlena Beauty Oil ($48), which is the final touch in achieving the signature Hawaiian glow that Honua promises.'Ōlena is a Hawaiian turmeric, and the other natural ingredients include an antioxidant called Noni, "super" oils Kukui and Kamani that hydrate and promote the production of collagen, and cacao, another antioxidant that lends a golden tint (and sort of makes it smell like dark chocolate).
As long-winded as that explanation may seem, these four products take less than five minutes to apply. The best part is, though, I rarely feel like I have to put on any additional lotion after the 'Ōlena Beauty Oil. My face is fully moisturized and perfectly dewy, so why fix something that isn't broken?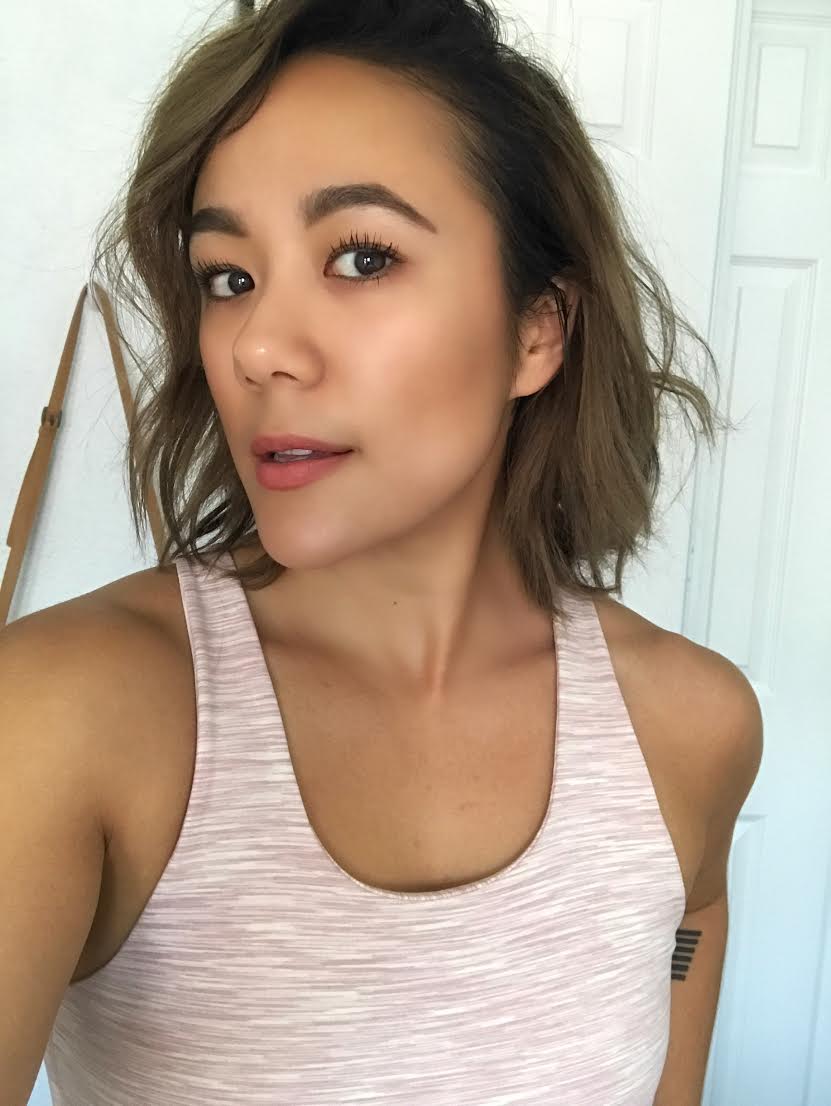 In this picture, I have zero foundation on. After the 'Ōlena Beauty Oil, I penciled in my eyebrows and applied minimal bronzer, mascara, and a few swipes of tinted chapstick. That's it. Scout's honor.
It's so low maintenance I almost feel like it's too good to be true. But it isn't, because I've been using this skin care routine for the last two weeks, and it just keeps getting better and better. My skin looks nourished, like I was born and raised on the shores of Hawaii — and who doesn't want to feel Hawaiian when summer rolls around?
An acquaintance commented on my skin yesterday, asking me how I "got that glow." I told her I was from Hawaii and it was all genetic. Without skipping a beat, she nodded and said, "Yeah, I can totally see that."
I told her I was totally kidding and I passed along the Honua gospel.
Without a doubt, I'll be using this skin care line for as long as I get mistaken as a Hawaiian princess.