To answer your burning question, here's where you can stream the Oscar-nominated "Boss Baby"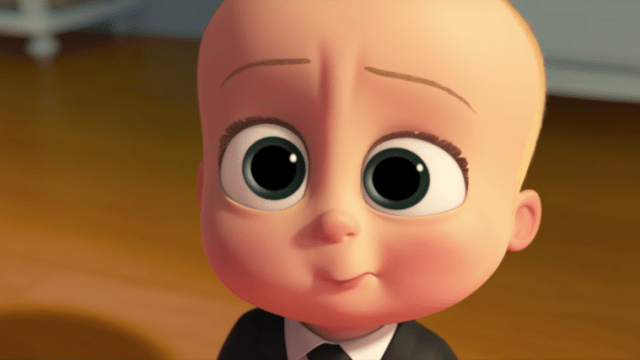 The Academy Awards are fast-approaching, y'all. And as the biggest hits all prepare to duke it out for the title of Best Picture on March 4th, there are actually a few nominees that are already available for you to stream anytime. So, where can you stream the Oscar-nominated Boss Baby? (We know you're wondering, and we're *here* to answer your most burning question.) The movie is available on Netflix, for starters, so there's really no excuse if you haven't seen the film. After all, it's actually totally great, and not just for kids.
In addition to Netflix, The Boss Baby is also available to stream on YouTube, Google Play, Vudu, Amazon, and iTunes. Of course, you'll have to pay to rent or own the movie on the other streaming services, while it's already available on Netflix if you (or your ex, or your mom, or your best friend's cousin's dad) pay the monthly service fee. So buckle up, y'all, because The Boss Baby is here and it's making a splash.
Considering that it's up against Disney/Pixar's Coco, The Boss Babyisn't exactly the favored choice to win Best Animated Feature at the Oscars this year.
Nevertheless, there are definitely reasons that it was nominated, and it isn't just because Alec Baldwin plays a talking baby. Although, to be fair, Baldwin voicing a talking baby wearing a suit and tie is a pretty good reason to watch anything, The Boss Baby included.
https://www.youtube.com/watch?v=Ud8j5GaqH3c?feature=oembed
But there's more to the movie than just potty humor and an interesting take on the whole stork thing. More than anything, The Boss Baby is about two brothers learning to work together and love each other despite their differences, which is pretty damn cute. So, The Boss Baby is ready for you to check outas soon as possible before the Oscars on March 4th. The question is, are you ready for The Boss Baby?