A coloring book featuring all our favorite boss babes? Yes, please.
Just when you thought you had seen all the majesty Etsy has to offer, here comes Boss Babes: A Coloring Book for Grown-ups by St. Louis based illustrator and popular blogger Michelle Volansky. Her shop, Creature Type, gave birth to this 40-page activity book filled with incredible ladies that you'd definitely want in your hypothetical girl gang — ladies from Tina Fey to J.K. Rowling to Malala Yousafzai. #Squadgoals much?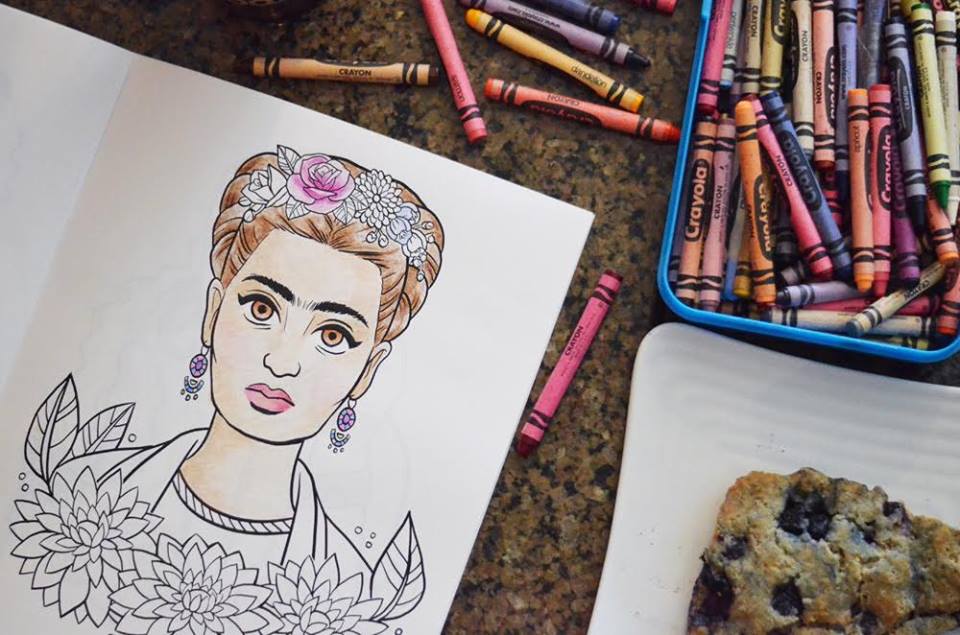 And not to worry, if you happen to get hand cramps from coloring Ruth Bader Ginsberg's lace color the perfect shade of ivory or getting Beyoncé's hair looking super fierce, you can partake in the ridiculous activities included alongside the spot-on illustrations. Who among us hasn't wanted to design nail art for Flo-Jo or create an avant garde outfit for Björk?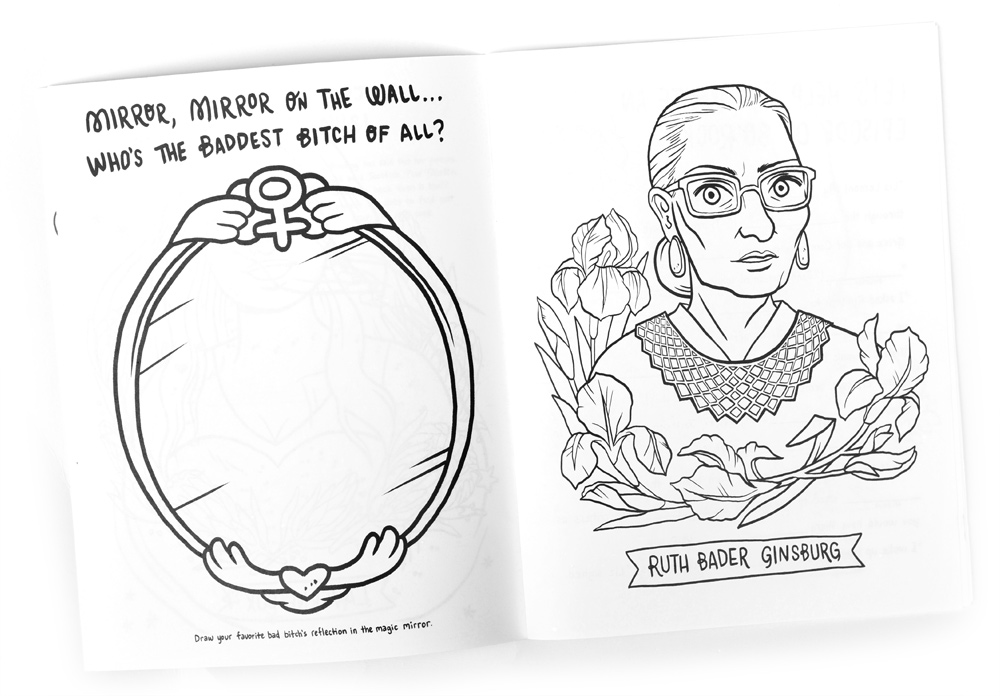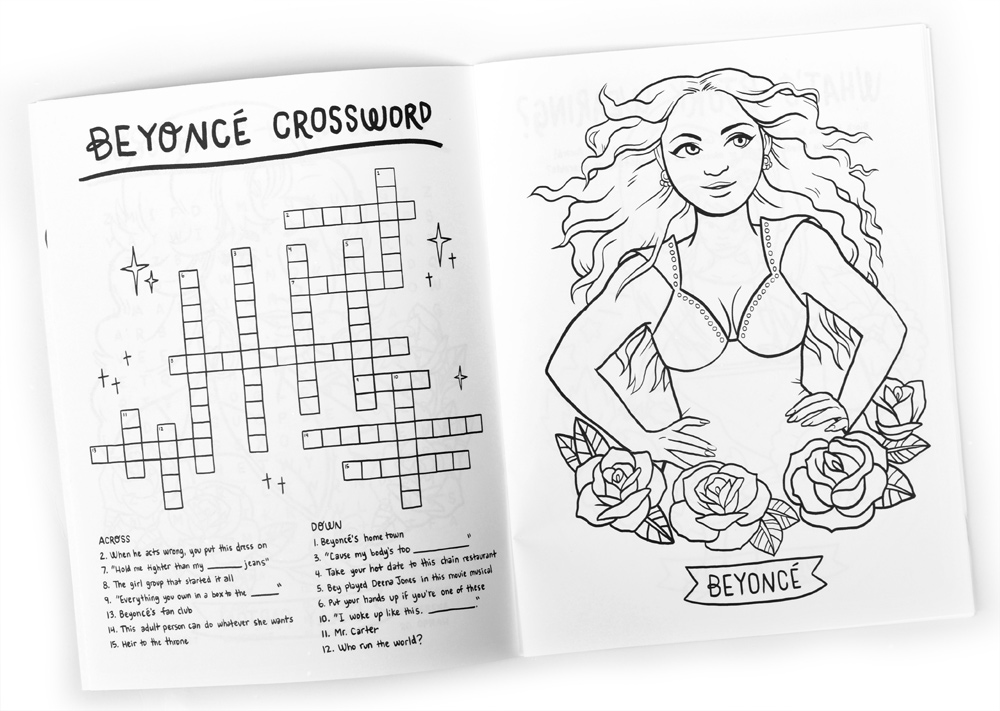 The book  runs $15 and is the perfect way to blend a little crayon meditation with a message of female empowerment. Happy coloring gals!
You can buy the coloring book here.
All images courtesy of Michelle Volansky.