15 Gifts That Boost Happiness As We Enter 2023
Manifest your way to happiness with these positive intention-filled gifts.
The product recommendations in this post are recommendations by the writer and/or expert(s) interviewed and do not contain affiliate links. Meaning: If you use these links to buy something, we will not earn a commission.
We've all got one — that woo-woo pal (or maybe it's you!) who reminds your friend group every month to charge their crystals and set their intentions under the full moon or to "speak what you want into the universe" to make your dreams come true.
To some, these practices may seem silly, but those who do them are often happier and feel more on track with their goals and see this as taking care of their wellbeing.
The Global Wellness Institute recently released a study that said, "For every $844 increase in annual wellness spending per person, the average happiness levels increase by nearly 7%." That's not something to ignore, especially when there are so many fun and uplifting ways to bring that happiness into our lives.
If you know exactly which friend we're referring to then we've got the perfect list of gifts to manifest and boost happiness as we enter 2023.
RELATED: 40 Questions to Ask Your BFF to Find Out How Well You Know Each Other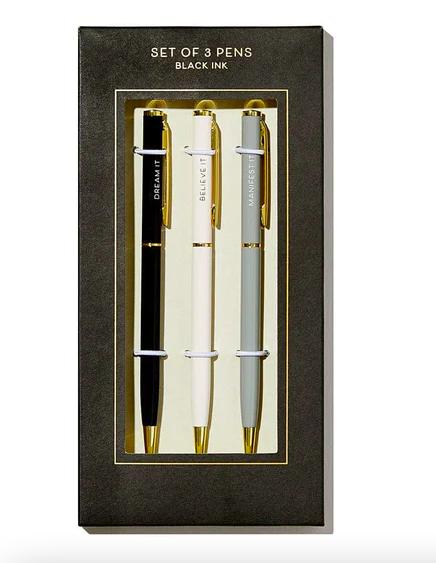 Whether you're journaling, writing down your daily affirmations, or simply taking notes throughout your work day, these beautiful ballpoint pens will remind you to "dream it," "believe it," and "manifest it."
This three-pack of pens is made with brass hardware, and the pens have a retractable ballpoint tip and clip. And they're slim enough to tuck in your purse or pocket, making them perfect for everyday use.
Price: $15 at berootedco.com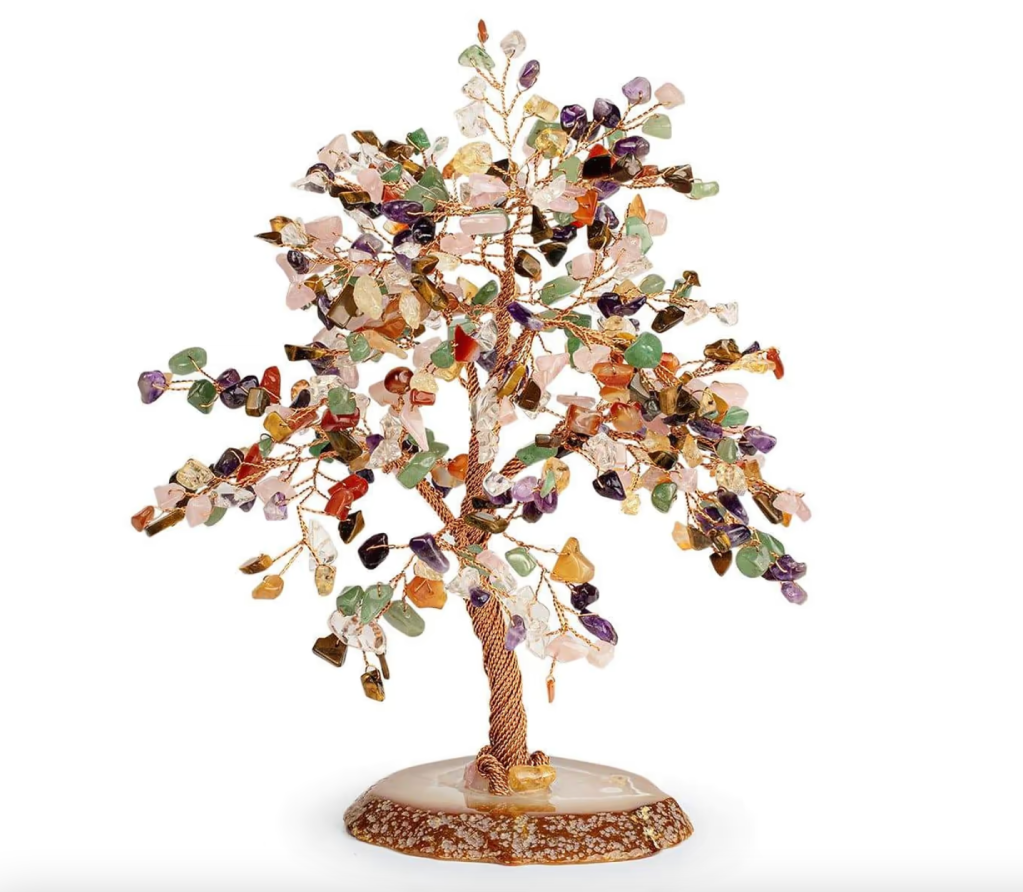 Available in three sizes, the multiple branches of this Invigorated Spirit Multi-Stone Feng Shui Tree feature colorful healing gemstones that represent a variety of meanings from happiness and positive energy to abundance, prosperity and luck.
Each stone is meant to bring spiritual cleansing, routine refreshing, and positive vibrations to all spiritual gurus and new year goal-setters.
Price: $109 at karmaandluck.com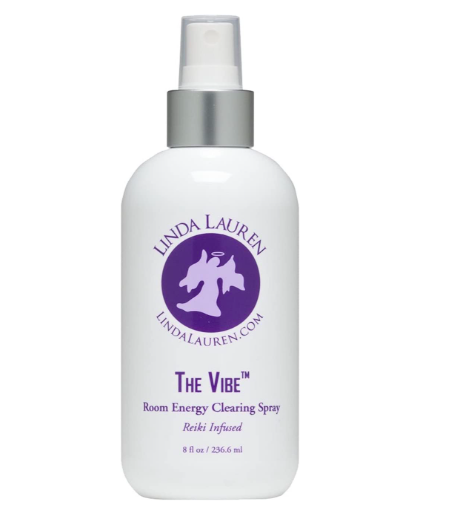 Know someone who is constantly saging their home to keep the energy clean and calming? Are they also constantly on the go? If so, The Vibe Spray is just the gift for them.
Similar to burning sage bundles, The Vibe Spray clears negative energy in the room with one quick spray — but the best part is it's available in a travel-friendly 2oz bottle making it great for clearing any negative energy in your hotel, car, office, etc. Each spray creates a relaxing aroma that can help decrease feelings of stress and negativity while replacing it with a positive vibration.
Price: $10 at amazon.com
4
Positive Intent Beauty Body Scrub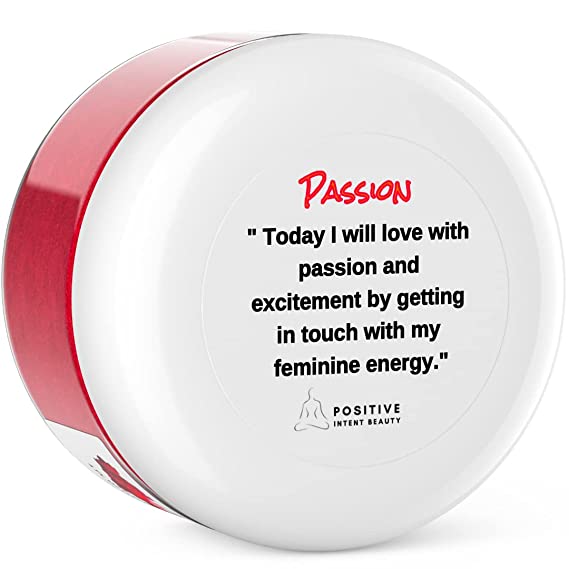 What's better than an exfoliating body scrub made with botanical extracts that will relax your body and invigorate your bath time ritual? Obviously, the answer is one that is also infused with positive and uplifting affirmations.
Made to inspire you to stay positive, you're encouraged to recite the included affirmation while using the product that will both brighten your skin and your mood while helping you get in line with your feminine energy. Plus, this small business also makes bath salts, lotions, soaps, and donates 10 percent of all profits to Mental Health America — and we love that.
Price: $15 at amazon.com
5
Gratitude Wall Calendar
This 2023 calendar features colorful spreads for each month with an inspiring quote, a prompt to think about, and space to jot down three things you are grateful for.
Meant to challenge you to explore a regular gratitude practice, it can deepen your relationships and open doors to new understandings while also keeping you on track with your schedule.
Price: $26 at etsy.com
6
The Nine Gifts: First Aid for Mind, Body and Spirit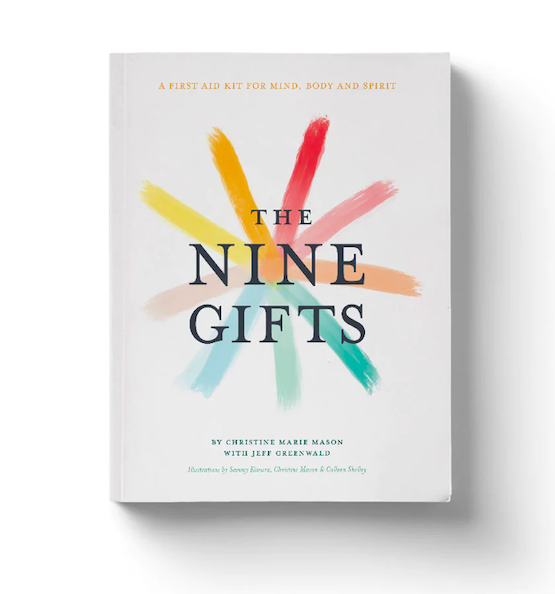 This book by Christine Marie Mason is a field guide for flourishing and living your best life. It's filled with strategies for tapping into the natural upliftments built into our human biology. It teaches you that you already have everything you need to live lives of harmony, happiness, and joy.
This book is an inner 'first aid kit' of simple and instantaneous ways you can shift and lift your state of being. Filled with wisdom and easy exercises, it's great for keeping on your nightstand, desk, or coffee table so you can grab it anytime you need a bit of inspiration.
Price: $28 at rosewoman.com
7
Manifest that Sh*t Aura Spray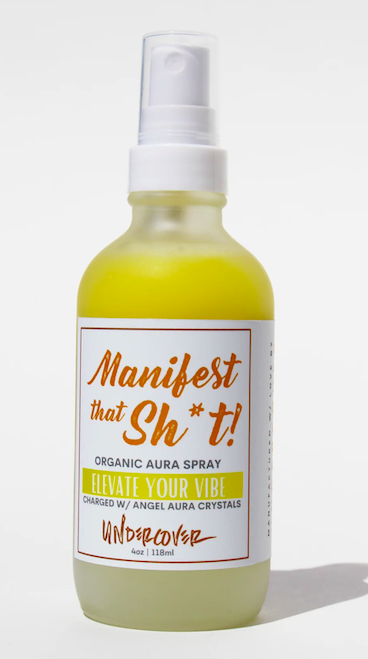 An uplifting blend of organic orange, peppermint, and bergamot essential oils, this spray is a powerful way to level up your manifesting practices and to raise your vibration to a higher space.
The Aura spray is charged with amethyst crystals to help you connect with higher energies and tap into your manifestation powers. Shake the bottle and spray it around your body and your space while taking deep breaths and imagining the life you want to live and the dreams you want to make a reality.
Price: $26 at undercoverdreams.com
8
MantraBand Mandala Pendants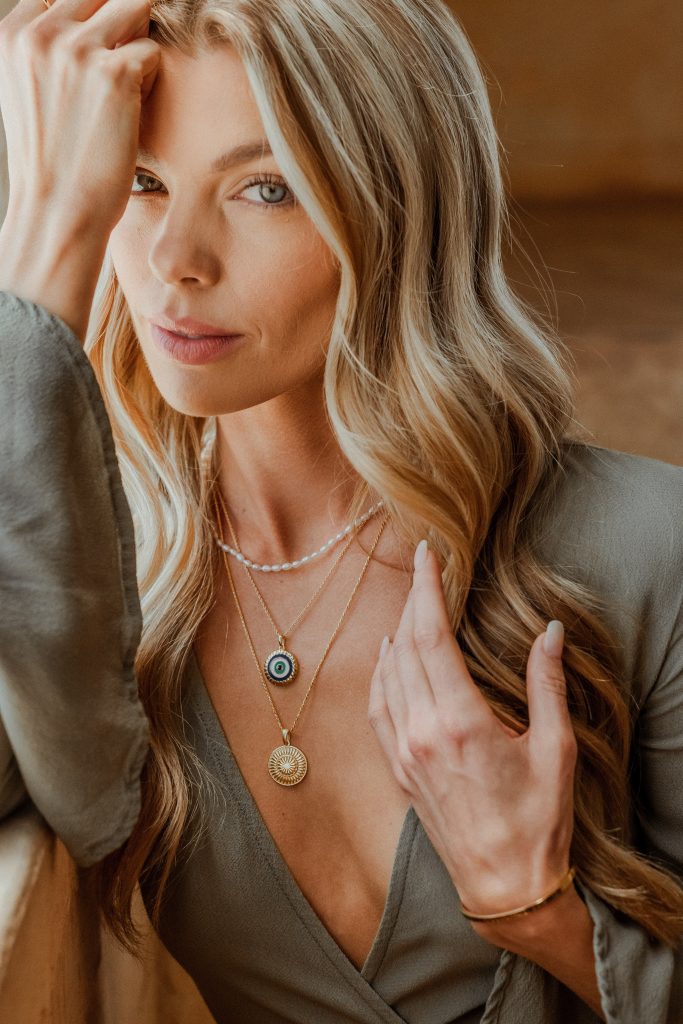 Known for their statement bracelets with 150+ reminders of happiness and affirmations, MantraBand just released Mandala pendants in honor of their 10th anniversary.
These hand-drawn pendants are perfect for layering and are inscribed with one of six affirmations including "I am Brave", "I am Worthy", "I am Enough", "I am Grateful", "I am Supported and Protected", and "I Choose Joy."
Price: $125 at mantraband.com
9
Spongellé Spiritual Detox Body Wash Infused Buffers
Wash away negativity and focus your intentions with ashwagandha root extract and the power of chakra stones while meditating and re-affirming your new found energy.
These body wash-infused buffers have enough body wash and magic to last 22+ washes. Each one includes a chakra stone for meditation and cleansing so you can buff, detox, and renew all at the same time. There are seven body buffers, one for each chakra, in this collection.
Price: $28 at spongelle.com
10
Road Opener Ritual Kit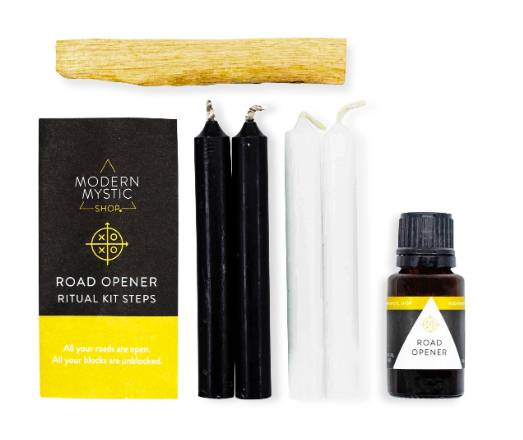 A ritual that's designed to remove all the blocks you may feel surrounding a specific issue and help to bring in what you would like to attract with a new, open road ahead — making it a perfect way to start a new year.
In the kit you'll find a ritual oil, two black candles, two white candles, a small piece of paper, ritual instructions and sigil, and a palo santo stick. Follow the kit's instructions to move the energies in your life to help you align with what is most true to you.
Price: $29 at modernmysticshop.com
11
Slumberkins Honey Bear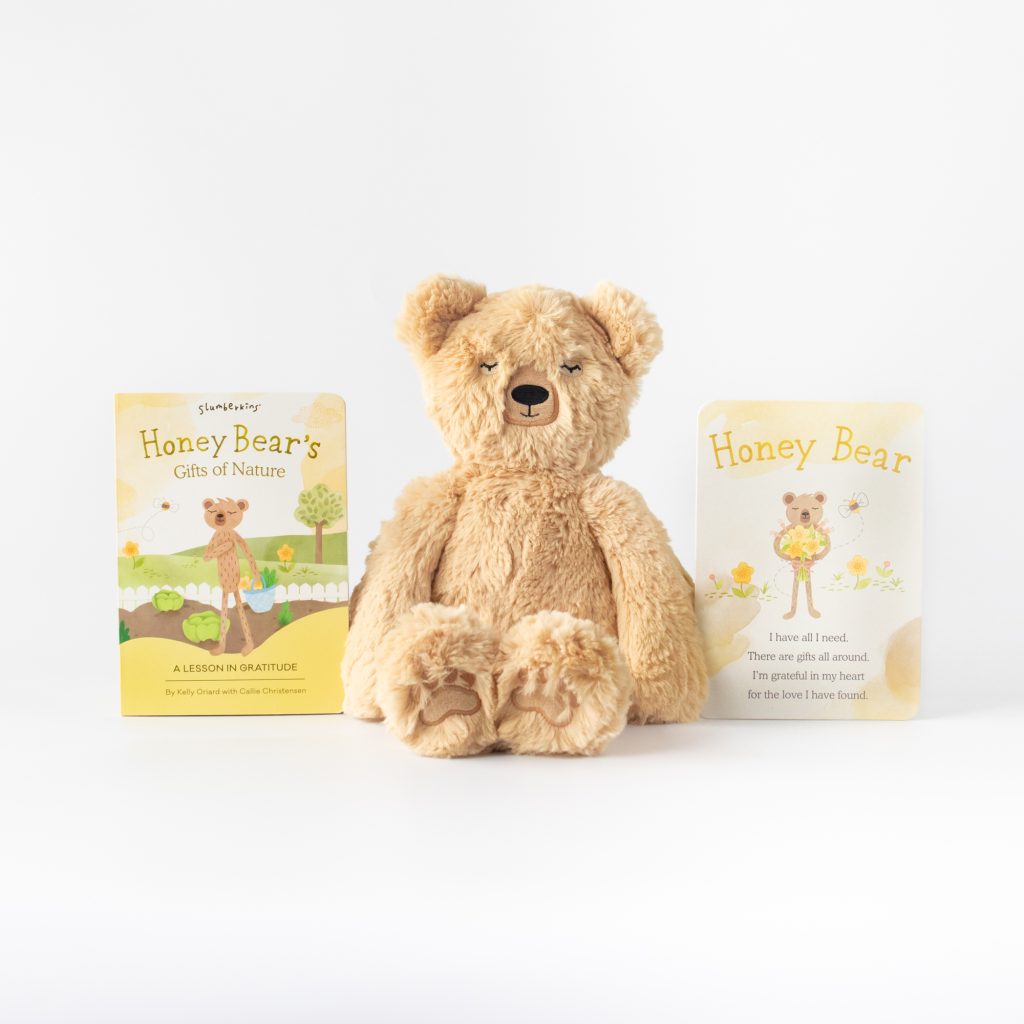 There's nothing wrong with starting them early. Perfect for teaching young children about gratitude and what makes them feel happy. This Honey Bear reminds children to appreciate every bit of the world around them, bringing awareness to the things in their everyday lives that they can be grateful for having.
Honey Bear's important affirmation is: "I have all I need. There are gifts all around. I'm grateful in my heart for the love I have found."
Price: $48 at slumberkins.com
12
Worthy Embroidered Sweatshirt
A constant reminder that you are worthy, while keeping cozy all winter long. This sweatshirt features the word "worthy" embroidered on the left side of the neck and the phrase "I deserve my desires" embroidered on the right sleeve.
It's customizable as you can pick the color of both the sweatshirt and the thread.
Price: $47 at etsy.com
13
Bold & Glow's 2023 Planner and Journal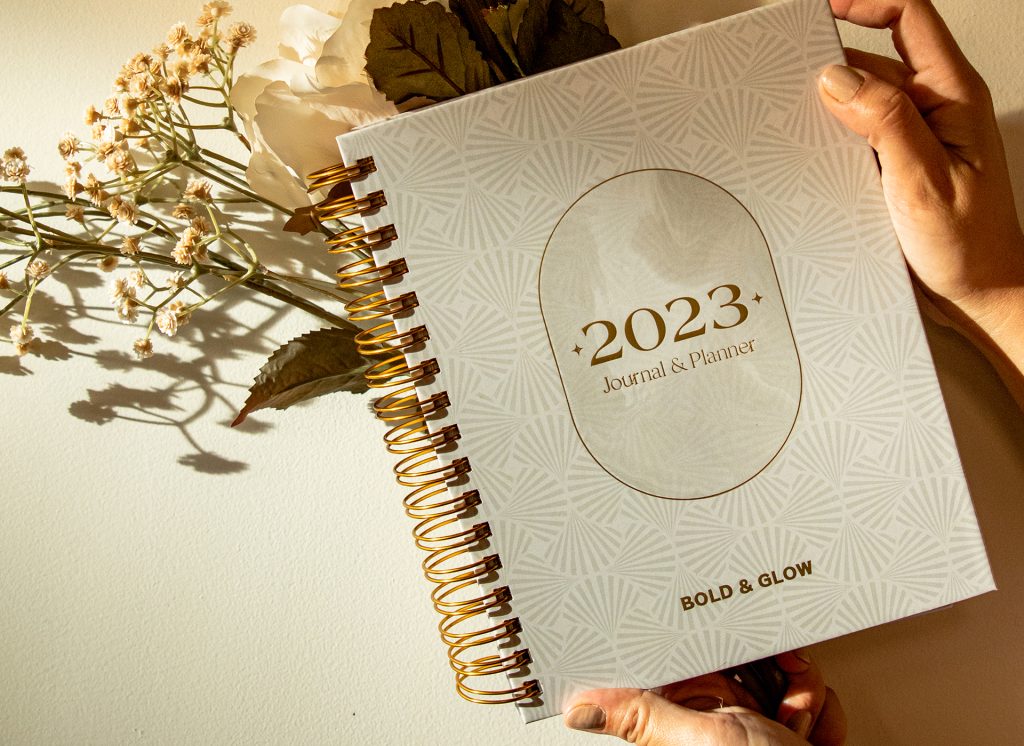 Not only is this a planner, but it's also a guide for self-improvement that encourages you to stay organized and committed to your goals by including affirmations for motivation, habit trackers, and self-reflection questionnaires at the beginning and end of every month.
Its mission is to provide an outlet for creative thoughts and mental wellness while keeping track of the wildness of everyday life.
Price: $40 at boldnglow.com
14
Bathing Muse Soul Bars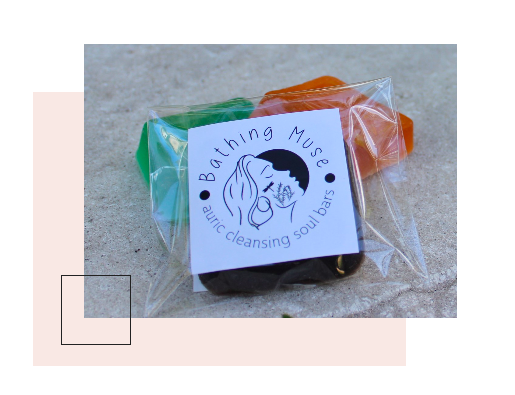 Inspired by her travels around the world, Bathing Muse owner Francesca Cruz has made a unique collection of soul bars using 16 herbs and oils from all over the globe. Potent and powerful, these handmade, vegan, organic, and chemical-free soaps contain everything you need to cleanse your aura and attract money and love into your life.
By healing and protecting your energy field, these soaps will help you raise your vibration so you can begin to manifest your desires and attract blessings into your life.
Price: $17 at bathingmuse.com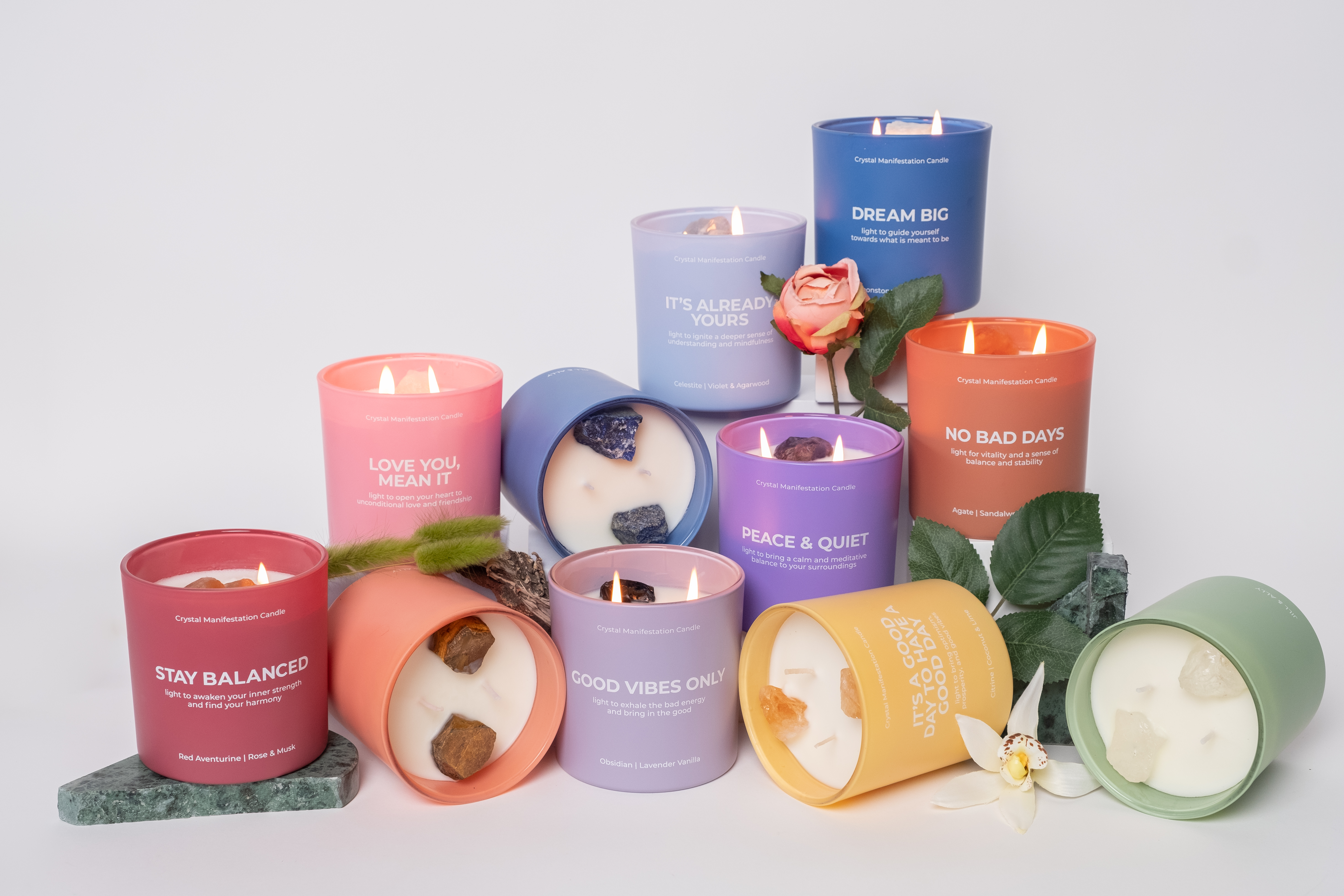 These candles encourage you to be mindful of what you have and spread it to others by radiating peace and harmony. Available in 30 affirmations and scents, each candle includes two large crystals that match the desires of each intention.
Set your intentions every time you light the two-wick candle to help charge the crystals within. Once they are freed from the candle, you can keep them in your pocket, purse, or next to your bed for energetic healing.
Price: $45 at jillandally.com
Amber Love Bond is a Miami-based freelance hospitality and lifestyle writer.
Read more