6 New Books to Cuddle Up With by the Fireplace This Winter
Here are the juicy and hot new books to pre-order now before you hunker down.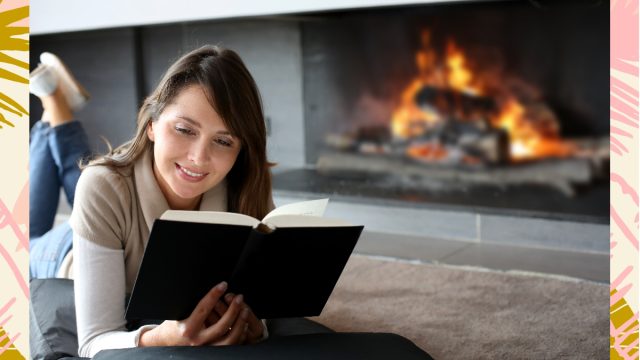 Juicy novels aren't just for lazy beach days. There's nothing like curling up on the couch in front of the fireplace, under a chunky blanket with a glass of red wine (or cup of hot cocoa, whichever you prefer), and nestling into a good book!
Whether you love to sink your teeth into a compelling thriller or romance is more your speed… or perhaps, you prefer a memoir from an intriguing public figure or something of the self-help genre — whichever you choose, there are plenty of great reads to get you through a long, cold winter.
Here are 6 new or upcoming books that you'll want to pre-order now, just in time to snuggle up by the fireplace with. And if you don't want to wait for the below options to arrive, here are the best books of 2022 (so far) that are available right now.
1
STONE COLD FOX by Rachel Koller Croft
Stone Cold Fox (Berkley Hardcover, February 2023) is a page-turning novel about a young woman named Bea who's worked her way into one of the country's wealthiest families — armed with the skills she learned from her con artist mother.
After a lifetime of deception, Bea wants to leave her old ways behind and marry the heir to a massive fortune.
This thriller is sexy, darkly funny, and filled with rich people behaving badly, begging the question: who really is the villain here?
This is the debut novel by accredited TV & film writer Rachel Koller Croft (Torn Hearts).
RELATED: 30 Best Zodiac Tattoo Ideas
2
The Stories We Tell: A Memoir by Joanna Gaines
She may be a home-design guru and a seven-time bestselling author, but Joanna Gaines hasn't shared her personal life story with fans — until now. In her first solo memoir The Stories We Tell (Harper Collins, November 2022), Gaines invites us on an authentic and deeply vulnerable journey into her story — and helps shine a light on the beauty of our own — guiding us to release the weights that hold us back so we may live and share our story in truth.
3
Happily Grey by Mary Lawless Lee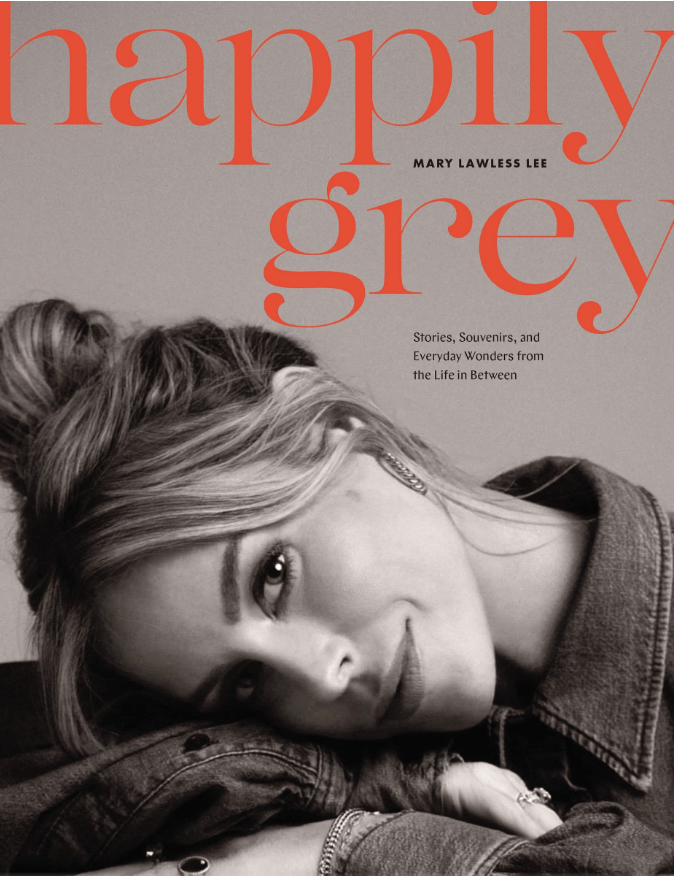 In Happily Grey (Harper Collins, November 2022), Mary Lawless Lee, creator of the popular lifestyle blog of the same name, brings her distinctive brand of grit and gratitude to this photo-rich celebration of her life.
Lawless Lee shares how her childhood in a small Texas town taught her to look deeper, reach farther, and love harder, whether she's baiting a fishing hook or choosing shoes for a fashion shoot.
"Living the Happily Grey life means protecting your time, preserving your energy, and most of all, loving your people," explains the author. "It means remembering that sometimes less than perfect is exactly enough, and that life is best when we dive deep into the wildness and wonder of this world."
4
Fitter. Calmer. Stronger by Ellie Goulding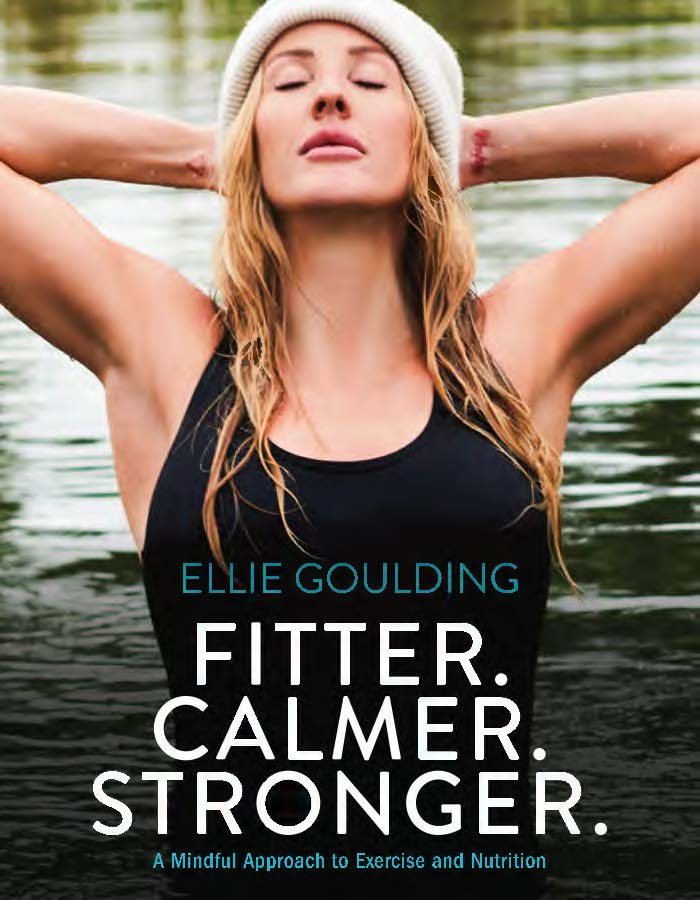 While she's best known for her music, British singer Ellie Goulding is also a fitness and health enthusiast. In her tome Fitter. Calmer. Stronger: A Mindful Approach to Exercise and Nutrition (Harper Collins, January 2023), the pop powerhouse explains why prioritizing self-care and approaching wellness from a perspective that is sustainable, is much better than fad diets and 28-day plans.
Combining a mindful approach to exercise with nutritious recipes, and wellness tips from other experts and her friends, this guidebook will help you kickstart healthy habits, develop a positive mindset, and establish clear, achievable goals.
5
Ruby Spencer's Whisky Year by Rochelle Bilow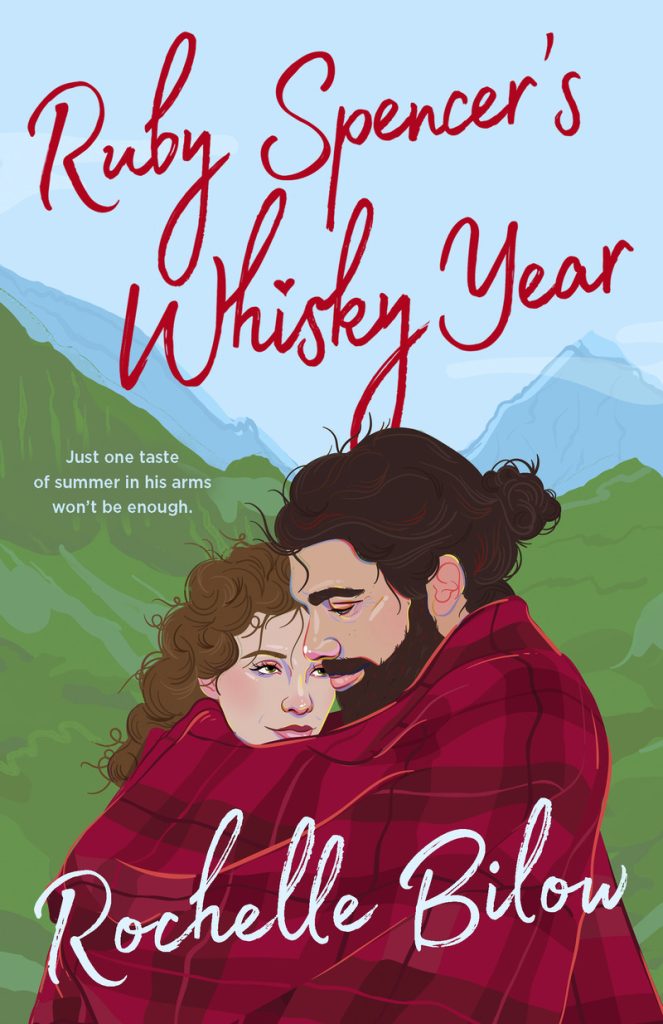 In this intriguing fiction novel by professionally trained cook and food writer Rochelle Bilow, the story follows a thirty-something American food writer who moves to Scotland for one year to fulfill her dream of writing a cookbook.
Once she arrives, she frequents a local pub in the tiny town of Thistlecross, and is smitten with a certain rugged Scotsman. Everything seems perfect until she discovers a secret that could destroy the new life she's created for herself. (Berkley Trade Paperback, February 2023).
6
The Joy of Saying No by Natalie Lue
My personal favorite is a good self-help book (after all, I am the author of two of them!) and this upcoming release (Harper Horizon, January 2023) by emotional baggage expert and podcaster Natalie Lue, won't disappoint.
Are you still playing a role you learned in childhood to please others, such as the Good Girl/Boy, the Overachiever, or the Helper? Though these kinds of roles may have gained us attention and affection, they prohibited us from becoming our true selves, explains Lue.
People-pleasing and putting others ahead of ourselves to avoid something negative or to get something we want or need runs rampant in our society, says the author. Saying yes when we should say no leaves us stuck in frustrating patterns. And when we don't say yes authentically, we say it resentfully, which leads to more problems than if we'd said no in the first place.
The Joy of Saying No will help you identify your people-pleasing style and habits and squash them in six simple steps.
Jené Luciani Sena is an accredited journalist and internationally-renowned bestselling author, regularly seen on national TV outlets such as Access Daily, Today and Dr Oz. Touted as one of Woman's World Magazine's "Ultimate Experts," she's a TEDTalk speaker and a busy Mom of 4.
Read more