5 Books That'll Empower You for the New Year
From finding happiness, to staying positive while you reach for your goals, these books will inspire you.
There's no better time to get inspired than at the start of a new year. Whether you make a vision board, write down your intentions and toss them into the fireplace for the universe to deliver, or start a daily meditation or journaling practice, any thing you do at this moment will help motivate and empower you to pursue your goals.
RELATED: 5 Questions to Ask Your BFF To See How Well You Know Each Other
As a self-help author myself, I personally love reading books by other authors new and old, who provide a unique perspective, and the much-needed encouragement to stay positive while I'm working towards manifesting my goals. As we enter 2023, carve out some time to plop yourself by the fireplace, and crack open one of these great reads. You'll thank me later!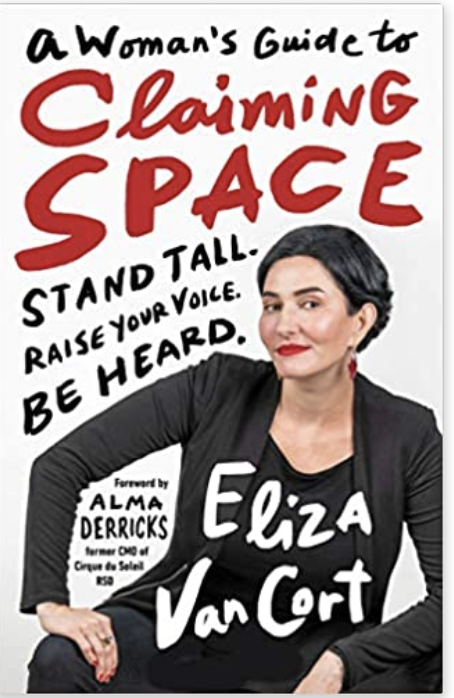 It's no doubt, women fight the pressure to make themselves 'small' in private, professional, and public spaces. In Claiming Space, teacher, consultant and speaker Eliza VanCort provides the necessary tools for women to rewrite the rules and create the stories of their choosing safely and without apology.
In an effort to fully compete in a man's world, contemporary women have become alpha females, says author and healer Aleta St. James. "We rely on masculine traits — the testosterone energies of action, focus, determination, and self-reliance — to create success and achieve our goals. We are now coming to realize that while we have mastered these means for pursuing our dreams, we have neglected the equally valuable and complementary energies of magnetism, receptivity, and intuition." That is exactly what she teaches in Life Shift, and how we can benefit from this newfound energetic balance.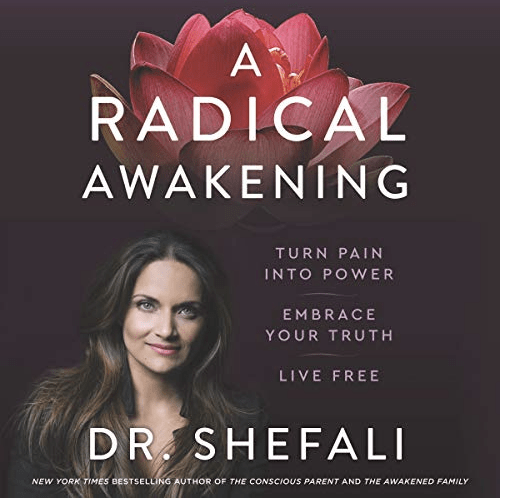 A Radical Awakening lays out a path for women to heal their psychic wounds and prepares them to discover their own powers to help heal others, and the planet. In her latest book, New York Times bestselling author and renowned clinical psychologist Dr. Shefali teaches women how to transcend their fears and illusions, break free from societal expectations, and rediscover the person they were always meant to be: fully present, conscious, and happy.
In Beyond Happiness: The 6 Secrets of Lifetime Satisfaction, psychologist Dr. Jennifer Guttman guides listeners in living a deeply fulfilling life by aiming for a kind of contentment that she says, is more sustainable than happiness. The audio book employs six techniques and strategies that anyone can practice and even master in the comfort of their own home.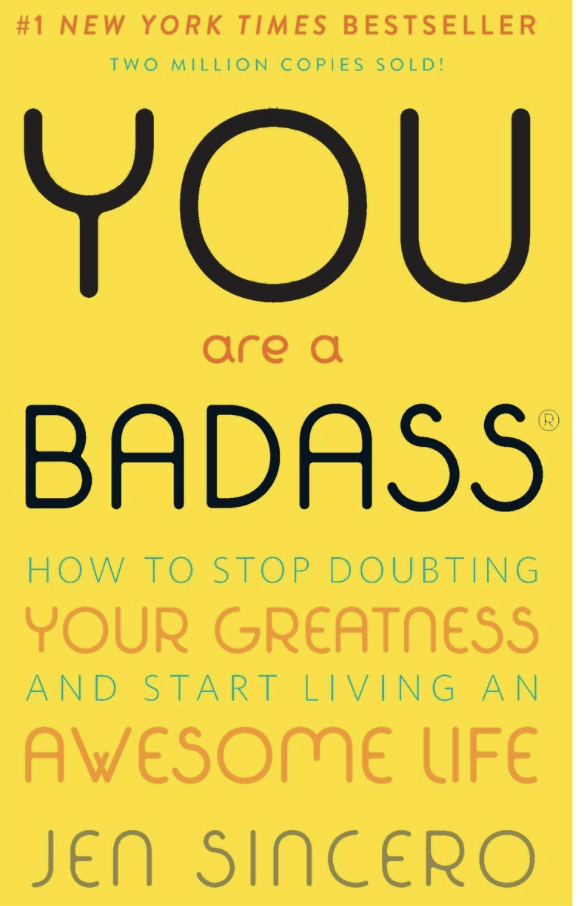 An oldie, but a goodie. If you haven't read this one yet (or those that followed), you should. And if you read it in its first printing, time for a refresher. In You Are a Badass, bestselling author and success coach Jen Sincero serves up 27 chapters full of hilariously inspiring stories, sage advice, easy exercises, and the occasional swear word.
The book helps you to identify and change the self-sabotaging beliefs and behaviors that stop you from getting what you want, create a life you totally love, and create it NOW. 
Jené Luciani Sena is an accredited journalist and internationally-renowned bestselling author, regularly seen on national TV outlets such as Access Daily, Today and Dr Oz. Touted as one of Woman's World Magazine's "Ultimate Experts," she's a TEDTalk speaker and a busy Mom of 4.
Read more