Books coming out this week: The Glitch, The High Season, and more
Well, it happened. It really happened. In case you live under a royally large rock, Prince Harry and Meghan Markle officially tied the knot on Saturday, May 19th, earning the new royal titles Duke and Duchess of Sussex. From Meghan's gorgeous Givenchy gown to all the times Princess Charlotte was the ultimate royal ham, every moment of their wedding day was perfect. (That picture of Charlotte sticking her tongue out is a big mood.) Now that Harry and Meghan mania has settled down, if you want to relive the excitement over and over again, you can always pick up a royal romance novel. But in case that's not your thing, there are plenty of great books coming out this week too.
I don't know about you, but my reading tastes tend to change with the season. In the fall, I crave smart literary fiction. When the winter comes, I want to read nothing but twisted psychosocial thrillers and dark memoirs. Once spring rolls around, my tastes lighten up to happier, fluffier fiction and YA reads. And now that summer is almost here, I need a constant stream of sticky-sweet beach reads. If you're the same way, you won't be disappointed by this week's releases. There's a great mix of smart and sweet to add to your TBR pile.
Here are 11 books coming out this week that you don't want to miss.
1The Glitch by Elisabeth Cohen, out May 22nd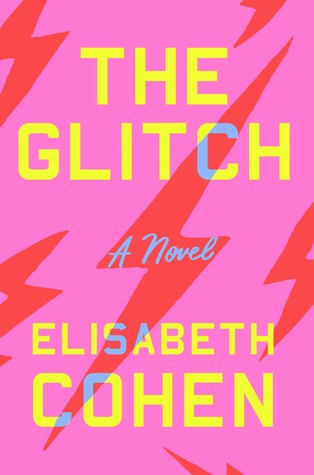 Shelley is a workaholic (to put it lightly). She has a husband and two kids, plus a whole slew of help to take care of them so she can keep focusing on her job running a tech company. But when she meets a younger version of herself, she begins to wonder what sort of corporate espionage is going on. When all is finally revealed, it's so satisfying.
2The High Season by Judy Blundell, out May 22nd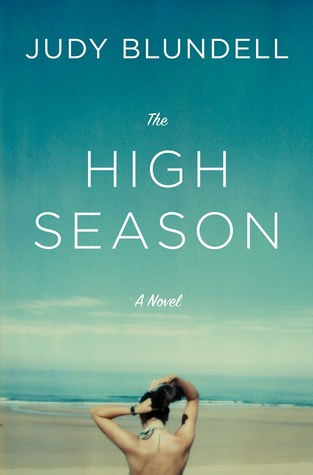 Ruthie lives in a beach house near the Hamptons. But the only way she can afford to live in such luxury is by renting it out during the summer. This particular season, her renter is billionaire socialite Adeline Clay and her stepson Lucas. And the moment Adeline arrives, she pushes herself into Ruthie's life and completely takes over. The High Season is packed with quirky characters and charm that will last all summer long.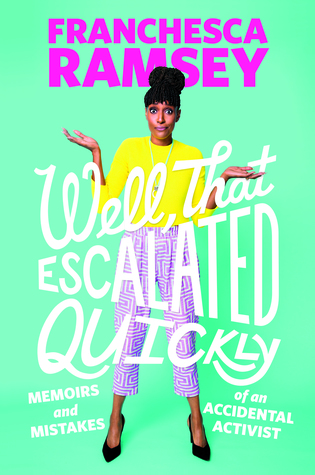 Franchesca Ramsey never planned to be an activist. But when her video "Shit White Girls Say…to Black Girls" went viral on YouTube in 2012, she decided to join the conversation and make her voice heard. Ramsey's first book, Well, That Escalated Quickly: Memoirs and Mistakes of an Accidental Activist, shares stories and advice on how to have tough conversations with everyone from internet trolls to misguided relatives.
4Always Never Yours by Emily Wibberly and Austin Siegemund-Broka, out May 22nd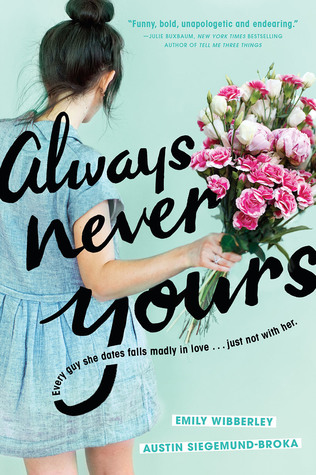 Have you ever ended a relationship only for that person to move on find "the one" right after you? That's the story of Megan's life. Instead of letting it get her down, she focuses on acting and being accepted into her dream drama school. So when she's cast as Juliet in her high school's production of Romeo and Juliet and begins working closely with an aspiring playwright named Owen, she begins to wonder if the same thing will happen again, or if it's time to take control of her own romantic future.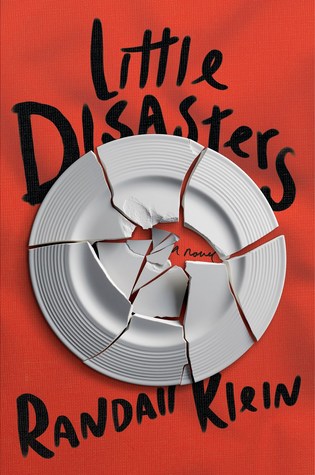 Little Disasters tells the story of two men who meet in the hospital as their wives are about to give birth. Michael and Rebecca welcome their baby, but Paul and Jenny lose theirs. The story actually begins in the present day, one year after meeting in the hospital, as Michael and Paul get stuck in a mysterious emergency in New York City. As they make their way home during the crisis from opposite ends of Manhattan, unsure of why there's a large cloud of smoke in the sky, they reflect back on the secrets and lies in their personal lives from the past year — which involve each other — that led them here.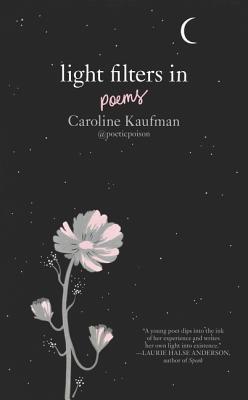 For readers of Rupi Kaur comes Caroline Kaufman's Light Filters In: Poems. It's a short but powerful collection that will speak to your soul.
7MEM by Bethany C. Morrow, out May 22nd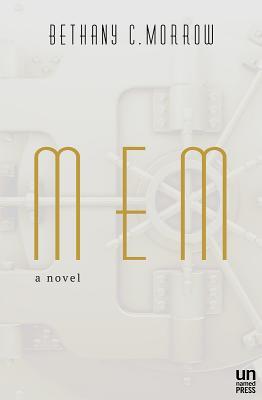 MEM is a science fiction novel set in a world where people can have their memories extracted to exist as mirror images of themselves, playing on a loop. We meet Dolores Extract #1, a Mem who can form her own memories like a normal person. It's like Eternal Sunshine of the Spotless Mind meets Dumbledore's pensieve. Plus, the cover of MEM looks so much like Panem propaganda à la Mockingjay, and we're all about it.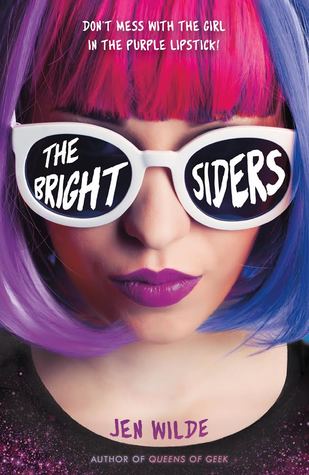 Emmy is a teenage rock star. But with fame comes the paparazzi that are always on the lookout for a celeb to screw up — which is exactly what happens when Emmy ends up in the hospital after a night of partying. The representation that Jen Wilde brings to The Brightsiders will make you cheer. Emmy is bisexual and there's also a pansexual genderqueer character born a female who transitioned to he/him pronouns, a gender nonconforming black character who uses they/them pronouns, and an Asian bisexual male.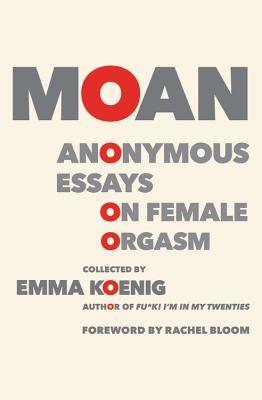 There is no right or wrong way for a woman to have an orgasm. Moreover, there's no reason for women to be insecure about the things that help get them there. Moan is a collection of anonymous essays detailing what women wish their past, present, and future sex partners would know about how to make them come. Broken into sections like "Foreplay," "Harder," and "A Little to the Left," this collection tackles the elusive female orgasm with gusto. Oh, and if you needed another reason to cheer, Rachel Bloom wrote the foreword.
10The House Swap by Rebecca Fleet, out May 22nd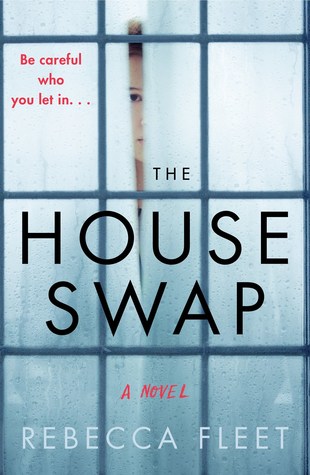 When a well-timed house swap offer comes along, Caroline and Francis trade their city flat for a home in the suburbs of London. But even while they're away, they settle into their old habits. As they attempt to work on their relationship, their temporary home reveals itself as all too familiar to Caroline. Could it be possible that the person they swapped houses with knows her? Or worse, knows her dark secrets?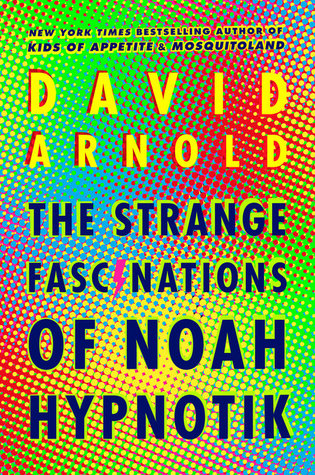 When Noah gets hypnotized at a party, everything changes. Things he thought he knew about his friends are suddenly different. A scar appears on his mom's face where it wasn't before. Noah realizes that only four (seemingly unrelated) things are still the same. So he sets out to see what these four things have in common and how to get his life back to how it was before.
Happy reading!