Books coming out this week: "People Like Us," "All Out," and more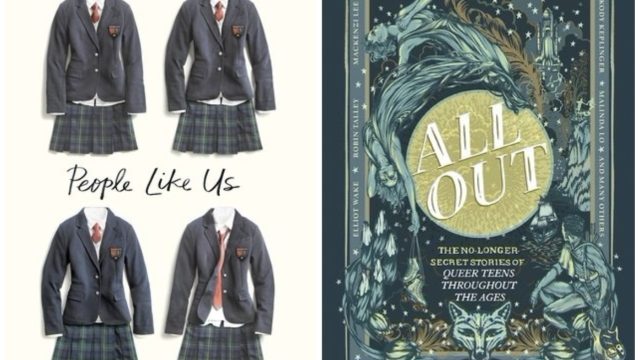 Here's the thing: It's been less than 24 hours, but I'm already having Winter Olympics withdrawals. It's tough to reconcile that I won't be able to turn the TV on tonight and watch the wonderfully strange (and at times confusing — just me?) chemistry unfold between figure skaters Tessa Virtue and Scott Moir. I haven't come to terms with the fact that Adam Rippon won't deliver a hilariously relatable post-skate interview. And don't even get me started on how much I'll miss Leslie Jones' fire tweets about the Olympics. But it's Monday, so let's have a fresh start. Let's look ahead to the books coming out this week.
But first, let's do a quick HG Book Club check-in. How did you like February's book, Red Clocks by Leni Zumas? We can't stop thinking about it over here. But we're also super excited about our pick for March. You voted on Instagram, and you chose Mrs. by Caitlin Macy! We can't wait to dive in. Even though it's still technically February, you can still get started on Mrs. We won't tell.
Here are 15 books coming out this week that you don't want to miss!
1People Like Us by Dana Mele, out February 27th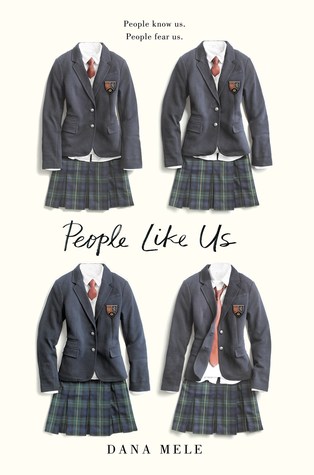 What do we love more than a mysterious thriller? A young adult mysterious thriller set at a prep school. People Like Us is about Kay, a teen reinventing herself at a new school. When she and her friends find a dead body — of a fellow classmate they'd been bullying — she might be forced to spill some dark secrets. The book has been described as Mean Girls meets Donna Tartt's The Secret History with a little bit of Riverdale mixed in. So yeah, it's epic.
2All Out edited by Saundra Mitchell, out February 27th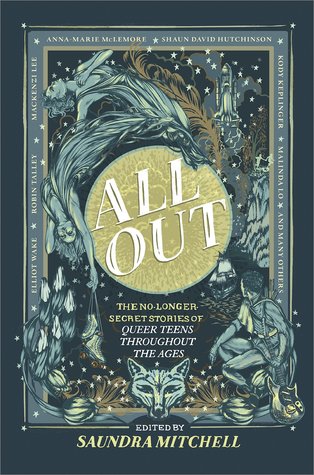 All Out: The No-Longer-Secret Stories of Queer Teens Throughout the Ages is an anthology bursting at the seams with representation. The collection opens with a retelling of Little Red Riding Hood as a transgender soldier in 19th Century Mexico. And it only gets better from there.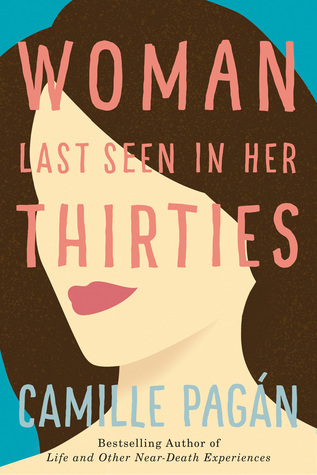 Once upon a time, Maggie was in her thirties. Now, she's in her fifties, married with two kids. When her husband unexpectedly leaves her, she realizes she's been taking care of everyone else except for herself. Read along as Maggie begins to rebuild her life and take on new challenges. Even if you're not reinventing your life in your fifties, you'll still relate.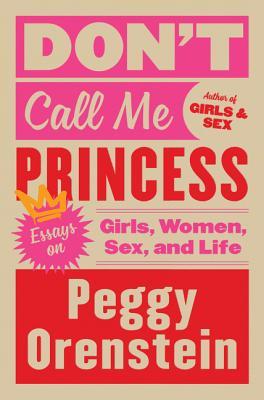 Don't Call Me Princess: Essays on Girls, Women, Sex, and Life is a collection of Peggy Orenstein's best works about how much progress modern day women have made — and how much we still have left. From infertility to breast cancer and female orgasms, she introduces each piece with updated thoughts and reflections.
5A Girl Like That by Tanaz Bhathena, out February 27th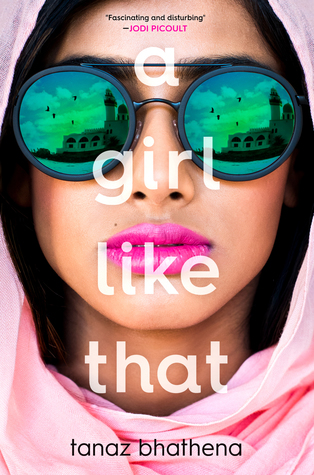 A Girl Like That is a heavy YA read tackling topics like mental health, religion, and rape culture. It starts at the end, then travels back to tell the story of how it all came to be. But as you become attached to Tanaz Bhathena's characters, it becomes difficult to reconcile what you already know will happen.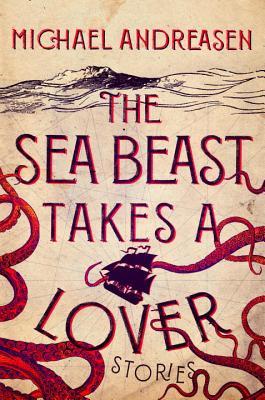 You may have read Michael Andreasen's stories on McSweeney's and in The New Yorker. Now, he's delivered a standout debut. His collection of short stories has been described as Wes Anderson meets Black Mirror. And if that's not a hook, we don't know what is.
True crime fans will devour I'll Be Gone in the Dark: One Woman's Obsessive Search for the Golden State Killer. It's the book Michelle McNamara, Patton Oswalt's wife, was working on when she died suddenly. In her quest to find the Golden State Killer, she interviewed victims and spoke with others obsessed with solving the case. It's absolutely fascinating. And even though McNamara wasn't able to see her work through, she's paved the way for others to finish what she started.
When Venus is a teenager, she commits a terrible crime — which comes as a surprise, considering how well-behaved she's always been. After she gets sent to juvenile detention, her younger brother goes missing. Fast forward five years to when Venus is released from prison and is ready to start a new life, though her brother is still missing. The more she tries to run from her past, the deeper into it she falls.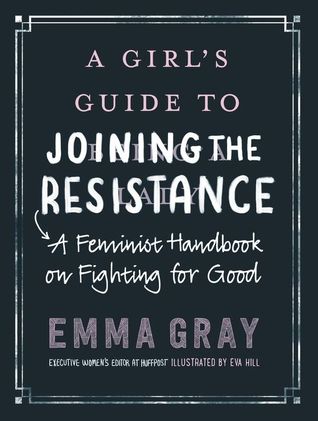 Do you want to get involved with women's rights, but aren't sure where to start? It's never too late! Pick up A Girl's Guide to Joining the Resistance: A Feminist Handbook on Fighting for Good. With information ranging from phone numbers to how to talk about politics, it's a solid resource for budding feminists.
10Winter Sisters by Robin Oliveira, out February 27th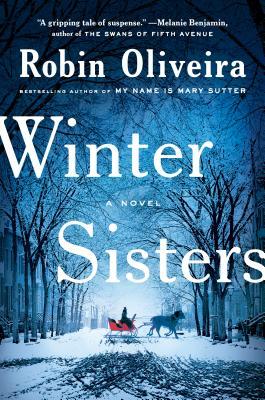 Even though spring is just around the corner, there's still time for another moody winter mystery. And we recommend Winter Sisters, a historical novel about two young girls who disappear in a blizzard in New York in the late 1800s. Even though it's set in a time over 100 years ago, once you find out what happened to them, you'll see a lot of references to the things women are still fighting for (and against) today.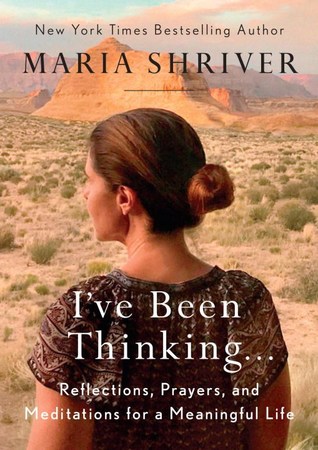 Sometimes, we could all use a read that makes us feel good and inspired. I've Been Thinking…:Reflections, Prayers, and Meditations for a Meaningful Life is a collection of moving quotes and reflections from Maria Shriver designed to get you through whatever journey you're on.
12Where I Live by Brenda Rufener, out February 27th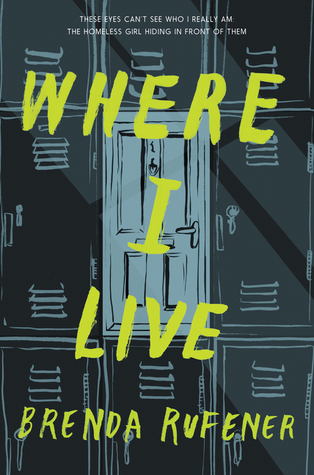 Where I Live is a unique YA story depicting a struggle that we rarely get to see in the genre: poverty. It tells the story of Linden, a homeless teen who secretly lives at her high school. But don't worry — it manages to be a happy read.
13Harmless Like You by Rowan Hisayo Buchanan, out February 28th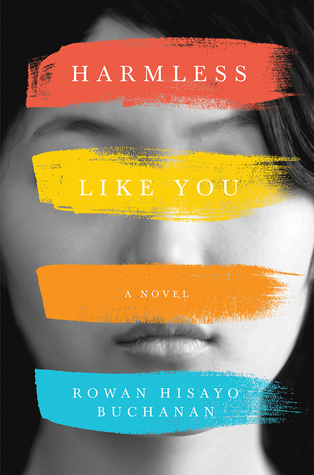 Harmless Like You is a beautiful novel set across the world. We meet Yuki when she's only a 16-year-old living in New York. Then we meet her son Jay in the present day, an adult confronting the fact that his mother abandoned him when he was just a baby. It's beautiful, dysfunctional, complicated, and raw. Just like life.
14My Body, My Words edited by Loren Kleinman and Amye Archer, out March 1st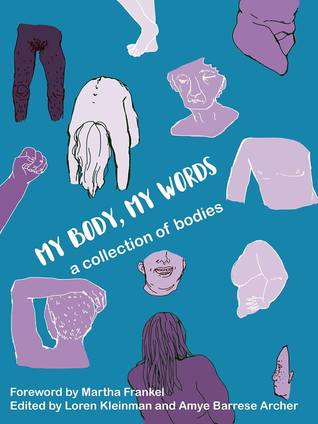 My Body, My Words: A Collection of Bodies is not just another essay anthology. It brings together a diverse selection of voices for important conversations around body image and identity. Some are quick but powerful reads that pack a punch; others are longer meditations that chip away at the walls we put up around such delicate topics. All will resonate with you and stay with you for a long time to come.
15Bone Music by Christopher Rice, out March 1st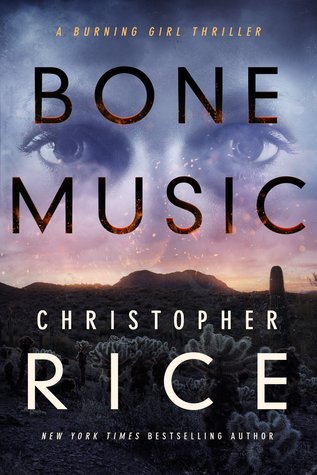 Allow us to introduce you to your new favorite series. In book one of the Burning Girl trilogy we meet Charlotte, a girl trying to break free from her past. She was raised by the serial killers who murdered her mother, then rescued by her father who just wanted to sell her story. When Charlotte secretly receives a dose of an experimental drug, she inherits a new power — and another new set of enemies. We already can't wait for book two.