Books coming out this week: Feminasty, I Should Have Honor, and more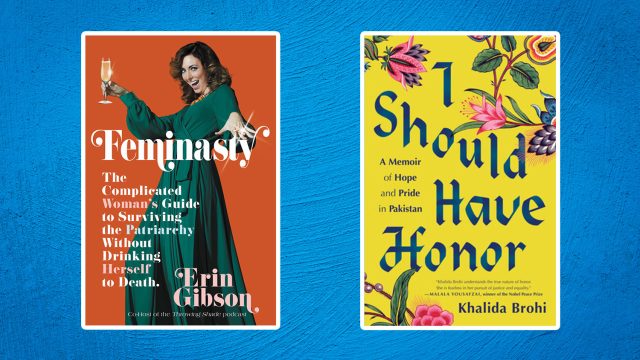 I've noticed patterns in my reading habits recently. I've become an alternator: one fiction book, then a nonfiction book; one intense read, then a lighter one to lift the mood. As the long weekend winds down and we shift to fall reading, I highly recommend the books coming out this week to my fellow alternators.
Fall reading is starting off with a bang; there's no busier week for new books than this one. And there's perhaps no greater week for memoirs, either. The list of books coming out this week is overflowing with fiercely raw and honest nonfiction reads.
There are essays from prominent activists and memoirs from moms who would do anything to keep their children safe from harm. There's a collection of essays about mental health, a meditation on open marriage, and an eye-opening book about honor killings. Plus, there's plenty of fiction for when you need to retreat from reality for a few hundred pages. Ready or not, the books coming out this week are going to make you feel a wide range of deep feelings.
Here are 14 books coming out this week that you don't want to miss:
1Feminasty: The Complicated Woman's Guide to Surviving the Patriarchy without Drinking Herself to Death by Erin Gibson, out September 4th
Attention, Throwing Shade fans: Now you can hold the words of your favorite feminist podcaster in your own two hands. Erin Gibson's collection of essays is here to educate you about women's issues, help you understand why they're such a big deal, and expose the men—and women—in power who aren't working to make things better. I wish I could make Feminasty required reading for everybody.
2I Should Have Honor: A Memoir of Hope and Pride in Pakistan by Khalida Brohi, out September 4th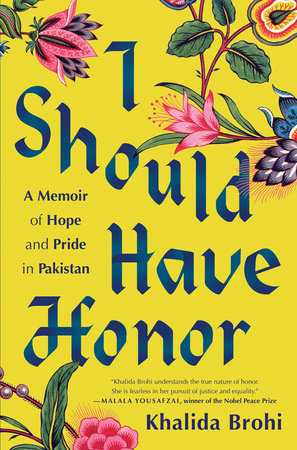 Khalida Brohi comes from a traditional family in Pakistan. But her father didn't hold her to the same tribal customs and strict rules that other young women face. I Should Have Honor tells the story of how she sought education, fought against honor killings, and set out to teach others that the old way isn't necessarily the best way. What a powerful, eye-opening book.
3The Wildlands by Abby Geni, out September 4th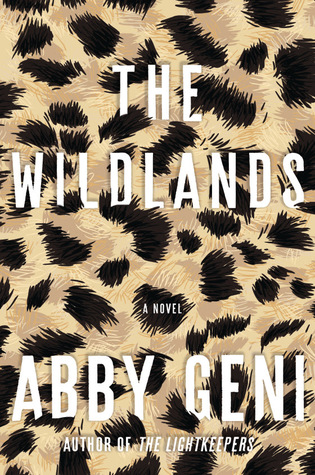 Three years ago, a devastating tornado destroyed the McCloud family's home, farm, and lives. The aftermath and media attention was too much for Tucker, so he ran away from his sisters and what little was left of his home. Now, with the help of his youngest sister Cora, he's out to get revenge on civilization. The Wildlands is a hypnotizing page-turner.
4If You Love Me: A Mother's Journey Through Her Daughter's Opioid Addiction by Maureen Cavanaugh, out September 4th
From the moment Maureen Cavanaugh first discovered her daughter Katie's addictions to heroin and alcohol, she knew she'd do anything to help her recover. Though Katie continued to relapse, along the way, Maureen also dedicated her life to helping others recover and starting important conversations about the opioid epidemic. If You Love Me is a mother-daughter memoir that's difficult to read, but full of hope.
5Vanishing Twins by Leah Dieterich, out September 4th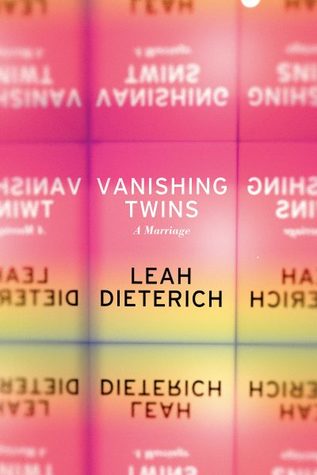 Many of us grow up thinking there's one perfect person destined to be our other half. But now more than ever, we know there's more than one model for a happy marriage. Vanishing Twins paints a portrait of Leah Dieterich's open marriage and offers meditations on love, sexuality, and identity. You'll devour this honest memoir that beautifully broaches subjects we don't talk about enough.
6Ponti by Sharlene Teo, out September 4th
Szu is friendless, insecure, and obsessed with her mother, Amisa, a former actress. When she befriends Circe, an equally as lonely teenager, they form a friendship that still haunts them into adulthood. Ponti will remind you, with searing accuracy, all of the strange, intimate thoughts you had when you were 16 years old. Don't miss Sharlene Teo's beautiful debut novel.
7How Not to Fall Apart: Lessons Learned on the Road from Self-Harm to Self-Care by Maggy van Eijk, out September 4th
We need to have better conversations about mental health. And Maggy van Eijk is helping make that happen. With painful honesty and vivid metaphors that hit close to home, her book explains what nobody tells you about anxiety, depression, and self-harm. If you feel like no one understands, pick up How Not to Fall Apart. Maggy understands, and she'll make you feel less alone.
8The Good Neighbor: The Life and Work of Fred Rogers by Maxwell King, out September 4th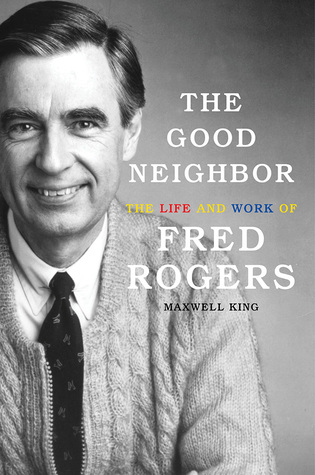 Chances are you learned many life lessons from watching Mister Rogers' Neighborhood as a kid. Fifteen years after his death, The Good Neighbor is the first full-length biography of Fred Rogers. It details his personal, professional, and artistic life. Pro tip: You might want to download the audiobook for this one, because it's narrated by LeVar Burton.
9Sadie by Courtney Summers, out September 4th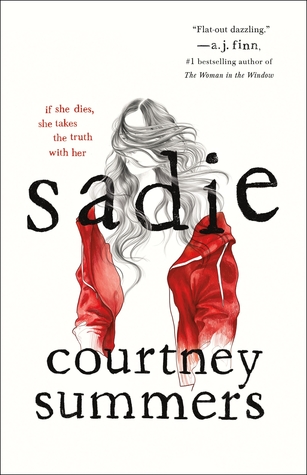 Sadie raised her little sister Mattie from the day she was born. So when Mattie was found dead, it destroyed her to her core. Sadie runs away, desperate to find her sister's murderer, prepared to punish them right back. She catches the attention of West, a radio personality, who becomes just as obsessed with tracking Sadie's journey. Sadie is a sharp, painful YA read, but you won't be able to put it down.
10On the Other Side of Freedom: The Case for Hope by DeRay Mckesson, out September 4th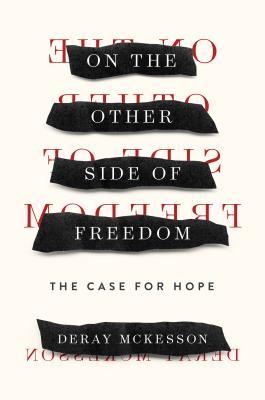 DeRay Mckesson is one of today's best-known activists. Part memoir and part guide to activism, On the Other Side of Freedom outlines the flaws of our current political systems and offers suggestions for a new movement. It's necessary reading in 2018.
11Saving Sarah: One Mother's Battle Against the Health Care System to Save Her Daughter's Life by Janet Murnaghan, out September 4th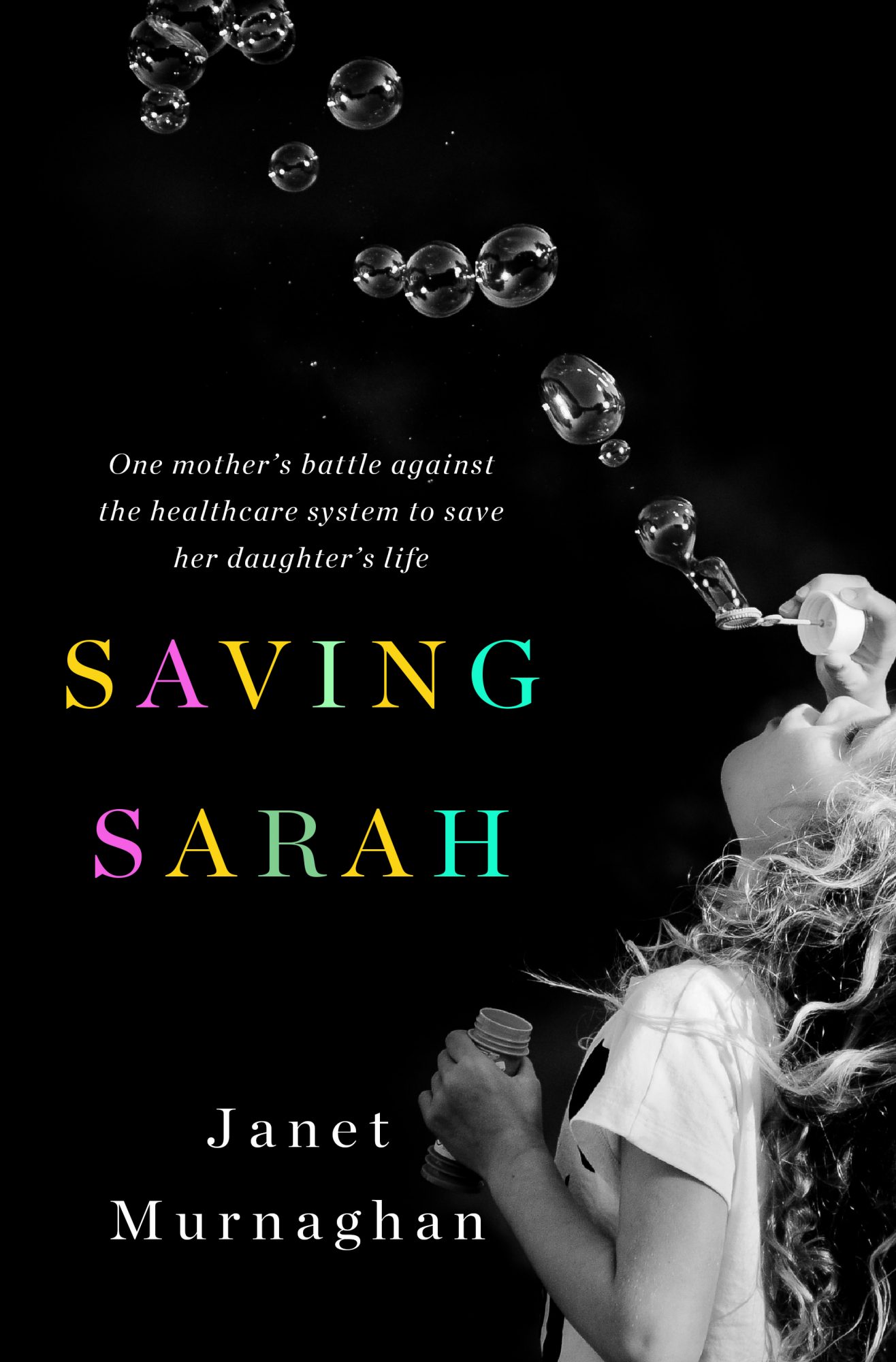 The books coming out this week don't hold back on difficult subjects. If you can't read enough memoirs of determination, add Saving Sarah to the top of your TBR pile. It's about Janet Murnaghan's tireless fight to save the life of her daughter, who was denied a lifesaving double lung transplant.
12Josh and Hazel's Guide to Not Dating by Christina Lauren, out September 4th
Everyone's favorite YA writing duo, Christina Lauren, is back with another fun, quirky rom-com of a read. C.L.'s latest is about Josh and Hazel, two best friends who set up a series of double dates in hopes of finding each other a match. But soon, their own chemistry takes over, and, well…you can probably see where this is headed. But that doesn't make it any less enjoyable.
13The Songaminute Man: A Tribute to the Unbreakable Bond Between Father and Son by Simon McDermott, out September 4th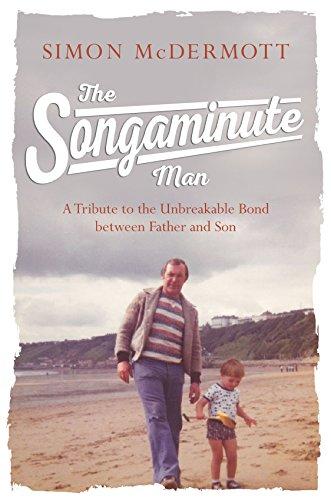 Ted McDermott struggles with Alzheimer's. But whenever he hears his favorite songs, he becomes himself again and sings along in his beautiful voice. You've probably seen Simon and Ted's "Carpool Karaoke"-inspired videos on YouTube. And now, you can get the full story of Ted's life—the one he can no longer tell himself.
14Nevertheless, We Persisted: 48 Voices of Defiance, Strength, and Courage, out September 4th
These days, you can never have enough reminders to persist in the face of adversity. This collection of essays includes stories about racism, sexism, gender identity, disabilities, and more. It's an important reminder to never give up and always have hope.
Happy reading!