Books coming out this week: The Caregiver, American Like Me, and more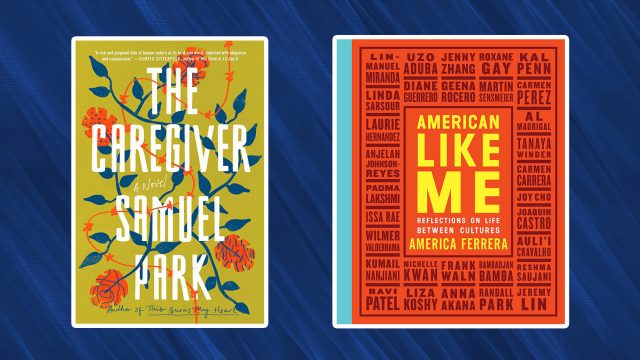 I've been saying it for a few weeks now, but it's (actually) finally official: Fall is here. Now, I can light my pumpkin-scented candles without feeling like a fraud. I can order a Pumpkin Spice Latte from Starbucks without doing the "Do you have Pumpkin Spice Lattes yet?" dance, even though we all knew the answer was yes. I can comfortably wear cute tights and cable-knit sweaters without overheating. And I can officially read outside under a tree as the leaves change like the subject of an autumnal stock photo.
Normally this type of year we see moody fiction, tense psychological thrillers, and deeply reflective memoirs. But the books coming out this week are a bit of a mixed bag, almost like one final summer reading list before the weather cools off for good. My favorites include a moving novel about an undocumented immigrant working as a caregiver in Los Angeles and a fun YA novel about aliens and overnight internet fame by Hank Green, who just so happens to be John Green's brother. (Yes, that John Green.) For non-fiction fans, it's a great week for essay collections, particularly if you're interested in reflecting on Obama's White House and learning about intersectional feminism. Trust me, you are.
Here are seven books coming out this week that you don't want to miss:
1The Caregiver by Samuel Park, out September 25th
Ana would do anything to give her daughter Mara a good life—including getting involved with a dangerous group attempting to take down the local Police Chief in Rio de Janeiro. After witnessing a terrible crime, Mara is forced to escape and starts a new life as an undocumented immigrant in California. She finds work as a caregiver to a woman dying of stomach cancer in Bel Air. The Caregiver, told from Mara's perspective at various ages, is incredibly profound and moving. Its impact is even greater when you know that Samuel Park died of stomach cancer himself shortly after finishing it.
2American Like Me: Reflections on Life Between Cultures by America Ferrera, out September 25th
Last week, we published an excerpt from America Ferrera's new collection of essays—a story by Issa Rae about celebrating Ramadan and growing up between America and Senegal. Now, you can read the full collection, which features writing from Lin-Manuel Miranda, Roxane Gay, Uzo Aduba, and more.
3An Absolutely Remarkable Thing by Hank Green, out September 25th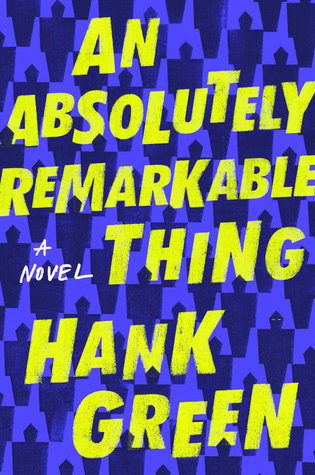 April May was in the right place at the right time. Or was it the wrong place at the wrong time? She stumbled into overnight fame when she uploaded a YouTube video about the giant Transformer-like sculpture, which she nicknamed Carl, that popped up in her neighborhood. The video instantly went viral and suddenly, everybody knows her name. Now, the race is on to figure out what the Carls are, who put them there, and what they want. An Absolutely Remarkable Thing is an extremely fun read. At every turn, you'll be dying to know what happens next.
4Can We All Be Feminists? edited by June Eric-Udorie, out September 25th
Yes, we can all be feminists. But some people struggle with committing to the term. This collection is filled with thoughtful and thought-provoking essays from diverse writers that help readers define and understand intersectional feminism. Can We All Be Feminists? will expand your understanding of the term and start important conversations about gender equality.
5One in a Million by Lindsey Kelk, out September 25th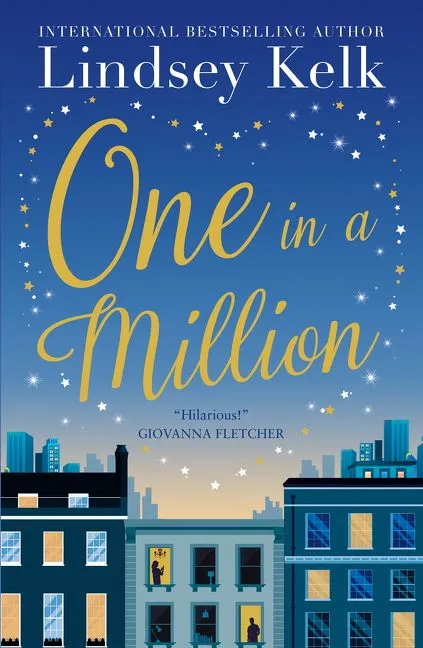 Annie Higgins has her work cut out for her. The challenge: Make a random stranger Instagram-famous in just 30 days (or risk ridicule from the ad agency across the hall from her small business forever). The subject: Dr. Samuel Page, PhD, a historian who is very anti-social media. The outcome: While Annie gets to know Sam, she also learns a lot about herself. And she comes to question what's really important in her life. One in a Million is one of the most feel-good reads of fall. You'll love this modern day gender-swapped retelling of My Fair Lady.
6West Wingers: Stories from the Dream Chasers, Change Makers, and Hope Creators Inside the Obama White House edited by Gautam Raghavan, out September 25th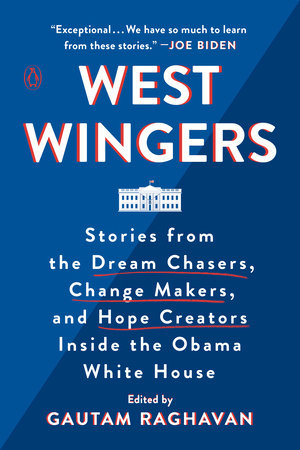 Not a day goes by that I don't miss the Obama White House. If you feel the same way, West Wingers can take you back to that happy place with behind-the-scenes stories of how it all went down in and around the Oval. It's fascinating to relive President Obama's time in office through the eyes of the team that helped him run the country.
7How to Be a Good Creature: A Memoir in Thirteen Animals by Sy Montgomery, out September 25th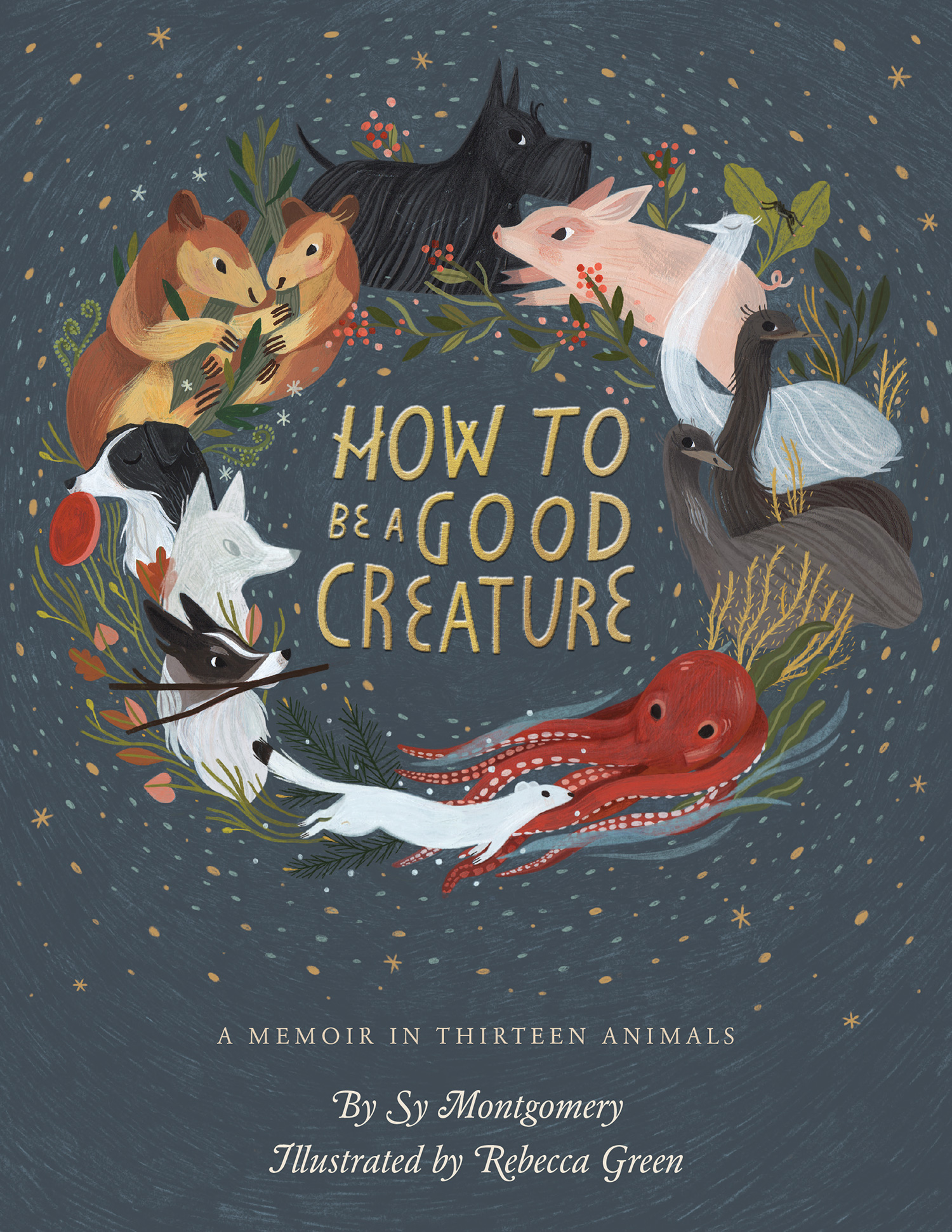 Sy Montgomery is friends with animals. 13 animals, to be exact, including a dog, an octopus, an emu, and a tarantula. These creatures big and small have taught her many lessons about life, love, and loss, which she shares in How to Be a Good Creature. Mongtomery's gorgeously illustrated memoir is a must-read for animal lovers of every age.
Happy reading!