10 books to find comfort in after surviving a sexual assault
With April being Sexual Assault Awareness Month, we're taking some time to talk about all the different ways sexual assault can affect one's life, and what we can do to help survivors heal. We all know the sobering statistics — it's likely that you know someone who has experienced sexual assault. Or maybe you're a survivor yourself. It can feel overwhelming and scary to think about, but it's important to have conversations about sexual assault so that, as a society, we can come to a better understanding as to how to prevent sexual assault and how to most compassionately care for survivors.
There are many different outlets that can hep you cope with sexual assault. Many people find refuge in organizations like the Rape, Abuse, and Incest National Network (RAINN), which was created specifically to provide support for survivors. Others work directly with a therapist or counselor, and many do a combination of both. One thing that can be an excellent therapeutic supplement to whatever road chosen is finding solace in reading.
There is a TON of literature out there on sexual assault, which is great, but that means there's a lot to sift through. For some, it might be incredibly triggering to read stories of assault, but others might find comfort in this literature.
Depending on your taste, a self-help book could be the right thing for you, but for others, healing poetry or memoirs might be easier to connect with. Whatever you choose, there are many books that can help you find peace after experiencing assault.
Here are 10 books you might find helpful when coping with sexual assault.
1The Body Keeps the Score
Written by Bessel Van Der Kolk, MD, this book combines the author's background in medicine and science with the very moving stories stories of his patients' survival.
2Lucky
Alice Sebold's memoir reveals how her life was completely changed after she was brutally raped and beaten near her college campus. It recounts her recovery, growth, the reactions from her friends and family that were less than helpful, and ultimately how she contributed to her attacker's capture and conviction.
3Bestiary: Poems
Bestiary is Donika Kelly's powerful debut collection; it was longlisted for the 2016 National Book Award and was the winner of the 2015 Cave Canem Poetry Prize. The book explores the myriad gendered experiences and doesn't shy away from the violence women live through.
4After Shocks: The Poetry of Recovery for Life-Shattering Events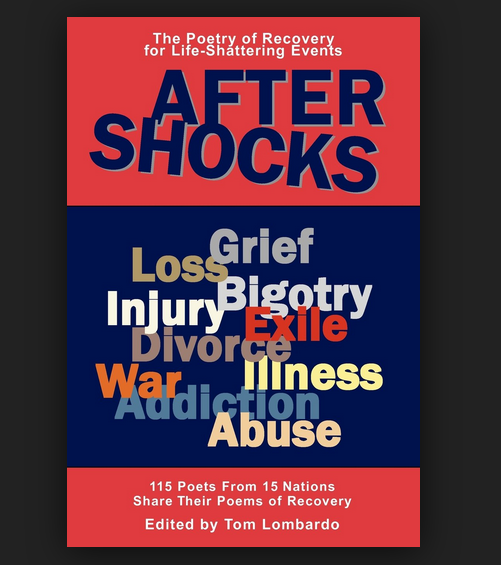 Poet and editor Tom Lomdardo brought together 115 poets from across the world with messages of recovery through all of life's heart-breaking events, including grief, war, exile, abuse, divorce, addition, injury, illness, bigotry, and loss of innocence. The purpose is truly to help the reader find healing, comfort and guidance through life's most challenging moments.
5Milk and Honey
Rupi Kaur's work is a collection of poems and prose about survival, violence, abuse, love, loss, and femininity. The journey through Milk and Honey takes readers through life's most harrowing moments and somehow finds the sweetness in them.
6Speak
https://www.instagram.com/p/9tRP4mFRs-
This powerful novel by Laurie Halse Anderson about a high schooler who is raped at a party and consequently shunned by her school. She speaks for those who feel disenfranchised by their attacks and demonstrates the importance of speaking up for yourself.
7Girl in the Woods: A Memoir
After being raped by a fellow student on her second night of college, Aspen Matis recounts the lack of support from her friends and family, and how she saves herself on a hiking journey from Mexico to Canada.
8Waking the Tiger: Healing Trauma
This book is a decidedly hopeful take on trauma. Peter Levine intends to normalize the symptoms and treatment of trauma, and employs exercises that help the reader gain a heightened awareness of the sensations of trauma with the goal of healing them.
9The Survivor's Guide to Sex: How to Have an Empowered Sex Life After Child Sex Abuse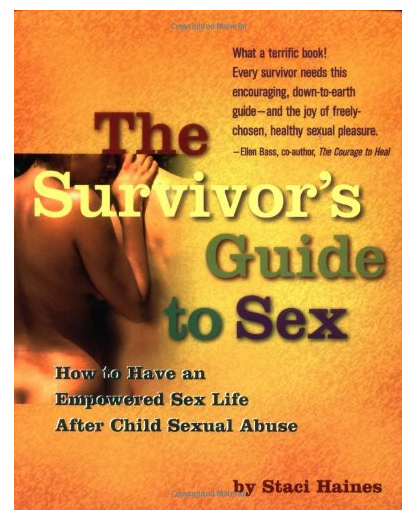 This is a sex-positive approach to recovery from incest and rape that encourages women to explore and own their desires on their own terms. Staci Haines's book is extremely helpful for all survivors of sexual assault, not just childhood abuse.
10I Know Why the Caged Bird Sings
https://www.instagram.com/p/BSqPqysBf0u
You might have read Maya Angelou's debut memoir when you were in high school, but looking at it through the lens of an adult offers an entirely different perspective on her assault and subsequent journey to finding self-love and inner peace.
The final word
However one chooses to seek help, it's imperative that everyone know there are so many resources out there to help guide you through the healing journey, whether you need it yourself or you need to provide that support for a loved one. Finding yourself in the stories of others and reading books that give you practical knowledge can help you make leaps forward in your recovery. These books will also remind you that you are never alone.