19 books being made into movies in 2019 you'll want to read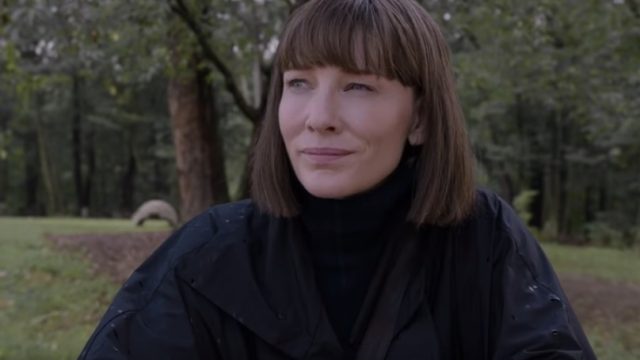 Some of our favorite films are based on books. There's something special about seeing characters you pictured in your head come to life before your eyes, which is why we're starting the year by catching up on all of the books being made into movies in 2019.
People often say that the book is better than the movie. While we tend to agree (though sometimes the movie is better), it still is fun to experience beloved stories in a new way. And this year, literary adaptations include fictional thrillers, sweet YA novels, and fast-paced fantasy reads. There's even a comic book miniseries adaptation starring Melissa McCarthy, Tiffany Haddish, and Elisabeth Moss as a trio of gangster wives. Yes, really.
Read these 19 books being made into movies before they hit the big screen in 2019:
1A Dog's Way Home by W. Bruce Cameron, in theaters January 11th
Dog stories are the best kind of stories. Just make sure you have a ton of tissues for this one, because it's about a lost dog who travels over 400 miles to find her owner.
2Anthem of a Reluctant Prophet by Joanne Proulx, in theaters January 11th
Anthem is a YA novel about a teenager who predicts the death of his friend and becomes a local celebrity. The movie, titled Anthem of a Teenage Prophet, stars Peyton List, Cameron Monaghan, Grayson Gabriel, and Juliette Lewis.
3The Rhythm Section by Mark Burnell, in theaters February 22nd
You'll hardly recognize Blake Lively as Stephanie, a woman out for revenge on the people who organized the plane crash that killed her family. The gripping thriller also stars Jude Law and Sterling K. Brown, so you know we're in.
4The Knife of Never Letting Go by Patrick Ness, in theaters March 1st
Daisy Ridley, Tom Holland, Cynthia Erivo, AND Nick Jonas? We're sold. The dystopian film, called Chaos Walking, is about a world where everyone can hear each other's thoughts and there are no women—until one shows up.
5The Aftermath by Rhidian Brook, in theaters March 15th
Keira Knightley is our period piece queen.
6Five Feet Apart by Rachael Lippincott, in theaters March 22nd
This movie about two teenagers who fall in love in a hospital is going to reach John Green levels of sweetness. Did we mention that Cole Sprouse is in it?
7The Good Shepherd by C.S. Forester, out March 22nd
World War II movies might not be your thing. But Tom Hanks is in this one (the movie is called Greyhound) so maybe you'll make an exception.
8Where'd You Go, Bernadette by Maria Semple, in theaters March 22nd
We've been waiting for this movie for a while now, and it's finally (almost) here. Follow along as Bee searches for her anxious and agoraphobic mother, Bernadette, after she disappears. Where'd You Go, Bernadette stars Cate Blanchett, Kristen Wiig, and Judy Greer.
9The Best of Enemies by Osha Gray Davidson, in theaters April 5th
Taraji P. Henson plays Ann Atwater, an outspoken voice in the fight for civil rights in the '60s. Sam Rockwell plays C.P. Ellis, a member of the KKK. Before the movie hits theaters, Davidson's biography reveals how, despite their extreme differences, they learned to understand one another and even became friends.
10Pet Sematary by Stephen King, in theaters April 5th
If you can't wait until September for It: Chapter 2, good news: You can get your Stephen King fix in the spring with a remake of Pet Sematary.
11The Sun is Also a Star by Nicola Yoon, in theaters May 17th
At last, one of our favorite YA novels of the decade gets the movie treatment. Yara Shahidi was born to play Natasha.
12Artemis Fowl by Eoin Colfer, in theaters August 9th
The special effects are going to be out of this world.
13It by Stephen King, in theaters September 6th
Fun fact: It, the novel by Stephen King, has two parts. The 2017 film only focused on the first half, when the characters are children. But It: Chapter Two tackles the second half, picking up 27 years later when Pennywise the evil clown returns.
14The Kitchen by Ollie Masters, Ming Doyle, and Jordie Bellaire, in theaters September 20th
The Kitchen is an adaptation of a comic book miniseries about the wives of gangsters who carry on their husbands' operations after they go to prison. It stars our new favorite trio of leading ladies: Melissa McCarthy, Tiffany Haddish, and Elisabeth Moss.
15The Woman in the Window by A.J. Finn, in theaters October 4th
We've missed Amy Adams, but The Woman in the Window will be worth the wait. It's a thriller about an agoraphobic woman who spies on her neighbors and accidentally witnesses a crime through the window.
16The Goldfinch by Donna Tartt, in theaters October 11th
The Goldfinch, starring Nicole Kidman, Sarah Paulson, Ansel Elgort, and Luke Wilson, makes a great case for reading the book before seeing the movie. Tartt's Pulitzer Prize-winning novel is a hefty one, but you have plenty of time to read it. Trust us: you won't regret it.
17Old Possum's Book of Practical Cats by T. S. Eliot, in theaters December 20th
Did you know that the musical Cats is based on a collection of poems? Save that little tidbit to impress your friends when you're waiting in line for Cats, the movie adaptation featuring Taylor Swift, Jennifer Hudson, Idris Elba, and James Corden.
18Little Women by Louisa May Alcott, in theaters December 25th
We're not trying to play favorites, but this might be our most anticipated film of 2019. We're SO excited for Greta Gerwig's adaptation of Little Women starring Saoirse Ronan, Emma Watson, Florence Pugh, Timothée Chalamet, Meryl Streep, and Laura Dern.
19All the Bright Places by Jennifer Niven, TBD
We still don't know a release date for All the Bright Places on Netflix. But the adaptation of this sweet YA romance is coming, and it has a killer cast, including Elle Fanning, Justice Smith, Virginia Gardner, Keegan-Michael Key, Alexandra Shipp, and Luke Wilson.