5 books you should read before they become movies and TV shows in September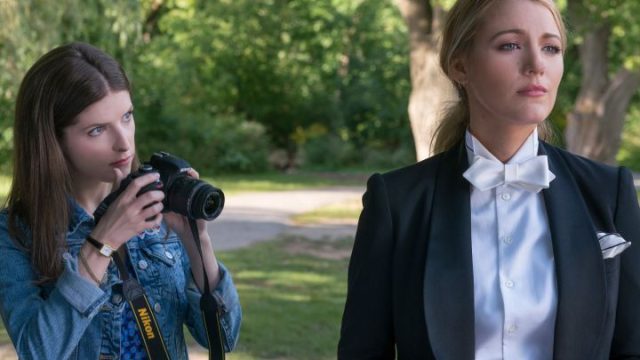 Some of the best movies and TV shows are based on books. Whether fiction or non-fiction, adaptations often end up being smash successes. (Hey, Crazy Rich Asians.) If you gravitate toward films and series based on books, there are tons of movie nights in your future. Because there are some great books becoming movies and TV shows in September.
There's a mix of genres this month, meaning there's a read for everyone's taste. If you're in the mood for a thriller, you're in luck. But if you're looking for a feel-good read, this list has you covered, too.
So, before these movies and TV shows come out, we recommend reading the books. There's just something about reading the original story first that makes the film or the series that much more enjoyable. It's fun to actually see the characters you envisioned in your head take form.
Even if you don't walk away exclaiming that the book was better than the movie, it's still fun to compare the two. Here are 5 books becoming movies and TV shows in September.
1You by Caroline Kepnes, on Lifetime September 9th
https://www.instagram.com/p/BlssBqVnfQ6
Oh yes, that's Lonely Boy himself, Penn Badgley. In You he plays Joe, a bookstore clerk who googles Guinevere, a customer he has a crush on. When he becomes a little too obsessed with her, things get dark. You don't want to miss this Lifetime series that also stars Elizabeth Lail, Shay Mitchell, and John Stamos.
2A Simple Favor by Darcey Bell, in theaters September 14th
https://www.instagram.com/p/BiR3zSZHokh
Blake Lively and Anna Kendrick are the dream team you didn't know you needed. You've probably seen their mysterious Instagram posts about A Simple Favor. But if you haven't, you'll be dying to know: What happened to Emily? (Hint: Read the book now and you won't have to wait until September 14th to find out.)
3Bel Canto by Ann Patchett, in theaters September 14th
https://www.instagram.com/p/BnG-0YWhDn9
In Bel Canto, Julianne Moore plays Roxane, a famous soprano who travels to South America to give a private performance. But at the party, the house is taken over, and she's taken hostage along with the rest of the guests. Honestly, we have a feeling the movie is going to be even better than the book.
https://www.instagram.com/p/Bg1KrUZF2ms
This magical movie, about an eternally ticking clock hidden within the walls of a house, is fantastical fun from start to finish. It'll instantly put you in the mood for Halloween (and might even inspire your costume).
5Little Women by Louisa May Alcott, in theaters September 28th
https://www.instagram.com/p/BlGzfZMF5UW
Before Greta Gerwig's ridiculously star-studded Little Women remake begins filming, there's another adaptation hitting theaters. Catch this version first in honor of the 150th anniversary of the four March sisters.
Happy reading!