If you love to read, you'll get lost in these 11 charming books about books
Our love for reading can't possibly be contained to just one day. Every January 28th, we pose with our bookshelves on National Shelfie Day. In April, we observe National Library Week. And on August 9th, we celebrate National Book Lovers Day. A whole entire day devoted to shouting our love of books from the rooftops? That's our kind of holiday. So today, we're honoring National Book Lovers Day by diving into our favorite books about books.
I know, I know: For bookworms, every day is National Book Lovers Day. But today, we're making a conscious effort to take a break, curl up in our favorite reading place with a good book, and get lost in the pages for a while.
What's more enjoyable than reading a book? Reading a book about books. These charming titles are all about bookstores, libraries, and bibliophiles just like you. So when you observe National Book Lovers Day, do so with one of these books about books. It's time to sit back, relax, and read.
1Words in Deep Blue by Cath Crowley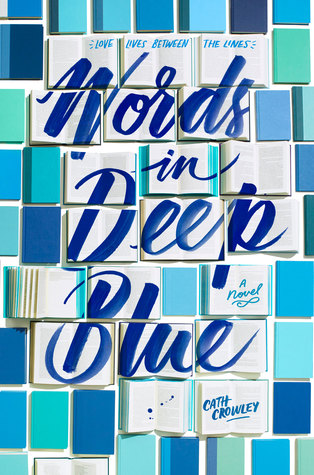 Like I said, a lot of these books about books are set in bookstores. Words in Deep Blue centers around Howling Books, a secondhand bookshop whose volumes are filled with secrets, memories, and love letters. You'll fall in love with former best friends Rachel and Henry as they find their way back to one another through handwritten notes hidden in the margins.
2The Bookshop of Yesterdays by Amy Meyerson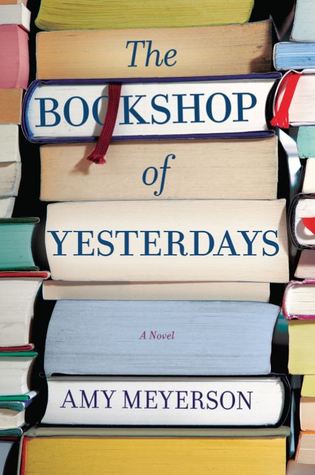 When she was younger, Miranda's Uncle Billy set up intricate scavenger hunts in his bookstore for her to follow. Now, in her late twenties, she's received some unexpected news: He passed away and left her the bookstore (which is on the verge of bankruptcy) and one final scavenger hunt. Miranda follows Uncle Billy's clues, discovers a dark family secret, and grows determined to save the shop where she spent her childhood.
3Paris by the Book by Liam Callanan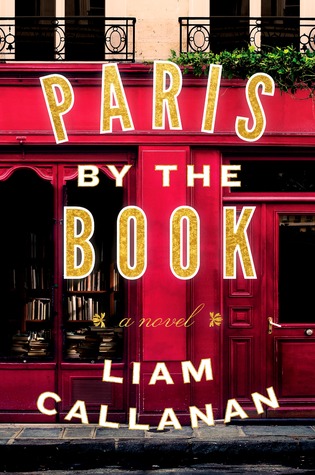 After Leah's husband Robert disappears, she and her daughters find mysterious plane tickets to Paris in their names. Once there, they find his unfinished manuscript and follow it to a failing bookstore, which Leah searches up and down for clues to where Robert might be. What she finds, she definitely didn't see coming, and neither will you.
4Summer Hours at the Robbers Library by Sue Halpern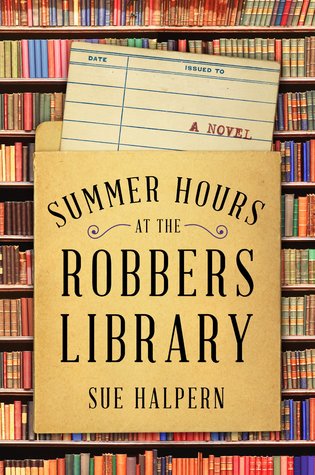 When 15-year-old Sunny gets arrested for stealing a dictionary, she's ordered to do community service at her local library for the summer. There, she meets a cast of memorable characters, including quiet Kit, former Wall Street bro Rusty, and the library's regular patrons. It's a joy to read along as they grow closer, learn from each other, and change for the better.
5The Bookshop on the Corner by Jenny Colgan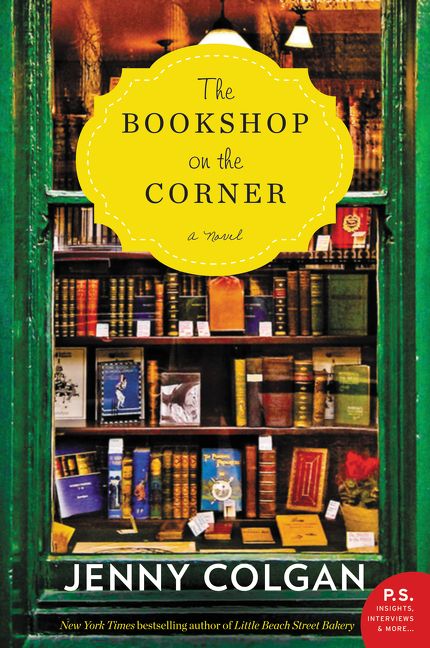 If you've ever fantasized about starting your own bookmobile, this one's for you. Because that's exactly what Nina does after she loses her job as a librarian. As you read about her adventures driving a van filled with books, you'll instantly want to be her BFF.
6Lost for Words by Stephanie Butland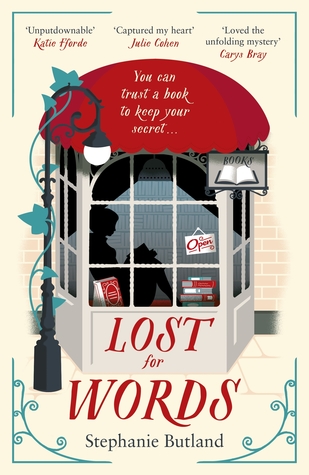 Raise your hand if you own an item of clothing or an accessory that reads, "I prefer books to people." If that sentiment rings true, you'll love Lost for Words about a teenager named Loveday who works at a quaint bookshop and prefers to keep to herself.
7Wild Things: The Joy of Reading Children's Literature as an Adult by Bruce Handy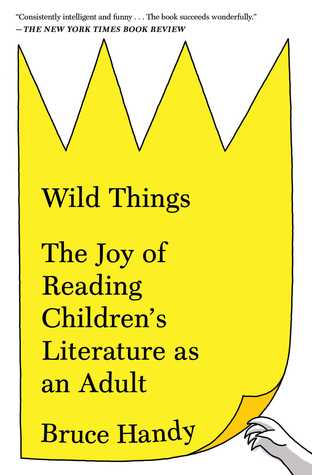 Serious nostalgia alert. If you grew up reading books like The Cat in the Hat, The Runaway Bunny, and The Very Hungry Caterpillar, you'll love this deep dive into classic children's literature. Bonus: It was just released in paperback, so you can read it on the go.
8How to Find Love in a Bookshop by Veronica Henry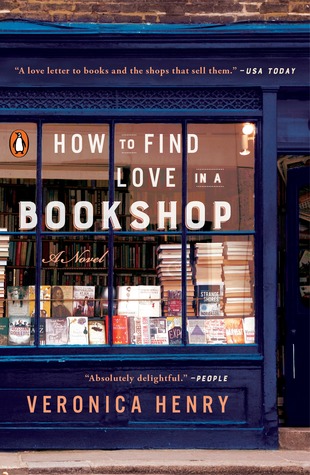 After losing her father, Emilia is struggling to keep Nightingale Books open. The offers to sell are tempting, but she promised him she would keep it running. Plus, she doesn't want to let down her regular customers, who are the true stars of the story. From unique characters to a charming romance, How to Find Love in a Bookshop is an absolute gem.
9The Man Who Loved Books Too Much: The True Story of a Thief, a Detective, and a World of Literary Obsession by Allison Hoover Bartlett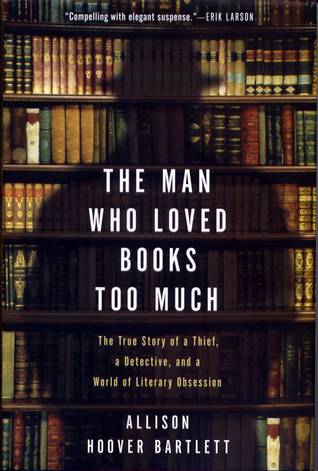 Oh yes, there is such a thing as loving books too much. This book about rare book theft is a must-read for bibliophiles and true crime buffs alike.
10Mr. Penumbra's 24-Hour Bookstore by Robin Sloan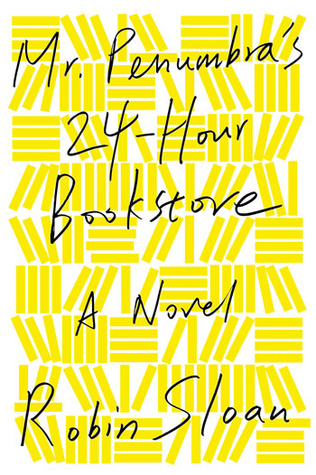 When Clay starts working at Mr. Penumbra's 24-Hour Bookstore, he quickly realizes that something curious is going on. There aren't many customers, and those who do come to the shop don't buy anything. Instead, they borrow big, obscure books from hidden corners of the store. This is a fun, engaging mystery that will keep you guessing.
11Bibliophile: An Illustrated Miscellany by Jane Mount, out September 4th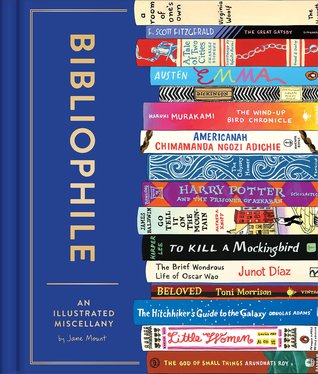 This book doesn't come out until September, but I'd be remiss not to mention it on National Book Lovers Day. Bibliophile is a gorgeous illustrated volume filled with literary trivia, book recommendations, lists, and quizzes. Every book lover needs a copy.
Happy reading!