When's the best time to book holiday flights? Because being home for the holidays can really cut into your winter boot budget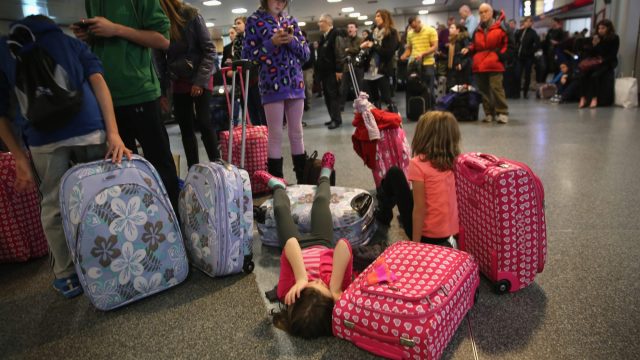 Holidays are for celebrating life, family, and being grateful what we have.  It's also a time of stressful holiday travel. With the holidays kicking into full swing in two weeks on Thanksgiving, now is the best time to book your holiday travel. Or, like yesterday was the best time, so you might want to get on browsing for flights home. You might be in the mindset that the holiday season has not yet begun but unfortunately your wallet will disagree if you put it off.
According to an article from flight booking app Hopper, in 2015, people paid 75 percent more to fly around the holidays as opposed to any other time during the year. That's outrageous but unfortunately very true for those flying in to see family members across the country.
As with flying in general, it's always a good idea to plan ahead and do some research to find the best deals on flights.
CheapAir, which tracks flight deals, has laigh out the best and worst days to fly, based on prices and congestion. It noted that for Thanksgiving travel, flying in on the Monday or Tuesday before Thanksgiving are two of the best days to fly in to celebrate the holiday, as the day before the holiday is a HUGE travel day. Of course, that means you have to deal with family and work schedules, too. So it's really about picking  your poison.
Additionally, when looking to fly home after Thanksgiving, avoid Sunday because that's the day everybody else is going to be leaving, too, after spending the weekend with family. The best deal will come on Black Friday so maybe skip the sales and get a cheap flight home!
Christmas falls on a Sunday this year, meaning New Year's will ALSO fall over the weekend. Traveling on the Tuesday or a Wednesday before Christmas will give the best deals while flying the day after the holiday, be it the day after Christmas or New Year's Day, will definitely be the priciest and the craziest. 
The holiday season can be stressful and expensive. Maybe this is the time to use your leftover vacation days to fly on the cheapest days available. Good luck flying this holiday season and we hope you get the best deal possible! See you on the road.