Emma Roberts' current book is interestingly one we did not expect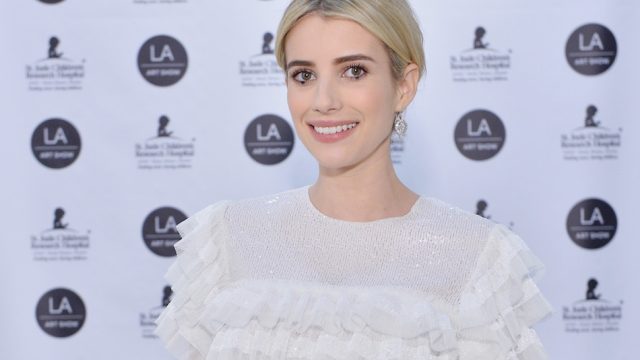 If you're ever in need of a book suggestion, we highly recommend browsing Emma Roberts' Instagram for inspiration. The actress is a serious bookworm and frequently posts about the books she is reading. So while we shouldn't have been too shocked by Roberts' latest reading selection, we still were taken a bit aback.
First off, as recently as January 24th, Roberts posted about how she was reading When Watched by Leopoldine Core. While that was over two weeks ago, if you're anything like us, we sometimes have halfway completed books on our nightstand collecting dust for months (*ahem* don't judge).
Yet, besides her speedy reading, the main reason we're most surprised to see that the Scream Queens actress is reading Seven Brief Lessons on Physics by Carlo Rovelli is because anything with the word "physics" in it doesn't necessarily sound like a great time to us.
However, once you know what the book is all about, you'll realize that it's actually super accessible for everyone. (The gorgeous book cover should have tipped us off.) That's not to say that Roberts doesn't have an interest in physics, but as The New York Times book review for Seven Brief Lessons on Physics stated:
"Of the five words in this book's title, the second explains its immediate appeal."
Yes, the Italian Rovelli is a theoretical physicist, but his book doesn't dive too deep into heavy subjects like the cosmos and and quantum mechanics.
https://www.youtube.com/watch?v=wgWxz20FRHo?feature=oembed
So, don't let Roberts' latest book title (or her Coach watch) distract you — Seven Brief Lessons on Physics is immensely popular for a reason, so you may want to grab a copy for yourself.
After all, we told you that Roberts knows how to pick a good book.