Bonnie Wright (Ginny Weasley!) is so grown up and gorgeous at the "Fantastic Beasts" premiere we can't handle it
None of us can forget Ginny Weasley from the Harry Potter movies — she left an impressionable mark on the wizard world. Now, at the Fantastic Beasts premiere, Bonnie Wright looked so grown up and even more gorgeous. I mean, we can't even take it.
CelebMafia filled us in on Bonnie being at the premiere, and we were excited that she was opening herself up to another world of wizards. A familiar face from Hogwarts, Evanna Lynch, attended the Fantastic Beasts premiere, too, reported Access Hollywood.
And what's not to love about Ginny? She was independent, strong, and loyal, and you probably remember how she constantly stuck up for Luna. Ginny's a friend we'd all like to have, amirite?
Doesn't she look a-maz-ing?!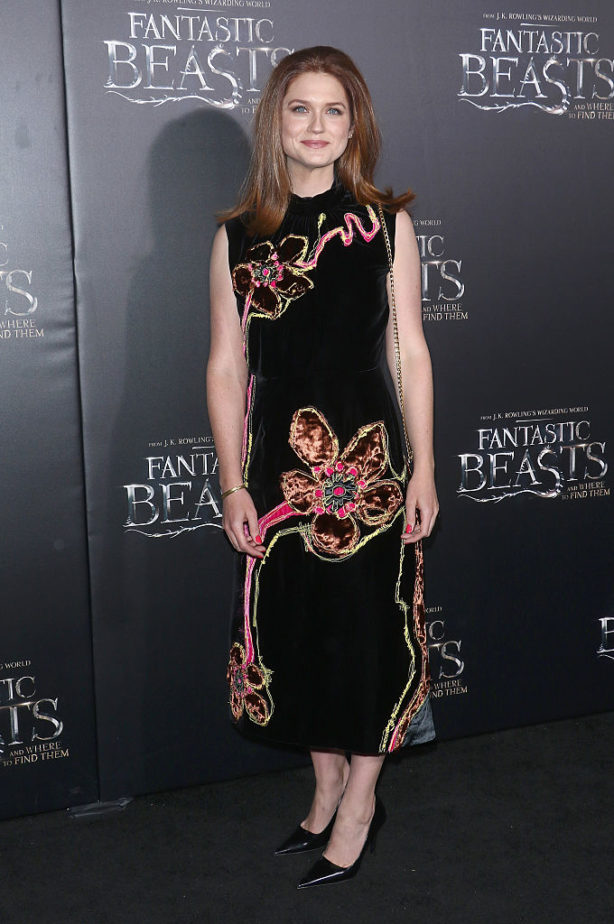 And here she is reunited with Evanna.
Remember her?
They were both so young!
Can you still see Ginny in Bonnie?
Or maybe here, in action?
And like we said, she was always great at defending people. Awww.
And if you're wondering if Bonnie ever sees her HP crew IRL, the answer is yes.
Earlier this summer, the actress traveled to NYC's Public Theater for a showing of Privacy, an Off Broadway play starring Daniel Radcliffe. It's "about the implications of technology for personal information," reported The New York Times.
Cuuuuuute.
We're fans of all of them, of course.
Btw, for more wizardly magic in your life, Fantastic Beasts comes out on November 18th. We're officially in counting-down-the-days mode, and you should be, too!