Bonnie Tyler is planning on singing "Total Eclipse of the Heart" during the eclipse, and we couldn't ask for anything better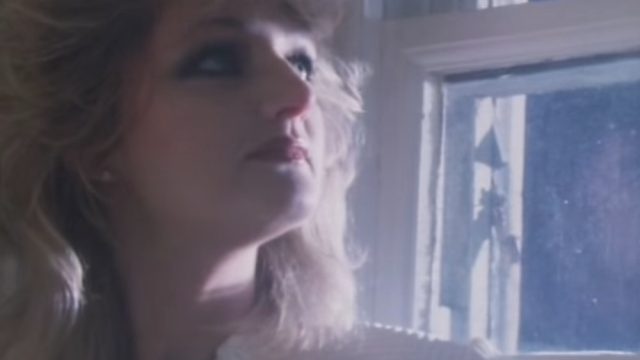 Tomorrow, Monday, August 21st, 2017, a total solar eclipse will take place. And if you stand within the path of totality, you too can witness one of universe's most interesting phenomenons. If you really want to witness it in style, you'll be aboard Royal Caribbean International's Total Eclipse Cruise while the moon sails over the sun. They are planning one primo experience for all guests, and we're seriously jealous. So, what's the big reveal? Well, Welsh singer Bonnie Tyler will give a live performance of "Total Eclipse of the Heart" on deck while the ship sails through the path of totality.
Guests can treat both their eyes and ears to a "total eclipse."
A little known story behind the origin of the song "Total Eclipse of the Heart" is that it almost didn't happen. (Can you imagine a world without the 1983 hit song? We certainly can't.)
https://www.youtube.com/watch?v=lcOxhH8N3Bo?feature=oembed
After her initial US success with "It's a Heartache," Bonnie redirected course and sought to work with songwriter Jim Steinman. But Bonnie told Time her request was not met with immediate enthusiasm.
"The A&R guy said, 'Are you crazy? He's never going to work with you.' And I said, 'Well, ask him!' You don't get until you ask…' So they asked him, and... I went over to meet him, and within three weeks he'd finished writing the song for me, 'Total Eclipse of the Heart,' that he'd started writing many years ago. And he finished it off and gave it to me to sing. I wouldn't have had this hit record without bloody asking. And I got it."
Wow. It just goes to show you: you can't get if you don't ask. So, we've just got one question. Are there any cabins still open on that cruise? We'd love to see the total eclipse while listening to Bonnie Tyler's "Total Eclipse of the Heart"! Please?