This is the bonkers Sia-inspired fragrance commercial that everyone is talking about
Have you ever found yourself in the midst of a social function, and just wanted to lose your cool?
The Spike Jonze-directed commercial for the new KENZO fragrance KENZO World is wonderfully nuts, and oddly relatable. Set to an original track by Sam Spiegel & Ape Drums feat. Assassin and choreographed by Ryan Heffington of Sia "Chandelier" fame, dancer and actress Margaret Qualley sits at what looks like a black-tie wedding, making small talk with the other attendees.
https://www.youtube.com/watch?v=ABz2m0olmPg?feature=oembed
She looks like an emerald in the rough, in a brilliant green dress surrounded by drab company. She excuses herself and walks into a grand hallway, where, with tears in her eyes, she gazes directly at the camera. We know what she's going through.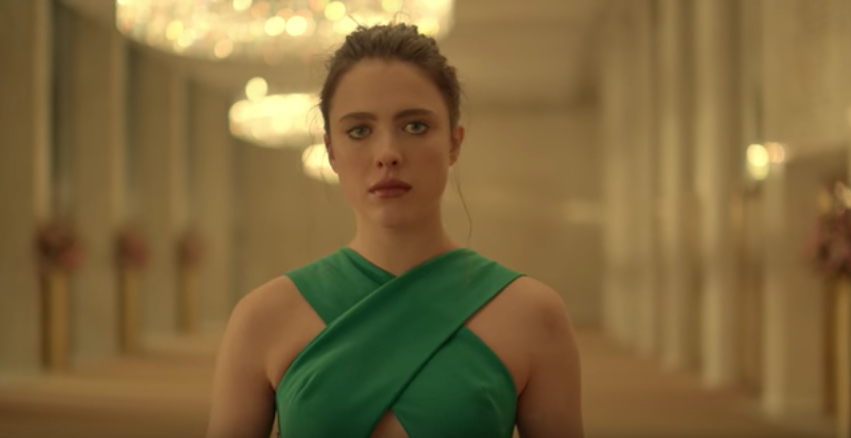 And then, she breaks out into hysterics, a jagged freak-out of a dance that takes her through the guilded halls of what looks to be Lincoln Center.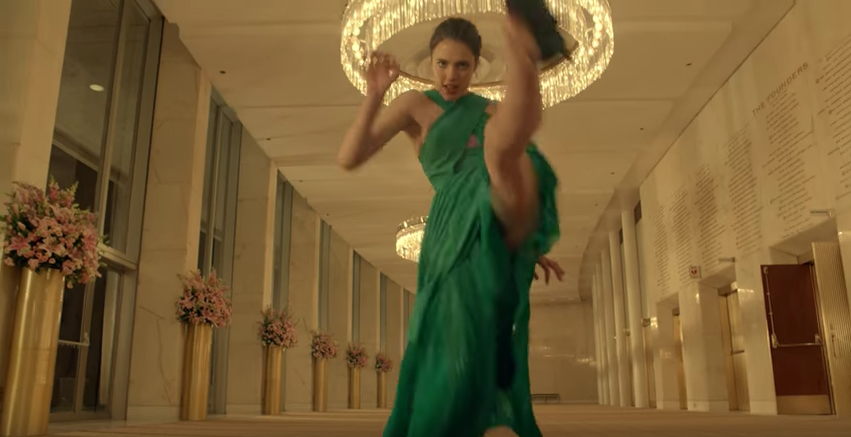 She licks a statue.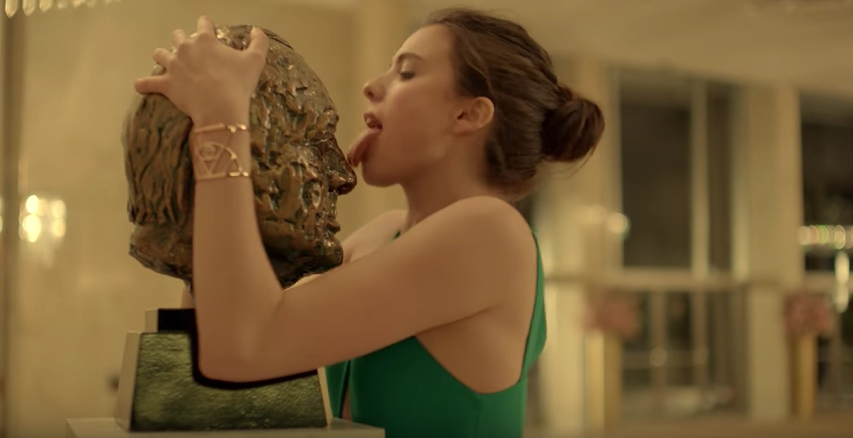 Takes out a fellow guest along the way.
Shoots lasers out of her fingers.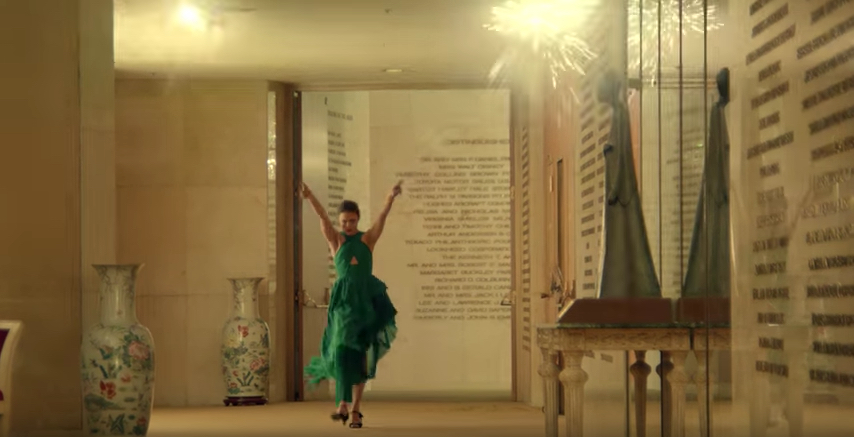 Performs a ballet in the empty theatre.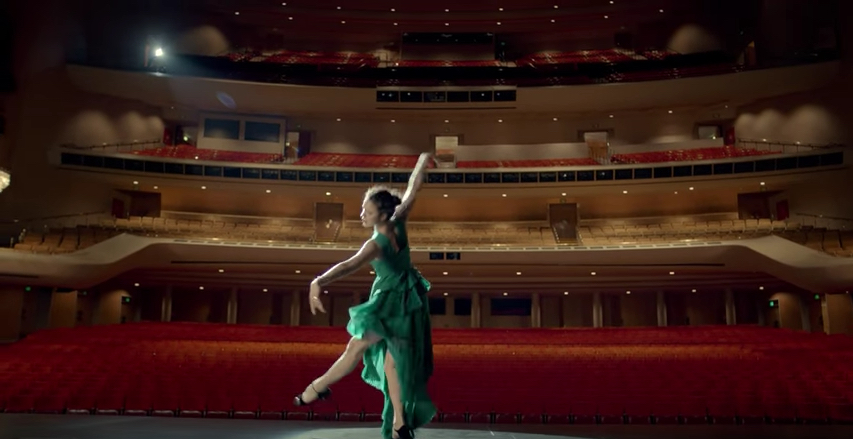 And finally launches herself through a flower sculpture of Kenzo's signature eye, which explodes into a million petals as she nails her landing and beats her chest Tarzan-style.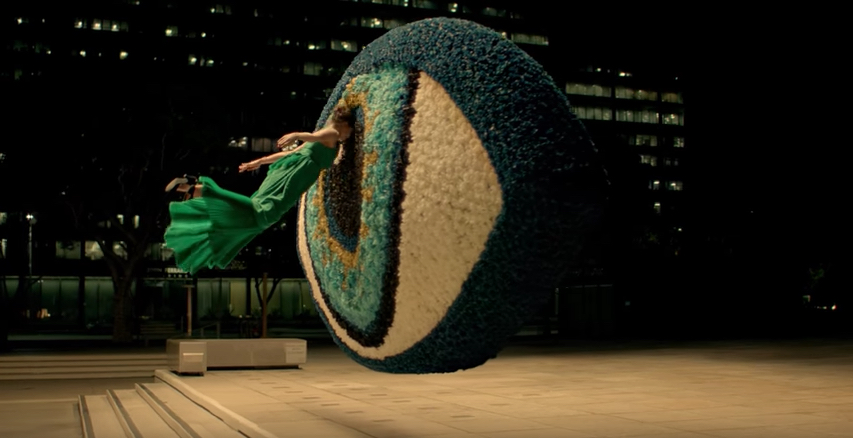 YOU GO, GIRL. Let your freak out.
Kenzo gets us.