This popular brand of gin is being recalled because one batch contained twice as much alcohol as advertised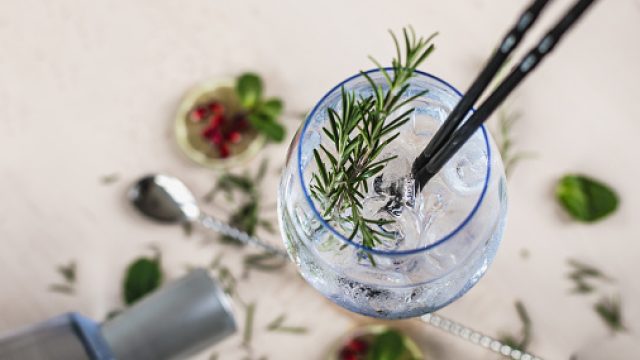 Canadian friends and recent visitors to the country, you may want to check your liquor cabinets. Certain bottles of Bombay Sapphire Gin are being recalled — because they contain way too much alcohol.
The Liquor Control Board of Ontario is recalling Bombay Sapphire Gin bottles in at least eight Canadian provinces, reportedly containing "an alcohol content of 77%, not the 40% that is listed on the bottle," according to TIME. Um, YIKES.
The bottles have already been removed from store shelves, but the parent liquor company, Bacardi, is offering a refund to anyone who purchased the affected bottles. The batch of Bombay Sapphire London Dry Gin in question contained 1.14 litre bottles, which is a roughly 40-ounce bottle in the United States, and have the product code "L16304" on them.
https://www.instagram.com/p/BRtTk_IBnqt
The Canadian Food Inspection Agency issued a recall notice, explaining that "one batch was bottled before correct dilution to achieve the stated 40% alcohol content by volume. As a result, the affected batch has alcohol content by volume of 77%."
They advise that recalled bottles should be thrown out or returned to store of original purchase for a full refund. So far, there are no reported illnesses due to the recalled batch. Bombay Sapphire's parent company Bacardi issued a statement to CBC News, stating that the affected bottles were only sold in the Canadian market.
https://www.instagram.com/p/BQngtn6BScm
As with any food and drink recall, it's better to err on the side of caution, so check your bottles before you make that gin and tonic!
Save
Save